2009 WSOP: Durand Dominates NLHE #51; Prescott Tops #53 Stud/8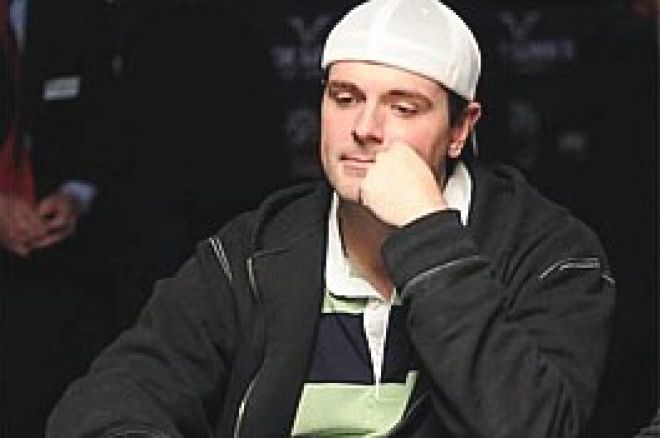 $1,500 No-Limit Hold'em Event #51, Day 2 – Durand in Command
Day 2 of Event #51, $1,500 No-Limit Hold'em, started with 349 players returning in hopes of surviving the money bubble and working their way to the final table. Christopher Bonita started the day as chip leader with 131,700. Several notables were also in contention including Amnon Filippi, Alex Jacob, Grant Hinkle, Matt Brady, Tony Cousineau, and Men "The Master" Nguyen. By the end of Day 2, just 30 players remained, with Thibault Durand of France holding a hefty chip lead on a stack of 1,650,000.
Fifty-two players needed to hit the rail before the money bubble was burst for this event. It took a little over an hour to reach the bubble as the short stacks wasted little time trying to double up. During this time, Jason Potter and Steven Levy were both able to solidify their stacks. Potter moved up to 128,600 after forcing his opponent to fold
on the river. Levy doubled up with pocket aces to chip up to 110,000. Chris Cooke was one of three players eliminated on the bubble. His pocket jacks were outdrawn by his opponent's
when the
spiked on the river. Cooke's misfortune guaranteed paydays for all of the remaining 297 players.
Jason Gray was among the early elimination receiving a minimum cash. Gray was all in with
but ran into
and could not catch a ten. Kenneth Shelton and Amnon Filippi were both eliminated a short while later. Shelton and Thibault Durand were both all in against another player on the flop. Shelton held pocket aces, but his bullets were the third-best hand by the river as Durand hit a flush and his other opponent made two pair. Amnon Filippi moved in before the flop with
against the pocket eights of another player. The eights held to send Filippi home in 191st.
Jason Helder won a huge pot on a coinflip to take the chip lead. A raising war ensued preflop between Helder and another player until the opponent was all in. Helder held
and his opponent tabled pocket queens. Helder spiked trip kings on the flop and turned an ace for the winning full house to move up to 440,000. Men "The Master" Nguyen headed in the opposite direction. After doubling up a short stack earlier, Nguyen called an all-in bet from Terry Fleischer on the
flop. Fleischer had Nguyen covered. Nguyen was in good shape with
against the pocket tens of Fleischer. However, the turn fell the
to give Fleischer a set and the
river gave him a full house. Fleischer moved up to 515,000 and Nguyen hit the rail.
Jason Helder had moved his stack up to 900,000 at one point but started to slide a bit. First, he doubled up Brent Sheirbon after running
into Sheirbon's
. A king on the turn sealed the double-up for Sheirbon. Helder then tried to knock out an opponent with
but ran into pocket eights. His opponent flopped a set and Helder slipped to 615,000. Steven Levy chipped up towards the end of the day to become one of the leaders. Two opponents were all in against Levy. One held
and the other tabled
but both were well behind against the
of Levy. Levy's aces held and he moved up to 750,000.
The deadline of 3 a.m. PDT arrived with 32 players still remaining. Thibault Durand will enter Day 3 as chip leader as he surged late to finish with 1,650,000 in chips. Owen Crowe was the only other player to close over the million-mark, with 1,002,500. Josh Schlein finished third in chips with 875,000. Play will resume at 1 p.m. PDT Monday and continue until the bracelet is awarded.
$1,500 Seven-Card Stud Hi/Lo Event #53, Day 1 – Prescott Perched on Top
Event #53, $1,500 Seven-Card Stud Hi/Lo, kicked off Sunday afternoon. This event drew out 467 stud hi/lo enthusiasts looking to take a shot at the bracelet and top prize of $159,390. As is typical with most stud events, action started out slow, but as the day progressed, over 70 percent of the field hit the rail. Allie Prescott finished the day as chip leader with 52,500 and heads a high-caliber field into Day 2 action.
Among the players who sign on for this event were Chad Brown, Annie Duke, Mel Judah, David Rabbi, Al "Sugar Bear" Barbieri, Allen Kessler, David Sklansky, Cyndy Violette, Barbara Enright, Mike Matusow, Daniel Negreanu, Mickey Appleman, John Juanda, and Phil Hellmuth. One notable no-show for this event was Jeff Lisandro. With three bracelets during this year's WSOP in stud variants, many were surprised that he chose to sit this one out.
A slight rule change was instituted for this event. Late registrations were put together on new tables instead of being sprinkled amongst tables already running. As a result, several strong tables were made when the "fashionably late" pros decided to arrive. One such table included Daniel Negreanu, David Sklansky, Scott Bohlman, John Racener, and Andy Bloch.
Perry Friedman was the first player eliminated from the tournament. He got off to a poor start and was never able to recover. Allen Kessler was also among the early exits. He was all in by the river with a pair of fours and an 8-7 low, but his opponent made a two pair with an 8-5 low. Daniel Negreanu was having better luck as he was able to move up to 21,300 chips after eliminating two players. One opponent held two pair and another held a flush. But Negreanu held a better flush with a low to send them both packing.
Earlier in the WSOP, several prop bets were made regarding whether President Barack Obama would come to the Main Event and play at least one hand of poker. Richard Sklar has $40 with Chris Ferguson at 25,000-to-1 and $2 with Phil Gordon at 100,000-to-1. If Sklar can win the bet, he'll get $1.2 million. Sklar took it upon himself to improve his odds a bit by buying President Obama into the Main Event. A few days ago, he met the President and presented him with the Main Event ticket. He claims that the President told him, "I may take you up on that." Sklar produced a picture to validate his claim that he indeed met President Obama. Many poker players throughout the country are hoping that Sklar does indeed win his prop bet.
As the day began to wind down, many big names found themselves on the rail. David Sklansky was among those who did not complete Day 1. He was all in on fifth street and drawing to an eight low, up against an opponent with trip sevens. Sklansky improved to a pair of nines on sixth, but his opponent improved to sevens full, leaving Sklansky needing to complete his low to survive. Sklansky caught a queen on the river and made his exit. Other Day 1 casualties included Bryan Devonshire, Gavin Smith, Shannon Elizabeth, John Juanda, Katja Thater, Brock Parker, and Phil Hellmuth.
Just 143 players survived to move on to Day 2 play. Allie Prescott heads into Day 2 as the chip leader with 52,500 in chips. Other players strongly in contention are Annie Duke (36,600), Marcel Luske (34,300) and Daniel Negreanu (33,100). Play will resume Tuesday at 2 p.m. and is scheduled to continue until a final table is reached. Stay tuned to PokerNews.com as we bring you all the action from the last stud event of the 2009 World Series of Poker.