Join 'Scott Ian's Home Game' at UltimateBet on August 19th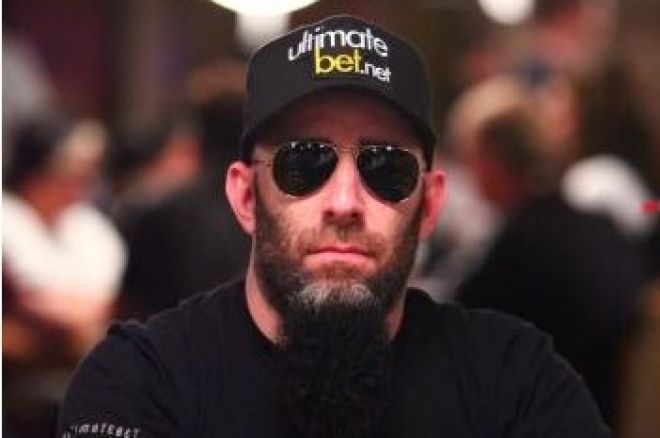 Among the most famous of celebrities who've taken up poker in a serious way is Anthrax rocker Scott Ian, who has appeared at many celeb and charity functions in recent years. Ian also put on a serious poker performance in this year's World Series of Poker Main Event, where he finished in 637th place, worth $21,365.
Now, UltimateBet is presenting "Scott Ian's Home Game," which will offer online qualifiers exclusive seats at an online game next month including Ian, other celebrities and poker pros. It's the second such "Home Game" promotion on UB, and eleven different qualifiers will eventually gain seats to an exclusive finale with a trip to this fall's Aruba Poker Classic up for grabs.
The online qualifiers, which have already begun, cost as little as 1,000 UltimatePoints to enter, with ten of the eleven winners into the "Home Game" finale determined through an August 18th, 10,000 UltimatePoints Main Event. The winners will have the chance to battle Ian and fellow rockers Jerry Cantrell of Alice in Chains, Vinnie Paul of Pantera, and Kirk Hammett and Greg Tribbett of Mudvayne. UB pros Phil Hellmuth and Annie Duke will also participate in the 18-player sit-'n'-go finale, where the top five players receive prizes, with the winner's being the $8,500 prize package to Aruba. In addition, a $200 bonus bounty will be placed on Ian's virtual head. Said Ian, "With an Aruba Poker Classic package up for grabs this time, expect the competition to be fierce."
More information on Scott Ian's Home Game is available at ultimatebet.com.