An Exciting Two Weeks for PokerNews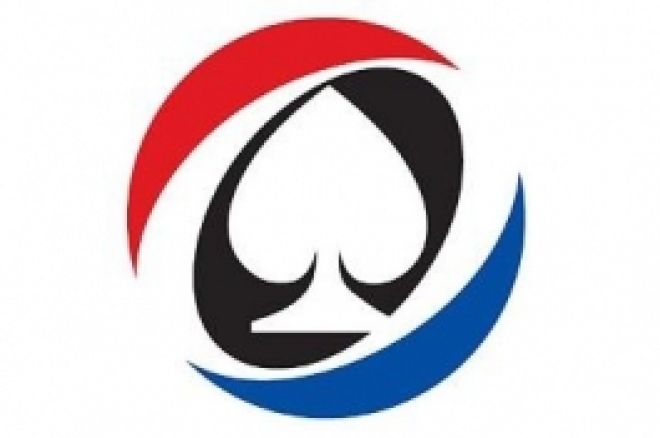 There has been a lot going on here at PokerNews HQ in the past few weeks. We're very excited about the new relationships we've formed and the tremendous opportunities that will come from them. In addition, PokerNews is always open to discuss any and all opportunities available.
"We're extremely excited about all the recent PokerNews activity, and we welcome anyone interested in doing business with us," said PokerNews creator Tony Guoga.
PokerNews Sports Legends Challenge
PokerNews has partnered with the Sports Legends Challenge to bring participants a once-in-a-lifetime experience. The PokerNews Sports Legends Challenge will take place at the Atlantis Paradise Island resort from September 14th through 17th. Twenty-five of the greatest sports legends and twenty-five of the world's top poker professionals will take part in this event. Participants will take part in SNG's, cash games, golf, and Q&A sessions with the pros.
"We're absolutely thrilled to be involved with such a high-profile, premiere event," said PokerNews Editor-in-Chief, Matthew Parvis. "The Sports Legends Challenge is any poker players' dream come true and we look forward to a long standing relationship with SLC for many years to come."
PokerNews will be providing exclusive interviews and reports throughout the event.
PokerNews Partners with PokerPT, PokerPoquer, PokerDoBrasil, and AmericanFlop
PokerNews announced a strategic alliance with PokerPT.com, PokerPoquer.com, PokerDoBrasil.com, and AmericanFlop.com. These sites have already created a standard of quality for their markets and the alliance aims to develop the poker markets in Portugal, Spain, Brazil, and Latin America more.
"This team can bring the alliance to a much higher level," said PokerNews creator, Tony Guoga. "I am sure this will reflect on the players. They will have the best opportunities available in the market."
The alliance will cover every corner of the markets including poker promotions, live reporting, strategy, races, live tournaments, and also poker magazines that will be distributed in Portugal and Spain.
PokerNews Merges with Bluff Australasia
PokerNews (Australia, Asia, and Pacific) has merged with Bluff Australasia to meld together the region's two dominant poker media brands. With this merger, Bluff Australasia will no longer be published. The magazine will continue, however, under the PokerNews (Australia, Asia, and Pacific) name. Australia's leading poker website, PokerNetwork, will be operated by the merged magazine as well.
"We are delighted to be working with Sean and Stephen," said Damon Rasheed, Chief Consultant for PokerNews. "Joining forces will enable us to take our magazine to the next level, by using their considerable expertise, which will benefit all poker fans and advertisers in the region."
PokerNews (Australia, Asia, and Pacific) will be published bi-monthly with plans for monthly distribution and Asian-language editions to begin in early 2010.
PokerNews Partners with Ante Up Magazine
Just this week, PokerNews announced their partnership with Ante Up Magazine.
Ante Up is a monthly magazine distributed throughout Florida card rooms. It focuses primarily on the Florida poker scene. Ante Up also produces a weekly award winning podcast that is available on iTunes.
"We're all very excited about this new partnership with Ante Up, and we think it can be a very mutually beneficial relationship," said PokerNews Editor-in-Chief Matthew Parvis. "They have a great foundation of regional poker coverage, on top of an outstanding podcast and we think that working together will only bring about positive changes for both of our audiences."
The partnership aims to increase Ante Up's online presence and expand the PokerNews brand even further into the southern region of the United States.
If you have an opportunity you would like to discuss, please contact us.