The Pokerstars.net Million Dollar Challenge Rolls On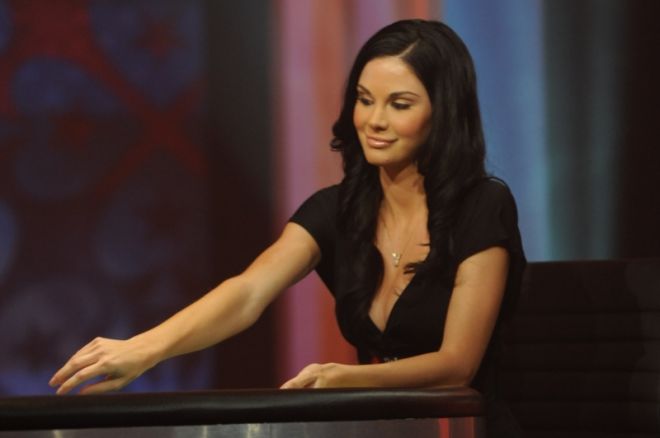 The second episode of the "Pokerstars.net Million Dollar Challenge" aired on Sunday, continuing the program's strong start as the highest-rated poker program of 2009. The most recent episode featured the latest contestant, Sergeant First Class Deny Luna.
Luna, an operations NCO for the Army's 2120th division in Tahlequah, Okla., made quick work of his first-round celebrity opponent, Jayde Nicole. Well-known as the reigning Playboy Playmate of the Year and as a regular on the hit television show The Hills, Nicole was unable to trick Luna with her antics, and he made quick work of her to move on to the next round. He collected a trip to the Bahamas for the win.
Next up for Luna was 2003 World Series of Poker Main Event winner Chris Moneymaker. Although Moneymaker is credited for the poker boom, he was unable to find solid footing against the tricky Luna who easily saw through several bluffs as he dispatched the Pokerstars pro on his way to winning $25,000. Unlike the show's previous contestant, Father John Trapp, who decided to press his luck to see whether he could collect the $100,000 prize, Luna decided to take the $25,000 and run because he has three kids and is going to use the money to help pay the family's debts.
The second contestant on Sunday's show was Tracy "Short Stuff" Nguyen from Irving, Tex. Vietnamese-born Nguyen, who is studying to be a radiologic technologist, appeared more than comfortable on set as she destroyed her first-round opponent, six-time Pro Bowler and NFL champion Jerome "The Bus" Bettis. Although Bettis is well-known for his ability to break through defensive lines during his NFL stint, the former pro could not break through Nguyen, who blocked the pro by turning a set of Kings on the final hand of the match.
After defeating "The Bus," Nguyen faced off against Team Pokerstars Pro and PokerRoad head honcho Barry Greenstein. Unfortunately, Nguyen flopped two pair against Greenstein who insta-called after flopping the nut straight. Nguyen failed to improve and so became the first contestant to hit the rail at the hands of one of the show's pro players.
Start your own journey for a million by signing up for PokerStars with a stunning deposit bonus and be sure to follow us on Twitter and Facebook while you are at it.