The Nightly Turbo: Million Dollar Poker Challenge, Cantu Tazed, and More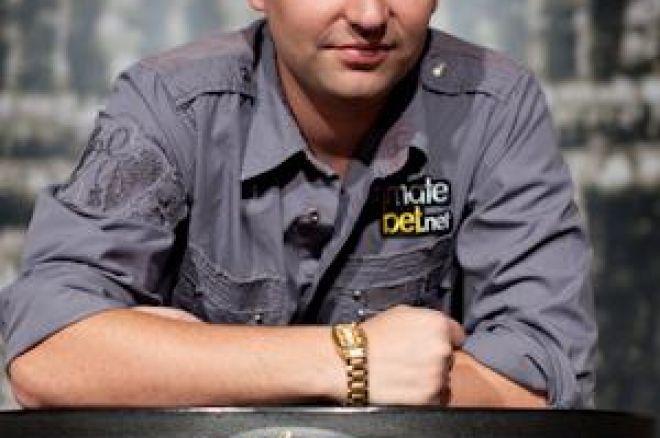 If there's one thing we know, it's poker players. And we know you guys like to spend as much time at the tables as possible. It's a good thing we're saving you so much time by putting the day's top poker news stories all in one place. Enjoy and have a good weekend!
In Case You Missed It
We took a break from poker for a minute. But it only lasted as long as it took to get you guys the scoop on all things gaming and casinos. So, if you're just a little interested in Atlantic City, Macau, and Trump, then Inside Gaming is the story for you.
Some of us weren't lucky enough to make it to Costa Rica for the inaugural stop of this year's Latin American Poker Tour, but over 250 players did make it to Playa Conchal. Lucky to get there, however, doesn't mean they all were lucky enough on the felt to see tournament Day 2. Losers will have to drown their sorrows in margaritas on the beach. Bad beat huh? Our LAPT recap of Day 1 tells you who survived.
It seems like the name on everyone's lips, when talking online poker, is Isildur1. He's playing with the big boys in the nosebleeds on Full Tilt Poker and is making a name for himself. The Online Railbird Report gives you all the seesawing who's up and who's down action.
The European Poker Tour Vilamoura had a shorter day than planned and 24 players remain. See who made it and who didn't.
Tazzzed!
This has been a long time coming. Last year, Brandon Cantu lost a bet at the Hold'em for Heroes charity tournament, which resulted in him having to be tazed. Mark ponied up $4,000 for the opportunity to get back at Cantu for being berated. There's not really much else to say. Doctors were standing by as well as a few poker pros to watch the action. Enjoy.
Mighty Strong Words From the Champ
On Thursday afternoon, World Series of Poker Main Event champ Joe Cada stopped by SportsNation on ESPN to discuss winning the Main Event among other things.
When asked about his Letterman appearance, Cada said it was "A little more nerve-wracking than the final table." When the final river came, he said it was a "dream come true." Adding a little controversy to the mix, Cada also said he didn't like how Ivey played at the final table. File that under things that make us go "hmmmmm."
Read the entire chat at ESPN.com.
LAPT Playa Conchal
Lynn Gilmartin and crew are in Costa Rica updating all of us on how beautiful it is down there and how nice the beach is and - oh, there's a poker tournament going on down there too. Lynn caught up with Maridu Mayrinck to talk about her tournament so far and her "dumb" image at the table.
Are you following us on Twitter yet? What about Facebook? What are you waiting for?
BC Poker Championships, Eh
The BC Poker Championships are underway in Vancouver. The $2,700 buy-in event attracted 606 players and the winner will walk away with over $360,000. Gavin Smith, Brad Booth, Greg "FBT" Mueller and many other pros made their way to the future home of the 2010 Winter Olympics for a shot at a big win.
HeadsUp Entertainment is at the River Rock Resort and Casino filming features and highlights that will be televised on The Score Television Network, the exclusive broadcast partner of the Canadian Poker Tour.
"We are very pleased to be a part of Canada's premier poker tournament and I am happy to see many of our members doing well going into the weekend," HeadsUp President Kelly B. Kellner said. "We consider it a privilege to be able to cover the event through both our magazine and on television."
Read more at CNNMoney.com.
Million Dollar Challenge Round 3
The first Full Tilt Poker Durrrr Million Dollar Challenge is officially over. Round three saw Tom "durrrr" Dwan take on Sammy "any two" George. Dwan finished the challenge up over $800,000 by taking $750,000 from George.
On top of playing for hundreds of thousands of dollars, the two decided to play the seven-deuce game for $10,000 a pop, anytime one won a pot with seven-deuce. George won a couple of pots with 7-2, but it was Dwan's bluff that has people talking. Holding
, Dwan bet when the
hit the
board. George, holding
, called. The
came on the river and Dwan shoved his remaining stack, about $400,000, in the middle. George went in the tank for over five minutes and before deciding to fold, Dwan flipped over his seven-deuce to show the bluff.
"I made a pretty questionable flop call, which I kind of regret. It was probably bad even with the $10,000 bonus in the seven-deuce game," Dwan said. "Once Sammy checked the turn, I had to bet in my mind as I thought I was going to win a lot of the time. On the river I might have given up but on the board-pairing river I think it was an easy shove as it's so believable that I have a full-house there and Sammy has a tough call with any hand."
Upon winning, Dwan said, "I don't think I played too well today, I just think I happened to get a bunch of hands, like I don't think Sammy played badly he just happened to be on the wrong side of some tough spots. It's easy to look like a genius when you have the best hand every time, and easy to not look like one when you get beat every hand."
MatchroomSport.com has a complete recap of the three day event.