The Nightly Turbo: Barry Greenstein Clears Things Up, High Stakes Poker Host Confirmation, and More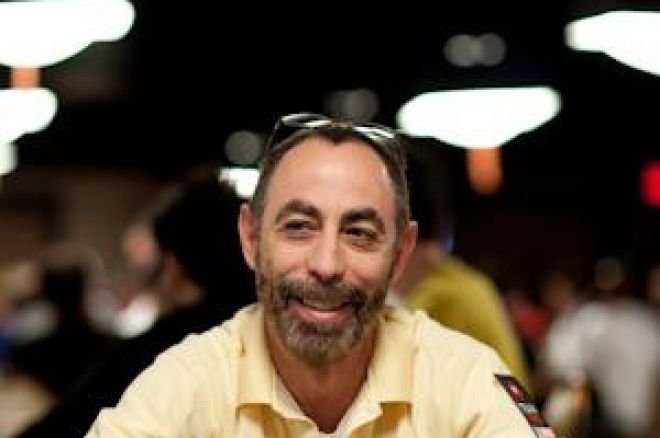 It's Friday. Halloween is tomorrow. We're ready to tell you the news so we can go play dress-up.
In Case You Missed It
We really like movies and we really like poker. Sometimes quotes from a movie speak to us about poker strategy. That's why we like bringing you From the Big Screen to the Final Table. Go ahead and check out what "New Jack City" has to do with poker.
There's a new name in the nosebleeds on Full Tilt Poker and we tell you who's up and who's down. Find out in the Online Railbird Report.
It seems like the World Poker Tour is a hot commodity these days. Every time we turn around there's a new bidder for the company. Mandalay Media is the newest one on the block.
Though ruthless on the felt, poker players do have a heart. We've set up a charity poker tournament on PokerStars to raise awareness of breast cancer. The top 50 finishers will win something (besides the gratification of helping others) and by the way, we've had some really cool prizes donated. Read The Bad Beat on Cancer Poker Challenge Set for Nov. 12 for more details.
Caesars Palace Classic
The Caesars Palace Classic crowned a winner yesterday. Issac "westmenloAA" Baron bested 162 players in the three-day event taking home $250,000.
Final Table Results
1. Issac Baron - $250,000
2. Michael Benvenuti - $129,562
3. Glen Chorny - $76,213
4. Alex Keating - $60,970
5. Jimmy Tran - $45,728
6. Erik Nomberg - $38,106
7. Theo Tran - $30,485
8. Kathy Liebert - $22,864
9. Mark Ketteringham - $15,243
10. Chris Bjorn - $12,194
Find out more at CardPlayer.com.
Happy Halloween
Sometimes tricks backfire and you get a different kind of treat, like this guy found out. We'd like to thank Scott Huff (@ScottBHuff) for this gem. That's it for this edition of The Nightly Turbo. Hope everyone has a wonderful and scary Halloween and we'll see you next week.
Be sure to follow us on Twitter, all the cool kids are. Sign up for The Nightly Turbo newsletter and we'll be in your inbox every night.
High Stakes Poker: Host Confirmed
Our little birdie is back, whispering sweet nothings into our ears. There's not a lot to tell you here, except that PokerNews is confirming that Kara Scott will be replacing AJ Benza on "High Stakes Poker" when filming starts in November.
Thanks little bluebird. See you next time.
Internet Gambling Could Produce A Lot of Revenue
The whole legalization of online gambling thing seems like a no-brainer to us. We might be a little biased though, but let's not focus on that. Congress is still trying to figure out whether it's a good idea to get behind the legalization and regulation of Internet gambling.
Money talks on The Hill and it would be really hard to say no to $42 billion in new revenue that could be generated if Congress legalized Internet gambling. Jim McDermott (D-WA) introduced an analysis that says up to $42 billion would be generated in over ten years if the Internet gambling legislation passed as it is proposed. With Congress trying to figure out how to pay for health care reform and other programs, we don't see how they can't consider this.
"This analysis further reinforces the fact that a regulated environment will generate billions in new revenue to offset the costs of health care reform or other vital government programs," said Michael Waxman, spokesperson for the Safe and Secure Internet Gambling Initiative. "With the completed analysis, and support for Internet gambling regulation growing daily, it's only a matter of time before Congress acts and begins allocating the billions in new revenue sitting on the table to one program or another."
To find out more go to SafeAndSecureig.org.
Greenstein Sets the Record Straight
Many of you have been wondering how the heck Phil Ivey could muck the winning hand like he did on this week's WSOP coverage on ESPN. If you don't know what we're talking about, you've been living under a rock and should go here and here before proceeding further.
Ivey's bestie, Barry Greenstein, takes to his blog on PokerRoad to give us the inside scoop on where Ivey's head was at that moment. Did he know he folded the winning hand? Has anyone called to make fun of him? Would anyone actually make fun of Ivey? That's like making fun of God.
Phil asked Barry if there was a way ESPN could have doctored the hands because he couldn't remember there being four spades on the board. According to Barry, what was going through Phil's head was this: "he wanted to see what the guy had re-raised him with and he saw the guy had re-raised him with A9 offsuit and that's what he was actually looking at. He wasn't even looking at the board. He was looking at the guys hand and saying 'what the heck is this guy doing re-raising with A9 offsuit.'"
Hear all of The Bear Blog at PokerRoad.com.