The Online Railbird Report: Isildur1 Takes on Ivey, Sahamies and Dwan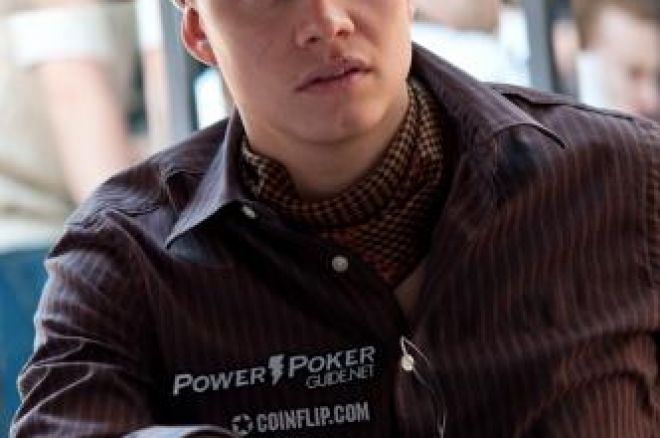 The high-stakes action on Full Tilt Poker was as wild as it has ever been this week, with Isildur1 continuing as the primary catalyst. After dropping nearly $3 million to Patrik Antonius in a nine-hour heads-up match, Isildur1 sought to reclaim his lost dollars by taking on Phil Ivey, Ilari "Ziigmund" Sahamies, and Tom "durrrr" Dwan to varying results. Although Isildur1 found success against Dwan and Sahamies, it was Ivey who appeared to have his number — at least temporarily.
Phil Ivey Takes $900,000 Off Isildur1
Since finishing seventh in the WSOP Main Event, Phil Ivey hasn't put too many hours in at the online tables, but he found the time to take on Isildur1 in a two-table heads-up $500/$1,000 no-limit hold'em match on Wednesday. Ivey emerged as the only player to make serious headway against Isildur1 at his strongest game, winning $900,000 over three hours. Predictably, the pot sizes were enormous, many topping the $400,000 mark.
In their largest confrontation of the night, Ivey opened for $3,000 from the button and Isildur1 made the call. Isildur1 check-called a $5,000 bet from Ivey on the
flop, then check-called another $14,000 when the
hit the turn. The river fell the
, pairing the board, but also completing a possible flush. Isildur1 checked to Ivey, who bet $32,000, only to move all-in for his entire $342,485 stack. Ivey quickly called, rolling over
for a full house, obliterating Isildur1's nut flush with
. Ship the $460,997 to Ivey.
Another one of their more interesting hands came when Ivey turned a straight and was able to induce a river bluff from his opponent. Isildur1 opened for $3,000. Ivey flat-called, then check-raised Isildur1's $5,000 bet to $15,000 on the
flop. Isildur1 called and they saw the
hit the turn. Ivey bet $28,000 and Isildur1 called. On the river fell the
and Ivey made a crafty check, opening the door for Isildur1 to make his signature move: overbetting the river. Isildur1 moved all-in for $175,000 and Ivey called, turning up
for a straight. Isildur1's
was toast, and Ivey raked in the $442,000 pot.
Tom "durrrrr" Dwan and Isildur1 Have a Rematch
Although Dwan was in London to play his Full Tilt Poker Durrrr Million Dollar Challenge, Isildur1 (and the $3 million he lost to him) was still squarely on his mind. The two sat down at the virtual tables on Wednesday for a six-table $500/$1,000 pot-limit Omaha match that went on all night. Although Dwan was able to grind out a $1.5 million win at one point, he lost all of it back and then some, finishing the match $160,000 in the red. The later stages of the match were particularly volatile, with both players stacks swinging seven figures in either direction within only a few minutes as $500,000 pot after $500,000 pot materialized.
The monsterpotten of the match came in at nearly $570,000, and was four-bet before the flop — Isildur1 opening for $3,000, and Dwan reraising to $9,000 before Isildur1 came over the top for $27,000. Dwan called, then checked the
flop. Isildur1 bet $54,000, Dwan repotted to $216,000, Isildur1 shoved for $257,990, and Dwan called the balance, turning over
for middle pair and a straight draw while Isildur1 revealed
for top two pair and the same straight draw. The
on the turn made Dwan an inferior two pair and the river blanked out with the
, Isildur1 raking in $569,979.
Sahamies Drops a Million to Isildur1
Although most of his high-stakes brethren had already taken many shots at Isildur1, Ilari "Ziigmund" Sahamies had, until now, largely stayed out of the fray. All of that changed on Thursday when the two finally met at the $500/$1,000 pot-limit Omaha tables. It was nothing short of a bloodbath, the Finn dropping $1 million straight to the unknown Swede over the course of 2,217 hands. Although Sahamies sustained a seven-figure loss, he was actually on the winning end of the largest pot of the three-table match, coming in at $589,000.
Holding
, Isildur1 opened for $3,000 and Sahamies reraised to $9,000 with
. Naturally, Isildur1 came in with a four-bet to $27,000 and Sahamies made the call. Sahamies snapped off Isildur1's aces, hitting two pair when the flop came down
. He checked, Isildur1 bet $32,000 and Sahamies raised to $150,000. Isildur1 didn't stop there, repotting all in for $397,993. Sahamies called off the $117,457 he had behind and showed Isildur1 the bad news. The turn was the
, the river was the
, and Sahamies raked in $588,914.
Although he's down about a million from his high-water mark, Isildur1 is still up an astonishing $5.42 million for the month of November and shows absolutely no signs of slowing down.
Who's Up? Who's Down?
This week's biggest winners (11/12-11/19): Isildur1 (+$1.3 million), DjAdi (+$799,000), Patrik Antonius (+$671,000)
In the red: Gus Hansen (-$1.7 million), Tom "durrrr" Dwan (-$799,000), Cole South (-$536,000)
Will the online mayhem continue? Download Full Tilt Poker and check out the action for yourself.