Inside Gaming: The NBA Considers Sports Betting; Facebook Bans Online Gambling Ads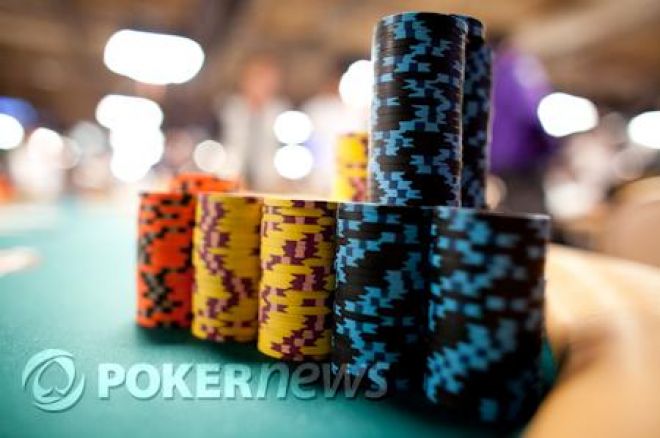 With poker at the center of our universe here at PokerNews, it's often easy to overlook everything else going on in the gaming industry. If you're as interested in all things gaming and casino as we are, you'll enjoy the fruits of our research by reading about what we find.
Is Sports Betting on the NBA a Slam Dunk?
In a recent Sports Illustrated article featuring an interview, NBA commissioner David Stern suggested that legalized sports betting within the U.S. would build a relationship between reputable sports-betting groups and the NBA. Calling it a "huge opportunity," Stern appeared to be opening the door for further discussions about allowing sports betting on NBA games.
The article's author, Ian Thomsen, went on to echo Stern's suggestion that this would be a good thing by claiming that if sports wagering becomes a legal and taxable form of revenue, then governments will actively police sports betting to protect that revenue base and to safeguard the leagues that create the new tax windfall.
Thomsen also said that betting on games will create more fan interest and, ultimately, bring in more money for the NBA and other leagues.
If the NBA gets in bed with the sports-betting industry, plenty of punters will be trying to score a slam dunk at the ticket window.
Facebook Bans Online Gambling Advertising
Despite offering several applications that enable users to play poker and casino games, online social networking site Facebook has banned online gambling advertisements.
As of this story, all online gambling ads have been pulled and it doesn't look like the site will change its decision in the near future, unlike one of its competitors Google, which banned gambling ads but later reversed itself when advertising revenue decline dramatically.
Considering that these ads were specifically targeted to people old enough to play, one has to wonder why the site would want to stop accepting the cash that comes with these advertisements.
Given the size of the Facebook constituency, one has to wonder how long it will be able to avoid allying itself with gambling companies in the future, especially if the UIGEA is repealed.
By clearing the site of competitors, Facebook would become a valuable advertising commodity if a single gaming site is able to swoop in and monopolize the advertising opportunities.
Be sure to follow us on Twitter for up-to-the-minute news.