The Nightly Turbo: High-Stakes Prop Betting, a New Full Tilt Poker Pro, Isildur1 loses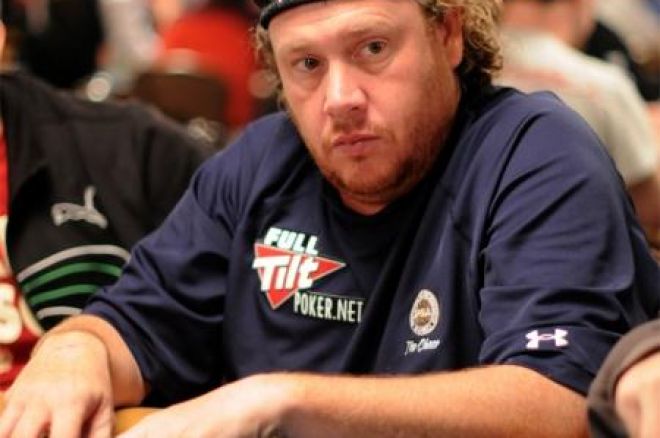 The Nightly Turbo works hard to save you time so you can work on your game. We're not wasting time today; here are the top stories.
In Case You Missed It
The Asia Pacific Poker Tour Grand Final in Sydney saw 109 players hit the felt on Day 1b. When the day was over and chips were bagged and tagged, Leo Boxell finished as the chip leader. Find out how Day 1b went down in theAPPT Day 1b recap.
Internet poker will be the topic of choice Thursday on Capitol Hill. Rep. Barney Frank will lead a hearing on his two poker-related bills in the House Financial Services Committee. We have a Preview of the Dec. 3 Committee Hearing.
We have our own opinions about everything going on in the poker world. Sometimes, we like to hear someone else's. We sat down with Steve "Chops" Preiss of Wicked Chops Poker recently to discuss the current state of affairs in the industry. Chops tells us what he thinks in Wicked Thoughts: Ten Minutes with WCP's Steve "Chops" Preiss.
Lots of money is exchanging hands in the nosebleeds on Full Tilt Poker. The mystery Swede, Isildur1 has lost over $4 million since Nov. 24. Find out who the beneficiaries of Isildur1's slip-n-slide into the red are in theOnline Railbird Report.
Day 1b of the European Poker Tour Prague brought out an impressive field. Over 350 players took to the felt on the final Day 1 flight, bringing the total number of entrants to 584. PokerStars newest Team Pro, Jude Ainsworth ended the day with the Day 1b chip lead. Was it enough to put him at the top of the overall chip leaderboard? Find out in our EPT Prague Day 1b recap.
Will the Real Isildur1 Please Stand Up
No one has taken claim to the screen name that has started to make a name in the nosebleeds on Full Tilt Poker. So, of course, people have started guessing who "Isildur1" could be. We've heard everything from Todd Brunson to even the other mystery Swede, "martonas".
In his blog on PokerNews, Tony G said that Isildur1 is Viktor Blom. Shaun Deeb said the same thing to a French journalist, Benjamin Gallen, and that furthermore, Blom lives next door to martonas.
Here comes the twist. In a recent interview with Bluff Europe, Blom denied being Isildur1, saying, "I am not the one you are looking for. Keep searching." So who is the real Isildur1? We're not sure. But we never figured out who martonas is, so we can only guess that we won't be wondering who he is when the next mystery nosebleeder rolls around.
Read more at BluffEurope.com.
You Got a Bet
Everyone loves prop bets, especially those that are for lots of money and involve people making fools of themselves. YouGotABet.com is a place for people to upload videos of their crazy prop bets. Pro poker player, Gavin Smith and all of his prop betting escapades will be featured on the site.
Remember that time Gavin bitch-slapped Allen Bari? You can relive all the pain of that slap again on the site. We here at PokerNews HQ took bets on how many field goals he could kick before watching the latest video. Bet you'll never guess.
Go check out the craziness at YouGotABet.com.
Full Tilt's Newest Red Pro
HighStakesNews is reporting that Jani "KObyTAPOUT" Vilmunen is Full Tilt Poker's newest red pro. Vilmunen has oneWorld Series of Poker Europe bracelet and over $500,000 in career tournament earnings. He also won the PokerStars WCOOP $2,100 pot-limit Omaha event.
Congratulations Jani!
Read more at HighStakesNews.com.
Sorel Mizzi Has the Eye of the Tiger
Gloria Balding caught up with Sorel Mizzi at theEuropean Poker Tour Prague and he tells us about the music that keeps him going at the poker tables. When he's short stacked, he's in Rocky mode. Sometimes, it's rap, and maybe you might catch him singing Barbie Girl at your table.
Be sure you're following us on Twitter for up-to-the-minute news and also don't forget to check out our Facebook page.
KSINO's Newest Faces
Lacey Jones and Leo Margets have signed on to be the newest brand ambassadors for the KSINO clothing line. If you're looking for poker-themed tribal-designed duds, then you've probably found your new favorite clothing line. KSINO bills itself as "the clothing line for both men and women living and loving a fast-paced lifestyle."
"To say that I am thrilled to have Lacey and Leo as brand ambassadors is an understatement. They are two very beautiful women who are also very talented poker players," said Alex That, president of KSINO. "They turn heads at the tables not only for how they look, but for how they play. That's what KSINO is about, playing great and looking hot while doing it."
"I really love being part of the KSINO family, it's about more than just great looking clothes, it's a fun lifestyle. It's my lifestyle," Jones said.
Fibre2Fashion.com has more.