The Nightly Turbo: The PokerStars Big Game, MoneyMaker and Esfandiari on Entourage, and More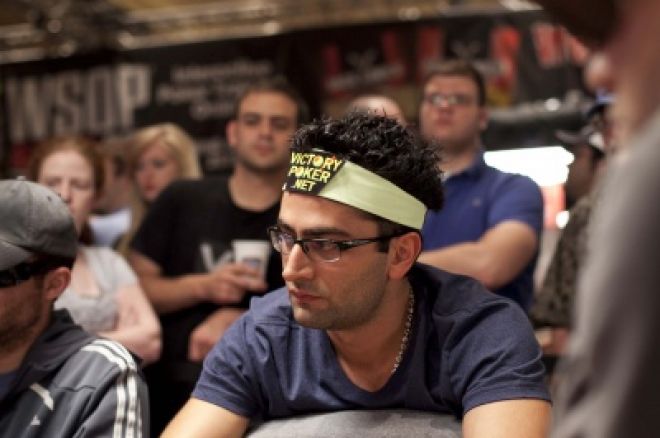 We've got a preview of the PokerStars Big Game, which is in its third week. Did you catch the premiere of Entourage last night? If you did, then you caught Chris Moneymaker and Antonio Esfandiari doing the acting thing. We've got these two stories and more, including Lynn Gilmartin giving a few pros a pop quiz, in tonight's Nightly Turbo.
In Case You Missed It
There were huge overlays this week in the Sunday Majors. We've got the results in the Sunday Briefing.
The first intrastate Internet poker legislation discussion in California will take place on Tuesday. Find out a little bit more about the legislation here.
The 2010 World Series of Poker is chugging along and the 31st day saw two players win gold and theTournament of Champions return from hiatus. Here's the recap.
The Big Game
The PokerStars Big Game is back for its third week on the air, beginning Monday June 28. The Loose Cannon this week is Nadya Magnus, a 33-year-old single mom who has been playing poker for just two years. She takes onBarry Greenstein, Justin Bonomo, Jason Mercier, Joe Cada, and Daniel Alaei.
Magnus is being called the most aggressive Loose Cannon that the show has seen so far. Also, Bonomo dominates the table and Joe Cada and Barry Greenstein tangle in a huge hand.
Bonomo may have dominated the table throughout the show, but in the hand below, Magnus shocks Bonomo with a check-shove.
Lights, Camera, Action
Season seven of Entourage debuted last night and just in case you didn't watch the show, you should know that you missed aChris Moneymaker and Antonio Esfandiari cameo. They were on set of Vincent Chase's (actor Adrian Grenier) film, playing poker with Nick Cassavetes who was playing the director of the movie. It was short and sweet. Kind of like this update.
Betting Against Whom?
You would think that by now, most people have learned not to make bets against Phil Ivey. Erik Seidel is one of them, tweeting recently that he took seven-to-one on Ivey winning another bracelet in the US this year. According Seidel's Twitter page, "Some very sharp ppl on the other side but I expect they'll be sweating soon"
Allen Kessler took to TwoPlusTwo to get the opinions of the community members and most of the responses are, "Never bet against Ivey."
See what they have to say here.
Fore!
We all know that poker players love their golf. Every time you turn around, there's a new golf prop bet taking place, whether it's Erick Lindgren playing 72 holes, carrying his own bag in 108-degree heat and needing to shoot under 100 or Daniel Negreanu and Patrik Antonius in a high-stakes golf match.
The Golf Channel isn't blind to all the high-stakes bets on on the golf course and have gotten Doyle Brunson, Jack Binion, Dewey Tomko, and Mike Sexton to talk about it on the hit show, Golf in America. The feature is on gambler-turned-golf-course-property-developer Bill Walters. It airs on the Golf Channel Tuesday June 29 at 9 p.m. EDT.
Check out a sneak peek at TheGolfChannel.com.
Quiz Time
We love pop quizzes, that is, if they aren't happening to us. Lynn Gilmartin put Barry Greenstein, Erick Lindgren, Joe Cada, and Phil Hellmuth to the test. How much Australian slang do these Yanks know? Watch the video below to find out.
Following us on Twitter is a really good idea. Another good idea? Facebook.