The Nightly Turbo: Brunson 10 Gets a New Member, FTOPS XVII Announced, and More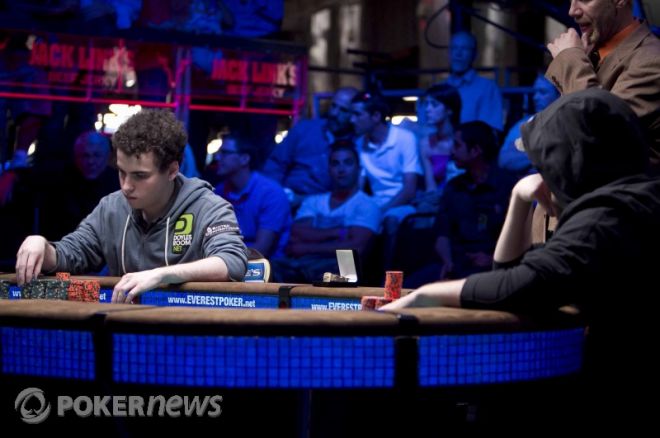 After a long weekend, we're coming back at you with all the news in poker. You already know the 2010 World Series of Poker Main Event is underway, so we've got everything else that's going on. A seventh member has been added to the Brunson 10, FTOPS XVII has been announced, and you may have missed the WSOBBQ this year, but Kristy Arnett didn't and after you check out the video, you'll wish you hadn't.
In Case You Missed It
The $25,000 six max event of the 2010 World Series of Poker is over, and a winner has been crowned. Nicole Gordon takes a look at the inaugural event and deconstructs it.
Day 1a of the 2010 WSOP Main Event is in the books. There were two bracelets handed out Monday as well, in Events #54 and #56. Didn't catch the updates?Here's what you missed.
The California Online Poker Law Enforcement Compliance and Consumer Protection Act has been withdrawn and Senator Rod Wright will be redrafting it. Read more here.
Welcome to the Team
We're one player closer to completing the Brunson 10. Completing this team feels like its taking longer than Patrik Antonius and Tom Dwan to complete the "durrrr" Challenge. Yes, that this is still going on.
Dan "djk123" Kelly cemented his place on the team by taking down the $25,000 six handed event at the 2010 World Series of Poker. If you recall, Doyle Brunson posed a challenge to four online poker young guns. Kelly, Faraz Jaka, David Sands, and Michael Martin would have to let their WSOP results do the talking for that coveted spot on the Brunson 10, and a gold bracelet win is an automatic in.
Brunson made Kelly's spot on the Brunson 10 official in his blog.
FTOPS XVII Announced
Want to win some gold? Maybe a gold bracelet is just out of your grasps, but a gold jersey might not be. The 17th Full Tilt Online Poker Series kicks off August 4 and runs through August 15 and you'll have 34 chances at gold. There is a $19 million guaranteed prize pool throughout the total Series.
Six Rush Poker tournaments will be included this time, as well as the Two-Day event, knockout events, shootout events, and of course, the $3 million guaranteed Main Event.
If you bubble an FTOPS event, Full Tilt is giving you a chance to bounce back with the "Bouncebackability" Freeroll. Each bubbler will receive entry into the freeroll and the winner of it will get a seat into the FTOPS XVII Main Event.
If you don't have a Full Tilt Poker account yet, what are you waiting for?
Busto? Come Back Tomorrow
The Commerce Casino has announced a new million dollar guaranteed tournament that will begin on July 20. It's a $335 buy in tournament and all the information we've given you so far seems business as usual. Well, this tournament is not your regular tournament. Players have a five-day entry time frame. From July 20 through July 24, you can enter and/or reenter if you go bust.
"With the phenomenal record-breaking attendance and huge popularity of these multiple entry-day tournaments that Commerce Casino has had with the L.A. Poker Classic and the Cal State Championship, we thought it would great to offer a standalone $1 million tournament here in the summer," casino manager Jeff Harris said. "We want to make sure in these lazy dog days of summer that players have a powerhouse tournament that will keep them excited."
Approximately 10 percent of the field each day will take home a piece of the prize pool and the top 27 players each day will make their way to the final, which will play out on Sunday, July 25.
For more info, head on over to CommerceCasino.com.
Fatty's Poker
Fatty's Poker Club in New York is sending 10 of its players to the 2010 World Series of Poker Main event. The ten are comprised of five contest winners and the creators and characters of a reality television show that is being pitched to major network studios.
That show, Fatty's: Where Poker gets REAL, was co-created by Fatty's Club owner Mike "The Nose" Castaldo. "Most of our players are amateurs, but they have the right stuff to compete in this major event. A lot of things have to fall our way, but our Fattys are fans of the game and fantastic poker players in their own right," he said.
We don't know about this one yet. If you're interested in checking out more, click on over to their website.
WSOBBQ
For the second year in a row, Susie and Howard Lederer hosted their WSOBBQ at the Golden Nugget. The charity poker tournament and BBQ was held over the weekend to benefit theBoys and Girls Club of Las Vegas. There was also a karaoke contest hosted by Karina Jett. Kristy Arnett went over on Saturday and took Will along to film, and it's a good thing she did, because you don't want to miss Joe Reitman's verison of Single Ladies.
Be sure to follow us on Twitter for up-to-the-minute news and become a fan on Facebook.