Best Tournament Series for Smaller-Stakes Players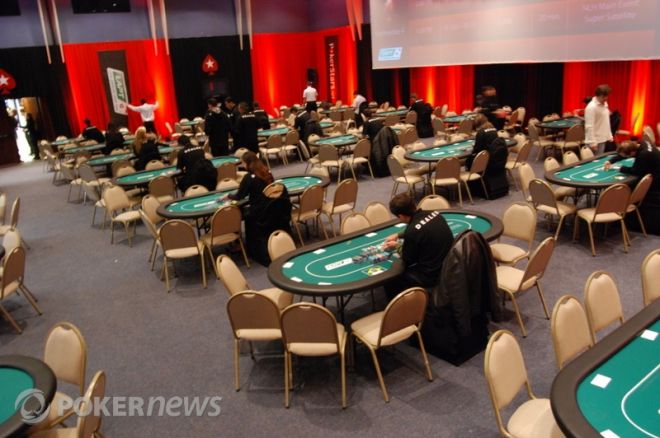 Not everyone is blessed with million-dollar bankrolls or sponsorship deals that allow them to play the high buy-in events around the world. Heck, some of us wouldn't even splurge on a single $10,000 event simply because it's too much to risk in just one shot.
Doing a little digging, one can easily find some diamonds in the rough that cost a fraction of the price of the major events, but that can still add some very hefty paydays if you happen to take one down. What's also great about most of these smaller buy-in series is that the hosting casinos usually don't mind slapping a nice, fat guarantee on most, if not all of the events. The guaranteed events draw in plenty of fish and can be used as great starting points for those looking to build a bankroll without emptying their bank accounts.
When looking for a solid tournament series to take a shot at, you're also going to want to pay attention to structures. Just because a series has 15 events under $300 doesn't mean it's going to give you the best shot. Most of these series have buy-ins ranging from $200 up to $1,000. A select few of them have a pricier main event, but even those won't break your bank. For those of you who'd like to have their dollar go a little further and be able to take more than one shot at hitting a nice score, here is our list of the best tournament series for smaller-stakes players. These series can also be known as gateway series as they can propel you to the next level. Note that all of these events are in the United States.
1. Venetian Deep Stack Extravaganza
The Venetian Resort Hotel Casino, Las Vegas
Buy-ins from $340 and $2,100 with $5,000 Main Event
www.Venetian.com
2. Borgata Poker Opens: Winter, Spring, Summer, Fall
Borgata Hotel Casino & Spa, Atlantic City
Buy-ins from $200-$2,150 with $3,500 Championship Event
www.TheBorgata.com
3. Commerce Hold'em Series
Commerce Casino, Los Angeles
Buy-ins from $120-$1,100 with $2,085 Championship Event
www.CommerceCasino.com
4. California State Poker Championship
Commerce Casino, Los Angeles
Buy-ins from $220-$1,575 with $3,085 Championship Event
www.CommerceCasino.com
5. Empire State Hold'em Championships
Turning Stone Resort and Casino, Verona, N.Y.
Buy-ins from $180-$1,085 with $2,500 Main Event
www.TurningStone.com
6. Foxwoods Mega Stack Challenge
Foxwoods Resort Casino, Mashantucket, Conn.
Buy-ins from $340-$1,650
www.Foxwoods.com
7. The Grand Poker Series
Golden Nugget Hotel & Casino, Las Vegas
Buy-ins from $125-$550 with $1,080 Grand Finale
www.GoldenNugget.com
8. Binion's Poker Classic
Binions, Las Vegas
Buy-ins from $100-$500 with $1,000 Main Event
www.Binions.com
9. Grand Slam of Poker
Hustler Casino, Gardena, Calif.
Buy-ins from $90-$225
www.HustlerCasinoLA.com
10. Orleans Open
Orleans Hotel & Casino, Las Vegas
Buy-ins from $225-$540
www.OrleansCasino.com
If you take some time and check out the early results from some of today's top professionals, you'll see that most of them got started playing much smaller than they do now. It takes time and effort along with very good bankroll management to make it in poker. These series should be right up the alley of those seeking to increase their bankrolls for a much more affordable price. Take a little time and research these tournaments to find out which ones you can attend. We'd suggest attending them all if you're serious about poker.
Follow us on Twitter for up-to-the-minute news.
If you like big tournament action, the poker world is now gearing up for the biggest online festival of the year, the Pokerstars World Championship of Online Poker.