The Nightly Turbo: Sebok UB Scandal Blog, PokerStars UKIPT Edinburgh Kicks Off, and More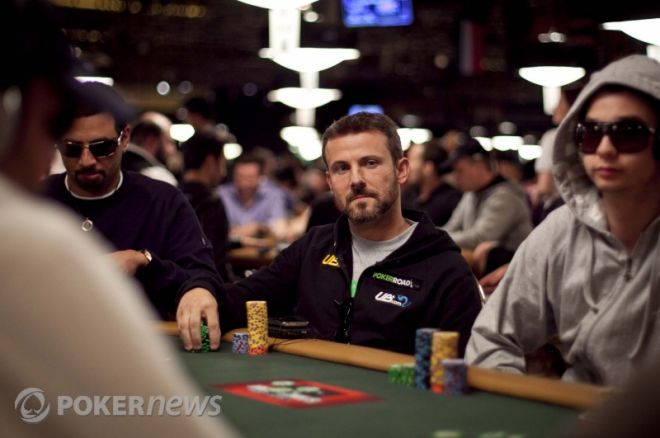 It has been just about a year since Joe Sebok signed with UB and vowed to help uncover the facts in the UB cheating scandal. He recently took to his blog to update us all on the situation. We've got that, and a look at the PokerStars UK & Ireland Poker Tour that just kicked off in Edinburgh, and more.
In Case You Missed It
The PokerStars European Poker Tour's second stop is just around the corner and if you're heading to Vilamoura for some on-the-felt action, you might be wondering what you're getting yourself in to. Lynn Gilmartin gives you the scoop on everything you need to know about Vilamoura.
The pros are out in full force at the Full Tilt Poker Merit Cyprus Classic. Just 36 of them bought into the $25,000 high roller event. Who was leading the way at the end of Day 1? You'll have to read the high-roller recap to find out.
The fifth installment of the UBOC kicked off Wednesday with two events. Who came out on top? We'd tell you, but we spent too much time writing the UBOC recap for that.
You've already read the first part of Bankroll Builders Rush Poker SNGs. Now we're back with Part 2 to give you tips from the trenches.
Brent Roberts won his second gold jersey in the latest FTOPS. He's making all the right moves and we're talking to him about it.
Joe's UB Update
With Parts 1 and 2 of the UB cheating scandal out to the public, Joe Sebok decided to update us on the progress via his blog. There were three things Sebok wanted to accomplish: "get the account names involved in the super-user scandal released, get all the hand histories out to those who requested them during the cheating scandal, and attempt to get out the physical names of the actual cheaters, and those who helped them cheat, released to the public."
He feels that the first goal was accomplished rather quickly. The second has been more difficult, he says, because of issues retrieving data from the Cereus Network, but he believes they were able to accommodate 90 percent of hand history requests from players. The third goal was a bit more difficult to accomplish, but they did and it's all on WickedChopsPoker for you to read.
"To those that want more done in this matter, I simply say that I agree with you and would like to accomplish more. I wish we were a police force, but we are not. I wish we could really round up all of these people and interrogate them, but we can't. I believe we did as much as we possibly could to this end though. I also wish we were a court and we could try them all and jail the convicted, but again, we cannot do this. The poker community would be a better place if we could, but as of right now this just isn't possible. If it was, believe me, I would be working on it," he wrote.
For more, check out Sebok's entire blog on PokerRoad.
UKIPT Edinburgh
The UK & Ireland Poker Tour has landed in Edinburgh, Scotland, for its seventh stop of the season. The £500+50 event runs from August 19 to August 22 and is being held at the Corn Exchange. There are two Day 1's scheduled for this stop and 176 were registered for Day 1a. Among those who took their seats at the felt were Neil Channing, Michael Greco, and UKIPT Brighton champion Jamie Burland, to name a few.
Follow along with all the updates at the PokerStars Blog.
If you like big tournament action, right now Club PokerNews and PokerStars have teamed up for a sensational $10,000 WCOOP Freeroll, which will see 23 players walk away with $215 WCOOP tickets and one lucky player bag a $5,200 WCOOP Main Event seat.
Licensed in Estonia
In other PokerStars news, the online poker giant has secured an activity license in Estonia.
"Applying for a license is always a complicated process and I am therefore very happy that PokerStars has successfully met all the necessary criteria to obtain an activity license in Estonia," PokerStars Baltics Country Manager Tomas Larsson said.
PokerStars has also been approved for operational licenses in France and Italy.
Want to take on some of the pros? Sign up for a PokerStars account today.
888poker Partners with LPC
This is for all you Londoners out there. 888poker and the London Poker Circuit have joined forces to bring players an extended poker experience that integrates live and online poker to bring larger prize pools and bigger events.
A monthly 888poker Super Stack poker event has been created to kick off the partnership. The tournament will take place at the end of every month at the Kensington Close Hotel and will have a guaranteed prize pool of £30,000.
"The London poker circuit is the preeminent destination for live poker. 888poker looks forward to adding our online offering to the LPC experience. Together we will be able to provide a quality and unique poker experience that will engage all the forms in which you can play the game," Director of Global Strategy Gareth Edwards said.
You can qualify for the Super Stack through 888poker, so sign up for an account today! You can also make the most of two fantastic $500 Deposit Freerolls exclusive to PokerNews.
Islands Make Good Presents
Gloria Balding took a little time away from the casino at the Full Tilt Poker Merit Cyprus Classic to give us a tour of the island, and we have to say, we're a little jealous we're here and she's there.
Your Facebook page can use another friend, so add us, and follow us on Twitter for up-to-the-minute news.