The Nightly Turbo: Terrence Chan Denied, ESPN Inside Deal, and More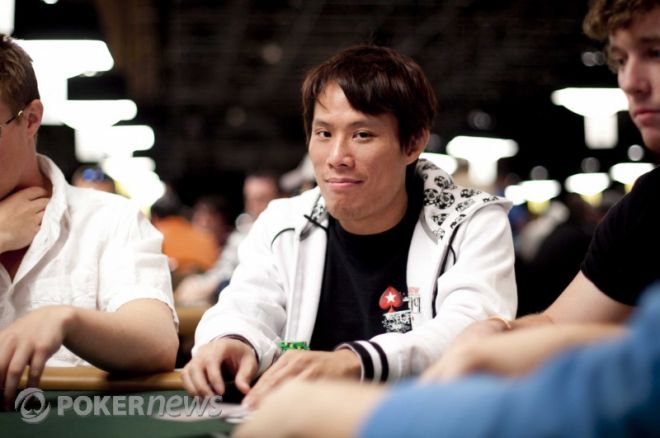 It's the Tuesday after the first Monday of November, and you know what that means - another edition of the Nightly Turbo is headed your way, oh and it's election day in the United States. The Poker Players Alliance and poker players from all over are urging you to go and vote through their Twitter accounts, so go do it. In non-voting news, we've got the top poker news stories of the day, including Terrence Chan's latest blog about being denied entry into the United States, the latest episode of the Inside Deal, and more.
In Case You Missed It
We're dedicated to the goings on in the poker industry around here, but once in a while (once a week to be exact) we like to bring you the news from around the gaming industry. This week, Inside Gaming will keep you in the loop on PokerStars' latest deal with FoxSports, the PPA's newest addition to its Board of Directors, and more.
Gus Hansen has been hitting the high-stakes tables on Full Tilt Poker and is slowly working his way out of the massive $3.3 million hole he was in to start out the year. Find out how he's doing and who took the biggest pot of the weekend in the Online Railbird Report.
With the 2010-2011 World Series of Poker Circuit a quarter of the way done, we've taken a look at the first three events on the schedule and the impact they had on the National Championship leaderboard. Check out WSOP Circuit: The Race for the National Championship for more.
Access Denied
Terrence Chan has taken to his blog to discuss an incident that happened to him recently in which he was denied entry to the United States by the Department of Homeland Security. Chan was coming in through Canada where he lives, but was denied entry to the U.S. twice.
His plans were simple, as he states in his blog. "I had a plan for the next couple months; it was a simple one. Go down to the no-gi World Championships in Long Beach and compete. Train some jiujitsu and some muay thai and some wrestling. Rent a place, maybe on the beach, somewhere with a good taco stand nearby."
He recounts his first attempt, which occurred last week, and says he expected it to be like any other time he has done this. He was asked the usual round of questions and then went through a second round in which he says the officer was, "much more accusatory." He was denied after a few hours of being interrogated and was told he "had to demonstrate to that officer I had ties to my home country. When pressed further he said I should bring title deeds, and a plane ticket departing."
Monday, he attempted to enter the U.S. again, and, though he went through the troubles of getting the appropriate documents, he was denied entry yet again. "I get treated like a criminal. Well, no more. I'm done with the United States." Chan says. He says he won't be partaking in the World Series of Poker any more and will be giving up jiujitsu tournaments in the U.S. He will also book travel so that he doesn't have to stop in the U.S. to connect for his flights.
"Goodbye, America. It's been fun, and I'm sad it had to come to this, but we're through. It's not me — it's you."
Check out the Chan's blog for more.
Inside the (Fox)Woods
The Bristol crew is back this week with another episode of ESPN's Inside Deal. Andrew Feldman, Bernard Lee, and Laura Lane are coming at you from the World Poker Tour World Poker Finals this week. They discuss the World Series of Poker and Bernard's run at the World Series of Poker Circuit Hammond Regional Championship. Mike Sexton also joined the crew to discuss playing and commentating on the WPT, the new season and changes of the WPT, and Phil Ivey and the Poker Hall of Fame.
World Poker Tour Foxwoods
Speaking of Foxwoods, a little something known as the World Poker Tour Foxwoods World Poker Finals final table is taking place. Play got under way at 4:00 p.m. EDT in Mashantucket, Connecticut, with Tom Marchese leading the way on the chip leaderboard with just over 3 million in chips. The final six are guaranteed at least $104,741 but are playing for the title and $548,752 first-place prize, which includes a seat in the $25,000 World Championship.
Final Table Chip Counts
1. Thomas Marchese - 3,022,000
2. Jeff Forrest - 1,949,000
3. Mohsin Charania - 1,024,000
4. Nikolai Yakovenko - 624,000
5. Dave Inselberg - 344,000
6. Keven Stammen - 341,000
WPT.com will have complete coverage of the final table so head on over to see how it plays out.
Poker After Dark
We told you last week that the next season of High Stakes Poker was going to start filming soon in Las Vegas. We can tell you that the latest season of Poker After Dark has already started filming and the new season is at a new location — Aria. Phil Hellmuth tweeted the photo below, so we can be sure that during at least on one of the weeks, you'll see Mike Matusow, Chris Ferguson, Erica Schoenberg, Jennifer Harman, and Michael Dappen, winner of the World Series of Barbecue charity poker tournament that took place over the summer.
Oops!
Gloria Balding is usually perfect, but "usually" leaves a tiny room for error. And that "tiny room for error" creates blooper reels. Enjoy!
Like us on Facebook, and follow us on Twitter for up-to-the-minute news.
For a limited time only you can get 30% back up to €10 on your first MoneyBooker's Deposit, exclusive to Club PokerNews. But Hurry, only the first 250 sign-ups will get in on this great promotion.