The Nightly Turbo: Isildur1 and Isaac Haxton Talk About the SuperStar Showdown, Devilfish Gaming is Sold, and More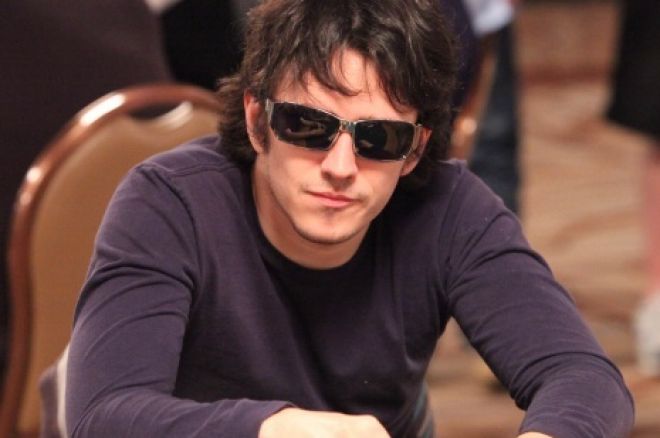 Although Skype has been down for most of the day, and we couldn't send auto-tuned news bits back and forth to each other, we could still find the news, and that's the reason you're here. In tonight's edition of the Nightly Turbo, we tell you what Isildur1 and Isaac Haxton thought about the SuperStar Showdown and what it was like playing against each other, give you the scoop on Devilfish Gaming being sold, and more.
In Case You Missed It
Kristy Arnett and Donnie Peters were joined by Rich Ryan and Team PokerStars Pro Victor Ramdin for the latest edition of the PokerNews Podcast. Ramdin wants everyone to get their asses on the Internet to play poker and we want you to listen to the podcast - so do it.
Last week, we brought you Part 1 of HUD Basics with David "The Maven" Chicotsky. What good would we be if we didn't bring you Part 2? Enjoy!
The schedule for season four of the PokerStars.net Latin American Poker Tour was released last week. Take a closer look at each of the stops.
2010 was a great year for some not-so-well-known poker players. We're pretty sure their names will be more well known in the future so you should probably get to know Poker's Breakout Performances of 2010.
The dates have been announced for the 42nd Annual World Series of Poker. Check out the press release for more.
Them's Fightin' Words
The SuperStar Showdown between Isildur1 and Isaac Haxton is over and now that the two have had a few days to think about it, they've decided to give their opinions on the challenge.
"I want to play this guy again, because I didn't feel he was so good," Isildur1 said. "I don't think he deserved to win."
Haxton, however, said Isildur1 was one of the toughest opponents he's ever played. "No one has ever more consistently made me miserable when playing against them."
"I guess I'd put (Phil) Ivey in second for that, but it's honestly not that close. Isildur's brand of over the top — but carefully balanced — aggression is unlike anything I've played against and really takes me out of my comfort zone in a lot of situations," Haxton said. "As someone who's probably played half a million hands of high stakes HUNL, that's saying something."
That's not all they said, but you'll have to read about it on the PokerStars Blog.
Sold!
The Weather Lottery, an online gaming lottery specialist, announced that it entered into an agreement to acquire Devilfish Gaming. The Weather Lottery, which is listed on London's Alternative Investment Market, will pay £40,000 in cash and £290,000 in shares for Devilfish Poker.
"Devil Fish Poker has an established brand name in a sector which is complimentary to the existing gaming operations of TWL. We have a growing database of users in both FCBetz.com and FC Lotto some of whom will we believe wish to take advantage of the DFP products. The Board considers its acquisition at a time when there is still considerable untapped potential for development fits in with our gaming strategy," The Weather Lottery Chairman Lord Razzall said.
Check out the press release on WallStreetJournal.com for more.
World Cup of Poker
The 2011 PokerStars Caribbean Adventure will play host to the live final of the seventh annual World Cup of Poker and PokerStars has just announced the team captains. Last year, Chinese Taipei won after a heads-up battle with Croatia. This year, Argentina, the Philippines, U.K., Spain, Solvakia, Italy, France, Ukraine, and the U.S. will battle for the $100,000 first-place prize.
To make it to the finals of the WCP, players from 56 countries started in November in their quest to make it to the Bahamas in January. The final nine countries will compete in a preliminary sit-n-go on January 14 that will determine each team's starting stack for the final. The final is a "tag team" event where the team members will rotate in and out of play.
And the captains are...
| Country | Captain |
| --- | --- |
| Argentina | Jose "Nacho" Barbero |
| Philippines | Neil Arce |
| UK | Liv Boeree |
| Spain | Juan Manuel Pastor |
| Italy | Luca Pagano |
| Solvakia | Dag Palovic |
| France | Arnaud Mattern |
| Ukraine | Alexander Dovzhenko |
| USA | Vanessa Selbst |
Read more about the World Cup of Poker on the PokerStars Blog.
Bounty on Bellagio Robber's Head
Last week, the infamous Bellagio Resort and Casino was robbed of $1.5 million by a man wielding a gun and wearing a full-face motorcycle helmet. It's also suspected that the robber is the same person who robbed the Suncoast Casino weeks earlier. The robbery angered a high-stakes blackjack player who goes by the nickname "Robin Hood 702."
"I'm just trying to find this guy and stop any copycats," Robin Hood said in an interview with the Las Vegas Sun. "If the Bellagio was hit, the Palazzo could be hit, the Venetian, the MGM Grand … it could be every casino. This guy has to be apprehended quickly....These are desperate times. People are going to say, 'Why don't I take a shot?'"
Robin Hood 702 is offering a $50,000 reward for the return of the stolen chips and the arrest and conviction of the bandit.
If you're listening JRB, we saw your tweet about your bankroll the day after the robbery — just sayin'. (Obviously this is a joke, but just in case some of you out there don't get it, we needed to cover ourselves.)
Read more about Robin Hood 702 and his charitable donations at LasVegasSun.com.
Like us on Facebook, and follow us on Twitter for up-to-the-minute news.
Have you seen our new $40,000 Freeroll Series from Lock Poker? Lock Pro Supremacy not only has four $7,500 Freerolls but it also has 25 $100 Lock Pro Bounties in each tournament, so you can boost your bankroll even if you don't make the money.