The Nightly Turbo: World Series of Poker Europe Preview, Full Tilt Poker $25,000 Invitational Shootout, and More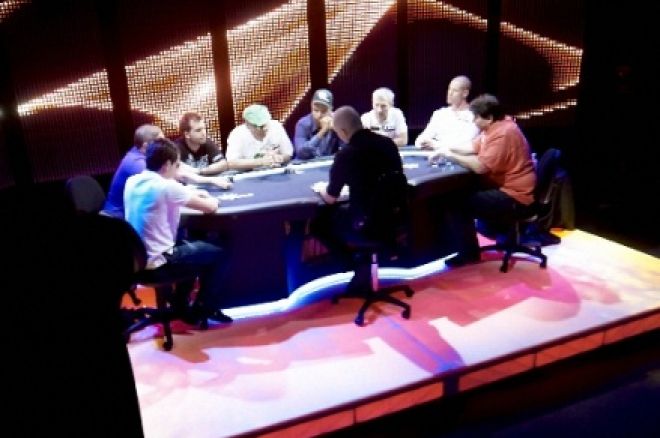 There's plenty of action going on in Melbourne, Australia, with the 2011 Aussie Millions under way. On Thursday, the Full Tilt Poker $25,000 Shootout Invitational kicked off with a slew of top notch players. We've got an update on that for you, a preview of the World Series of Poker Europe on ESPN, and more.
In Case You Missed It
The Sin City Series went Down Under this week. Lynn Gilmartin gives you a peek at the 2011 Aussie Millions Celebrity Event, and even quizzes some of the celebs to test their poker vocabulary.
If you're not at the 2011 Aussie Millions, you're missing out. Lynn Gilmartin does her best to show you how much you're missing out on in her latest Around the World With Lynn article.
On Wednesday, we gave you Part 1 of an interview with Annie Duke discussing the new professional poker league that was announced. Not to leave you hanging, here's Part 2.
Wondering how the high-stakes online cash games have been through the week? Wonder no more. The Online Railbird Report has all the details.
World Series of Poker Europe Preview
If you're looking for some World Series of Poker Europe action, you can find it on Sunday nights in February on ESPN.
The show airs February 13 and 20, with each day bringing you two hours of coverage. Check out the preview below.
Invite Only
Full Tilt Poker is hosting a $25,000 Shootout Invitational in Melbourne, Australia, at the 2011 Aussie Millions. Patrik Antonius, Phil Ivey, Annette Obrestad, Tony G, Tom Dwan, and Andy Bloch are on the superstar roster of 24 players who were invited to take part in the event.
Two heats were completed on Thursday night, with David Oppenheim, Barny Boatman, Patrik Antonius, and James Bord making it through to the finals. One more heat will play out at 2 p.m. local time Friday and the final will be held at 7 p.m.
Our Live Reporting Team has been covering the action, so if you missed any last night, head on over to the Live Reporting page for all the updates.
Building a Casino in Jamaica, Mon.
Jamaica's Tourism Minister, the Hon. Edmund Bartlett has revealed that the first local Jamaican casino could start construction by the end of this year.
According to Bartlett, interest in casino licenses is escalating in the country and that if negotiations go as planned, at least three licenses could be granted over the next three years, which would bring casinos to three main resort areas.
"Jamaica will soon become a destination that offers casino gambling experience, rather than a casino destination. The operations will take place in Montego Bay, another at a development in Trelawny and the third in the Western end of the island," Bartlett said at a media breakfast for local and international journalists who were attending the 2011 Caribbean Marketplace Trade Show in Montego Bay.
"Casino gaming has a reputation to attract very high-end visitors and we are hoping to earn in the region of US$120 million from the three operations on a quarterly basis. In addition, the casino operations will provide employment for a significant number of Jamaicans," he said, reiterating the Government's positive stance on the issue.
South Florida Caribbean News has more.
Hard Time
On August 24, 2010, two masked and armed men raided a poker game at Al Elchert's home in Tiffin, Ohio. The two men ordered the players to hand over their money, and most of them did. The robbers didn't wait for everyone though, they grabbed what they could and left.
"Had card games for about 50 years, never been robbed before. We never even locked the doors, hardly ever," Elchert said.
Christopher Ferstler was one of the masked men who was caught by Tiffin police. He plead guilty to aggravated robbery, aggravated burglary, and kidnapping. Last week, a judge handed down a 10-year sentence to the 21-year-old. He will also have to pay back the $480 he took from the game.
"I think he deserved it. Scared the guys quite a bit. He had the shotgun on us, and he admitted in court he had the shotgun," Elchert said.
Ferstler's accomplice Xavior Purnell is facing the same charges, but his trial is a couple of months away.
Moral of the story: Do the crime, do the time.
You can find more at ABCLocal.go.com.
There's an Elephant in the Room
How many times can you say elephant in a video? Lynn Gilmartin tries her best and even Maria Ho to say it - who isn't in on the game she's playing.
Like us on Facebook, and follow us on Twitter for up-to-the-minute news.
You have to check out the all new Home Games Online from PokerStars- play your regular home game with friends from all over the world.