The Nightly Turbo: ESPN's The Nuts, NAPT LA Becomes The Big Event, and More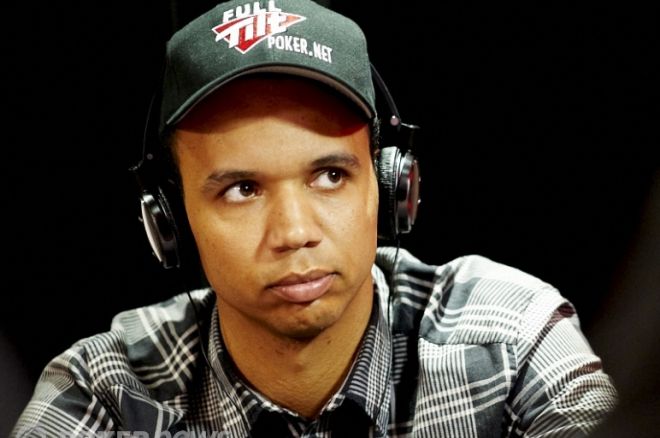 We know your time is precious, which is why we scour the Internet all day to find the top poker news stories. ESPN has released its The Nuts rankings for February and there are changes regarding NAPT LA that you might want to know about, so read on to find out more and then go and play poker - because we know that's what you've been waiting for all day.
In Case You Missed It
Day 4 of the World Poker Tour L.A. Poker Classic saw the starting field of 63 players whittled down to 18. Vivek Rajkumar bagged the biggest stack to end the night, but there's still plenty of poker to be played. Our WPT recap has all the action from Monday.
Headed to Las Vegas and wondering if any poker tournaments will be worthy of your bankroll? You might want to check out the Wynn Classic. Find out more in the Las Vegas Grinder.
The World Series of Poker Circuit stop at the Palm Beach Kennel Club ended Day 2 with 24 players. The player with the biggest stack going into Day 3 will be Jesse Okonczak. Check out the WSOP-C recap to find out how he got there.
Flopped top set and wondering how to get paid? According to this strategy article from Erick Lindgren, it takes bet sizing and a little acting.
Even with the busy live tournament schedule, the high-stakes online cash games are still in full swing. To find out how some of your favorites did over the weekend, check out the Online Railbird Report.
The Nuts
The latest installment of ESPN's The Nuts is back. The monthly blog post ranks the best players in poker at the moment. The Panel includes PokerNews' Editor-in-Chief Matthew Parvis, PokerNews' Tournament Reporting Manager Don Peters, ESPN's Andrew Feldman, Gary Wise, and Bernard Lee, among others.
February's rankings haven't changed the top spot, so we're not going to tell you that Phil Ivey has retained his spot at number one. Daniel Negreanu jumped from eighth to fourth and sits tied in that spot with Tom Marchese. Erik Seidel, whose January was insane, moved from tenth to sixth, with a fifth-place finish at the LAPC $5,100 heads-up event and final-tabling the $25,000 high-roller event at LAPC. (Yes we know he won. We'll tell you more about that later, but when The Nuts came out, he hadn't won yet.)
Sam Trickett makes his first appearance on the list after his amazing January and finishing sixth at WPT Paris. "$2.9 million in 2011 and another final table this month. His accomplishments earned him a well-deserved spot in the National Heads-Up Poker Championships," Feldman said.
You can check out the entire list at ESPN.com.
The Big Event, Formerly Known as NAPT LA
In case you aren't up to speed, those of you who thought you would be attending the North American Poker Tour LA beginning this weekend, the event has been changed. The event will go on as planned but will not be an NAPT event. The decision to rebrand the event was made by the NAPT and the Bicycle Casino after discussions with California gaming regulators.
The Big Event, as it is now being called, will still run from March 5 to 12 and the Main Event and side events will go on as planned. The Main Event will not be filmed for ESPN but will be streamed on webcast via Live at the Bike. The Bounty Shootout will still be filmed for ESPN.
Online qualifiers will be able to defer their buy-in, but full-package winners will not be able to defer their hotel portions of the package. According to Jeffrey Haas, the PokerStars team will still be present at the event to provide support for their players and all activities that were planned will still go on as scheduled.
To find out more, head on over to TwoPlusTwo to read the official statement from Haas.
Just Winning Every Second
Charlie Sheen thinks he's winning, but no one's winning like Erik Seidel. The man totally crushed January in wins and was at it again in February. You already know how his January went — he won over $3.4 million. As if that wasn't enough, to close out February, he finished fifth in the LAPC $5,100 heads-up event and won the LAPC $25,100 high-roller event for a cool $159,070 total.
The LAPC High-Roller Final Table consisted of Bertrand "ElkY" Grospellier, Josh Arieh, Chris Sparks, Cary Katz, and Darren Elias.
"This is a once in a life deal...truly unbelievable. You have to be running really well to have a streak like this. It was a great field-and no easy task to come out on top," Seidel said after the win.
Check out the press release for more on Seidel's win.
Fastest Ever
No, he's not Usain Bolt, but Andrew "azntracker" Li has reached Supernova Elite status on PokerStars faster than any other player. He broke the previous record by nearly three weeks. If you aren't familiar with SNE, a player must obtain one million VIP Player points during a calendar year. That's usually how long it takes players to reach the feat. It took Li two months.
"This is very reminiscent of the feeling I used to get shortly after finishing a huge exam or project back in college — I would characterize it as 'subdued elation.' I'm not going crazy in jubilation or anything like that, but I am tremendously happy that I was able to accomplish this," Li wrote on his blog.
Li played 50 out of 59 straight days and says, (this might blow your mind if it isn't blown already), he has left-clicked his mouse more than 1.1 million times in 2011.
The PokerStars Blog has more on Li and his record-breaking accomplishment.
Emmitt Smith Signs with Full Tilt Poker
"Shuffle up and play" snafu aside, Emmitt Smith making his way into the poker world. He was recently invited to play at the NBC National Heads Up Poker Championship, and has now signed with Full Tilt Poker as a "Friend of Full Tilt."
Smith will represent the online poker site at a number of live tournaments, beginning with NBC Heads Up, and including the World Series of Poker this summer. He joins Bruce Buffer, James Blake, Mekhi Phifer, and Matt Hughes as Friends of Full Tilt.
You couldn't take Smith on on the football field, but you can take him on on the virtual felt by signing up for a Full Tilt Poker account.
Largest Bad Beat Jackpot on UB
The Bad Beat Jackpot on UB soared to over $1 million before it was hit Monday night. While playing $.50/$1 limit hold'em, ODESSA99 got very lucky — it would only be unlucky if $340,000 wasn't attached to the bad beat — when his quad queens lost to FARFLUNG's quad kings. FARFLUNG received $170,813 and the remaining seven players in the hand each won $1,150 while over 1,000 players playing at jackpot tables of the same stakes received $150.
The Bad Beat Jackpot has since been reset and if you want your shot at taking a bad beat but pocketing a lot of money, you're going to have to sign up for a UB account.
Follow us on Twitter for up-to-the-minute news.