The Nightly Turbo: Prahlad Friedman Calls Out Haxton and Bonomo, NY Times on Poker Bots, and More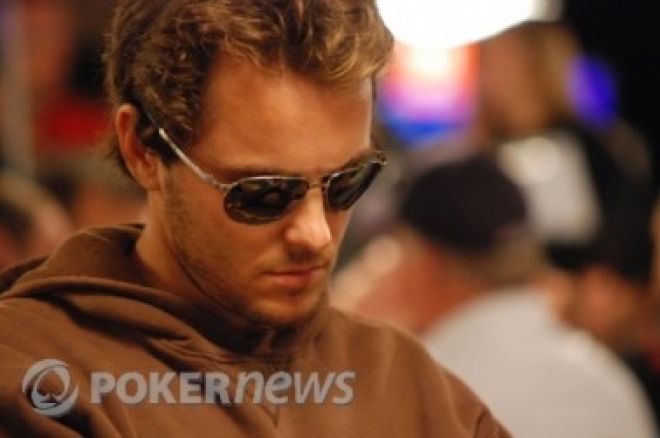 If you're looking for the top poker news stories of the day, you've come to the right place. Over the weekend, Prahlad Friedman tossed out some allegations on his Twitter account, so we'll tell you more about that, a New York Times article on poker bots, and more.
In Case You Missed It
While in Copenhagen for the European Poker Tour, PokerStars set up a hard-wired room for its pros to set up Home Games. In the latest Sunday Grind, Florian Langmann tells us a little more about PokerStars Home Games.
The European Poker Tour's next stop is Saalbach-Hinterglemm for Snowfest. We take a look at some of our favorite Snowfest moments in the latest Video Vault.
If you've been following the news (and even tweets) over the weekend, you know about the devastating earthquake and tsunami in Japan. The poker community has reached out to help already, check out what players have done to get involved in donating, and how you can donate as well.
Another Sunday has passed and you know what that means: a few players have added six-digit scores to their bankrolls — 12 to be exact. Find out who in this week's Sunday Briefing.
FSN's coverage of the World Poker Tour continued on Sunday with the Borgata Poker Open. If you missed the action, the WPT recap will get you up to speed.
If your DVR failed to record the latest episode of High Stakes Poker, you should get a new one. Until then, catch up on what you missed with our HSP recap.
Full Tilt Poker has just announced a six-event, high-stakes tournament series. Find out more about the Onyx Cup and what some of the members of Team Full Tilt have to say about it.
Prahlad Not Avoiding Drama
Over the weekend, Prahlad Friedman took to his Twitter account to express his concerns about a player he was playing against recently online. Friedman alleges that he told Issac Haxton he didn't want to play him online. Soon thereafter, Friedman started playing a random player online and after looking up that player's stats, found out they were identical to those of Issac Haxton. Friedman goes on to say, that the radom player, "xxtrmsk8rx," had a different style of play on the first day the two played. Friedman believes two different people were playing on that account. He alleges that it is Haxton and Justin Bonomo.
Friedman was then bombarded with tweets from various poker players voicing their opinion on the situation. As of now, Haxton hasn't responded to the allegations.
TwoPlusTwo has a thread going about the situation.*
*Not "THE Situation"
Times to Talk Bots
The New York Times ran a story over the weekend detailing player's run in with a poker bot ring. Bryan Taylor suspected he was playing against computers when he noticed that three of the opponents he frequently played against were acting oddly and playing in similar ways. He brought this issue to the attention of PokerStars and the site concluded that the opponents were in fact bots and shut down the ring.
"PokerStars is continuing to invest substantial resources to combat bots," Michael Josem, a security manager at the site, said. "When a player is identified as a bot, PokerStars removes them from our games as soon as possible." Their winnings are confiscated, he said, and the company will "provide compensation to players when appropriate."
The NYT author also spoke with the owner of a bot company, Brian Jetter, who says that, "Full Tilt Poker had seized more than $50,000 of his customer's money."
It was also reported that since reporting his suspicions to PokerStars, Taylor has secured a job with the online poker giant, helping the site protect the integrity of its games.
Read more at NYTimes.com.
World Team Poker Headed Back to Las Vegas
It was just announced that the World Team Pokers Championship Event will be held at the South Point Hotel, Casino and Spa May 24 through 26.
There are 21 teams scheduled to play so far, including teams from the USA, Australia, Greece, England, Russia, Italy, and a wild-card team of celebrity poker players that will be captained by Los Angeles Lakers owner, Jerry Buss. Other teams have expressed interest in playing but are still in the process of finalizing their rosters.
Among those players who will be attending are, Annie Duke, Doyle Brunson, Phil Hellmuth, Tony Guoga, Maria Ho, Johnny Chan, and Annette Obrestad.
To find out more about the event and the players you can head on over to WorldTeamPoker.com.
Dealer Saves Player
Steve Parigian was starting his first shift as a poker dealer at Raynham Park's poker room over the weekend. Parigian was also an EMT in training. A man collapsed in the poker room just hours into Parigian's first shift at the poker room. He and two other patrons jumped in to give the man CPR. When the Raynham fire and resue team arrived, they said that the initial help was what saved the man's life.
"Those gentlemen who were there - they did an amazing thing by jumping in," Matt Ryan from the Raynham Fire Department said.
The victim has since been moved to a hospital in Boston to recover.
Check out the interview with Parigian from WHDH.
Recapping The Big Event
The Big Event is officially over. If you haven't been keeping up with all the action, you can see the highlights and outtakes from the week.
Follow us on Twitter and like us on Facebook for up-to-the-minute news.
Tweet and Poke your way to riches in our exclusive $11,000 Social Media Freerolls on Bulldog777. Open to anyone who is our friend on Facebook or Twitter.