The Nightly Turbo: The Micros Tease Us, Drama From The Bounty Shootout at the Bike, and More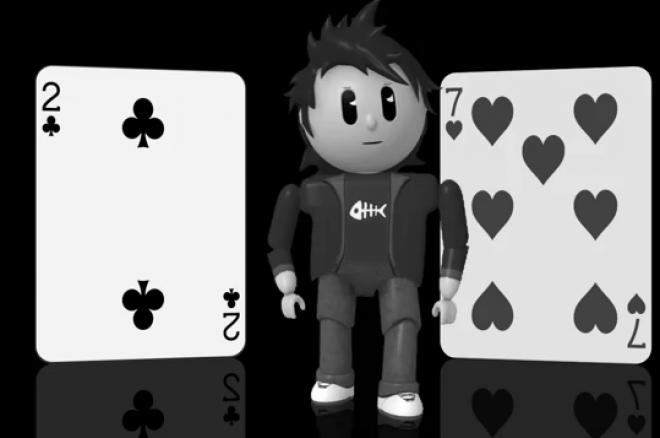 There's no need for you to go searching for the top poker news stories of the day when we've got them right here for you. The Micros decided to tease us today with the release of a video that wasn't the next episode, some interesting news has surfaced from last week's Bounty Shootout at the Bike, and more.
In Case You Missed It
The World Poker Tour Bay 101 Shooting Star kicked off Monday. Day 1a saw 142 players take their seats, but not all survived. Check out our WPT recap to find out who made it to Day 2.
While at The Big Event last week, we had the opportunity to catch up with Tom McEvoy. Find out his thoughts on Erik Seidel, his role as poker ambassador, and more in the latest PokerNews Interview.
In 2008, the state of Washington passed a law making it illegal for residents to play online poker. The Poker Players Alliance is hoping to change legislators minds and get the law overturned. The first step is holding a Poker Lobbying Day this Thursday.
Wondering how some of the games high-stakes players were faring? We were, too, that's why we checked it out and packaged it nicely for you in, the Online Railbird Report.
Micro Slowroll
We've been waiting for a while now for the next episode of The Micros. Last week, we received A Message From The Micros. This week, we get a teaser of what's to come - in two weeks.
Shootout Drama
As most of you know, the North American Poker Tour L.A. was rebranded, creating The Big Event. While the Main Event wasn't filmed for television as originally planned, the Bounty Shootout was.
Allen Kessler took to the TwoPlusTwo forum to bring to light a situation that occurred before his day of play began.
"I was leery of the whole bounty shootout situation and asked the Bicycle Casino Manager Mo, if there would be any objection to me wearing a full tilt patch. He reiterated that the Bike was now running the event and told me that as long as I was the only one wearing ftp at my table there would be no issue."
He ended up buying into the event and just before play began, the players were asked to sign a release. Soon after, Kessler was asked to remove his Full Tilt Poker patch, and it was explained to him that in one of the rules on the release he signed stated that only 10 percent of the field could wear a particular logo, and he would have to remove his.
Kessler noted that there were far more PokerStars patches in the field than the 10 percent rule allowed, and he was soon directed to Rule #14 of the release that said "all logo exclusions indicated in previous rules did not apply to pokerstars.net logos."
Kessler continues his experience in a thread on TwoPlusTwo.
Two More Years
After two years with his online poker sponsor, Adam "ROOTHLUS" Levy has re-signed with UB for another two years.
"UB has been my home for the past two years and I'm looking forward to another two years with them," Levy said. "They have really great tournament structures and schedules and I'm excited to see what other great changes are coming to the site."
Levy will continue to host a Pro Bounty Madness tournament on Sundays and if you want to get in on the action, you'll need a UB account.
Stormy Sunday
For those of you who are averse to change, you might want to sit down and take a deep breath before continuing to read.
What you used to know as the PokerStars Sunday 1/4 Million is no longer that. The Sunday staple has been renamed to the Sunday Storm. It's the same event, just with a different name. To celebrate the new name, PokerStars is guaranteeing a $1 million prize pool in the first Sunday Storm.
The Sunday Storm kicks off on March 27 at 15:30 EST. You can buy in directly for $11 or you can try to win your way in by playing in any one of the number of freerolls running now through March 27.
To get your Sunday Storm on, you'll need a PokerStars account. To find out more about the freerolls and the rebranding, check out the PokerStars Blog.
Calling the Clock: William Reynolds
We like the Calling the Clock series, and even though this one is from the weekend, we can't be sure that all of you saw it, so here it is again. If you want to know how much it would take William Reynolds to chop off his hair and who his celebrity crush is, you'll have to watch the video below.
Like us on Facebook, and follow us on Twitter for up-to-the-minute news.
All week this week you can play in our exclusive Everest Poker ONE password tournaments. The winners of each event will play for a $9,000 Monte Carlo Package on March 23.