The Nightly Turbo: Kagome Kagome Revealed, D.C. Poker Hot Spots, and More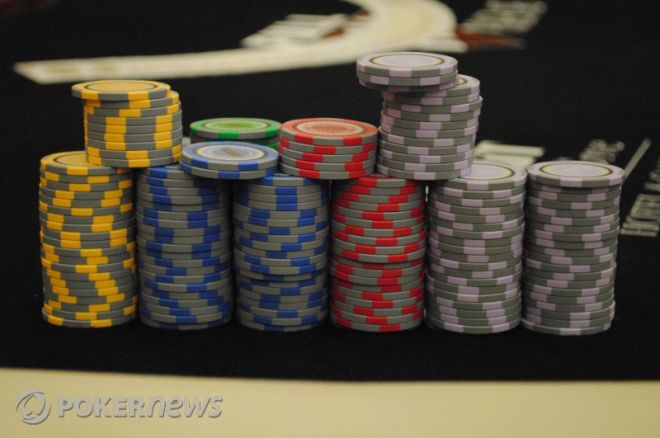 We're generally all for people keeping their identities hidden, if that's what they want to do, but even Darth Vadar showed us his face eventually. Kagome Kagome has come from behind the computer screen to give us a face to (and explain) the screen names he has. Also, Washington, D.C. is planning poker "hot spots." Find out more in this edition of the Nightly Turbo.
In Case You Missed It
Ever sit down at the poker table and think, "How much should I buy in for?" Full Tilt Poker Red Pro Steve Zolotow is going to answer that question in our latest strategy piece, Buy-In Tips with Steve Zolotow.
The PokerStars.net Latin American Poker Tour kicked off its latest stop in Lima, Peru, Thursday, and our very own Lynn Gilmartin is south of the equator covering the event.If you didn't get a chance to go, check out the latest Around the World with Lynn, for a look at what you're missing.
Erik Seidel had the opportunity to notch another win in his already stellar 2011 on Wednesday night. Did he do it, or did someone else take the top prize at the World Poker Tour Hollywood Poker Open?
Dwyte Pilgrim made his name on the World Series of Poker Circuit. Is Kyle Cartwright's recent success a changing of the guard? Check out Kyle Cartwright: Poster Boy for the WSOP-Circuit to find out.
What's in a Name
You've read all about Kagome Kagome (or before the screen name change, IHateJuice) in the Online Railbird Report, but you probably didn't know who the online high-stakes poker player was. Well, now it's time to put a face to the name(s).
In a video interview on PokerStatic, Hasu (as he wanted to be called, so as not to reveal his real name), discussed the controversy surrounding his first screen name, IHateJuice, being asked by Full Tilt Poker to change it, and coming up with his other screen name and the story behind it.
Poker Hot Spots
Last week, the time frame for Congress to raise objections to legislation regarding online poker in Washington, D.C., expired, leading D.C. officials to start planning their online poker push.
According to The Washington Post, District officials are planning to set up online poker "hot spots" in hotels, bars, and other venues. The "hot spots" would be set up throughout the city by September 1, and by the end of the year, it might even be possible for residents of the District to be able to play poker online in their homes.
"We are trying to do as much innovative stuff as possible to increase revenue," Michael Brown, the D.C. Council Member who proposed the plan said. "We have competition around the region on gaming, so we had to do something. Also, the online, offshore poker companies are already here."
If you'd like to find out more, you can head on over to WashingtonPost.com.
Loveman Talks Online Poker
CEO of Caesars Entertainment, Gary Loveman, appeared on CNBC Wednesday to discuss the recent online gambling legislation that could regulate Internet poker in Nevada.
"We don't think it provides any sort of risk of cannibalization at all. It's a completely different business," he said. "We own the World Series of Poker, which is the dominate poker franchise and playing poker at home online is a completely different experience then coming to one of ours full service resort facilities."
He said that the company wants online poker to be legalized, but more so on the federal level than the state level.
"If Internet poker were to be made available to Americans that would be I think a very appealing event for our company," Loveman said.
If you want to check out his appearance, you can at CNBC.com.
Get Your Read On
We know you're all gearing up for the 2011 World Series of Poker (we have been for quite some time now), and it will be here before you know it. If you're one of those players who likes to thumb through magazines while you wait for a seat in a cash game (because we all know how juicy those are during the summer at the Rio), or when that donkey is taking forever to fold his hand to an all-in, you'll be happy to know that Poker Pro Magazine will be available at the WSOP for the entire six-week run.
"We have always spent more money on product than promotion," VP of Marketing Will Jordan said. "But this year, we're going all out to show off the new Poker Pro. Poker Pro has more pages than any other poker publication, and every poker player can benefit from the information we publish. We expect Poker Pro readers to win big this year."
Poker Pro editor-in-chief John Wenzel said, "We plan to make Poker Pro available free of charge to every player at the World Series. These are the best players in the world and this is a chance to show them what we've got."

Check out the press release on BusinessWire.com for more.
Hola Peru!
The PokerStars.net Latin America Poker Tour Lima kicked off Thursday in Lima, Peru, and we're proud to introduce new PokerNews hostess Nicki Pickering to the team. Want to know what you're missing in Peru? Check out the video below for Nicki's tour.
Be sure to follow us on Twitter, and while you're at it, like us on Facebook.
Just a $20 deposit is required to play in eight Bodog $100k Guarantee Satellites. We have 80 tickets worth $162 each up for grabs.