The Weekly Turbo: SCOOP Schedule Changed, Jamie Gold Gets Sponsored, and More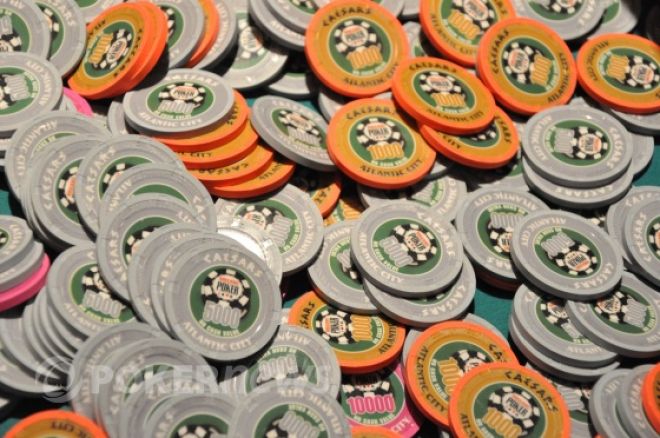 On Sundays, we usually like to kick back and relish the last weekend day before the work day begins, and that's just what we expect you to do, too. In case you missed any of the news this week, don't worry. We've got you covered. The PokerStars SCOOP schedule changed a bit, so we'll tell you about that, Jamie Gold's new sponsor, and more.
PokerStars SCOOP Changes
The PokerStars Spring Championship of Online Poker kicks off on May 8. We've been telling you about the event for the last few weeks, but for those of you who will be able to partake in the SCOOP madness, you should know that the times have changed. All the events have been moved up three hours - so don't be late. Also, note that guarantees have changed. Initially, the total guaranteed across all 38 SCOOP events was $45 million. That number has dropped to $25 million. (We'd like to thank our numbers expert extraordinaire Mickey Doft for his computational skills.)
Also, PokerStars has launched the Daily Bigs for those of you who need a big tournament fix on a daily basis. The tournaments run from 1800 - 2100 CET (1200 EDT).
For more on those tournaments, check out the PokerStars Blog.
Solid Gold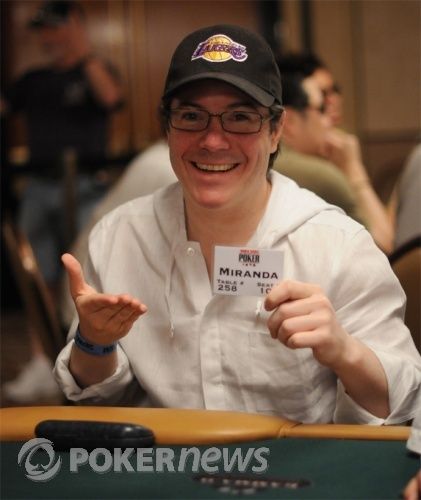 It was announced Monday that 2006 World Series of Poker winner Jamie Gold has signed a multi-year deal with the Poker Pros Network.
"I have finally found a site I trust that accepts and supports both international and U.S. players," Gold said. "It has been years since I have been confident enough to play online and I'm very excited to finally have a home. I love the competition, from the smallest one dollar game to the highest stakes games, and welcome each and every poker player to the safest and most secure site — PPNpoker.com."
Gold joins TJ Cloutier, Young Phan, Kevin Vandersmissen, Josh Brikis, and others as part of the PPN team.
"We've been careful and patient in waiting for the right person to captain our team of professional poker players. Now that our leader is on board we are strategically planning the next group of professionals that will include high profile celebrity friends of Gold. I believe we have an elite group of Pros that will attract players for every corner of the globe," PPN Poker CEO Chuck Kidd said.
For more, check out the press release.
Steve Wynn Responds
Following the recent indictments in the online poker world, there have been a few changes in the live poker world. Both the Wynn and Station Casinos have since terminated their agreements with PokerStars and Full Tilt Poker, respectively, but does this mean they're done with online poker?
On Tuesday, Yahoo! Finance reported Steve Wynn's answer to the question, "Is there any interest at Wynn in moving toward Internet gambling?" Wynn had the following response.
"We've been approached over the past several years by most of the Internet players who wanted to combine with us and take advantage of our brand, and we finally became convinced, sort of hesitantly, about PokerStars, because there didn't seem to be any interest in the government to enforce restrictions on the game of poker."
"Based upon that, we made a very tentative, conditional deal that said if the United States government makes poker legal and provides that anybody who's been dealing poker recently is acceptable — and then if that legislation passes in Washington — and then if you can get approved by Nevada or Jersey or whoever's the licensing authority, then we'll go into business and split it with you 50-50 and we'll put our name on it."
"This reminds me of the Volstead Act during prohibition. It said you can't drink beer. Well, people drank beer anyway. And poker's about as American as apple pie....The situation cries for regulation so that states can get money at a time when they need money and the federal government can get some money at a time when it could use the money. It seems like an intelligent thing to sit down and regulate."
Read the full article here.
Poker Pays Big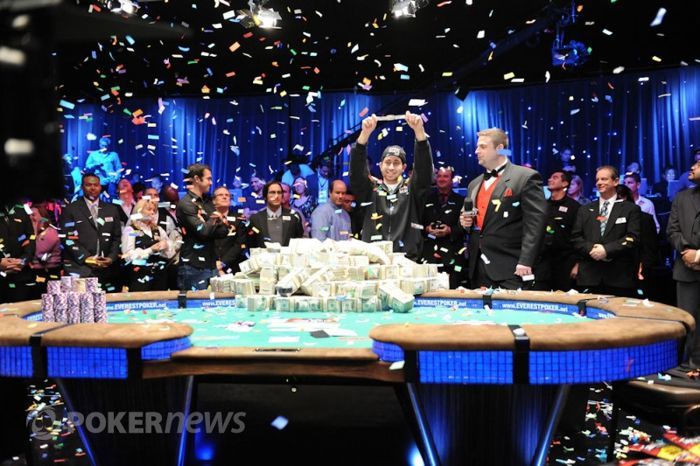 ESPN The Magazine's John Mastroberardino reported who the best-paid athletes were in 30 sports from the most recent season or calendar year for each. Alex Rodriquez and Manny Pacquiao topped the chart, earning an eye-popping $32 million in their most recent season or calendar year.
What does this have to do with poker? Well, 2010 World Series of Poker Main Event champion Jonathan Duhamel is the best-paid poker player and ranks 11th on the list, earning $9,443,519 in land-based tournaments from April 4, 2010, to April 3, 2011. Some of the other stars to rank ahead of Duhamel are Kobe Bryant, Peyton Manning and Rafael Nadal, which is quite the company.
Head to ESPN to read the full article.
The Fate of Your Favorite Shows
With the fallout from Black Friday, the fate of your favorite poker shows have been in the balance. While some have been taken off the air, others have a light schedule You've already heard that the NAPT was taken off the air, as well as the WSOP (except for the 2011 WSOP).
High Stakes Poker
According to BuzzerBlog.com, GSN has made a decision on the fate of High Stakes Poker. Beginning this weekend, GSN will be cutting back its poker programming to one night a week, meaning that High Stakes Poker will only air on Saturdays.
"As a result of the indictments and by mutual agreement, PokerStars.net and Full Tilt Poker.net have withdrawn their presenting sponsorships, brand integrations and ads from GSN's poker programming. Beginning this weekend (April 23-24) our poker schedule will incorporate those and other changes, and we will evaluate additional adjustments to our schedule as warranted," a GSN spokesperson said.
PokerStars.net Big Game
According to a source close to the show, PokerNews can confirm that the new episodes of the PokerStars.net Big Game that were filmed recently will not air on television in the U.S. They will, however, run internationally and will be available on PokerStars.tv.
World Team Poker Postponed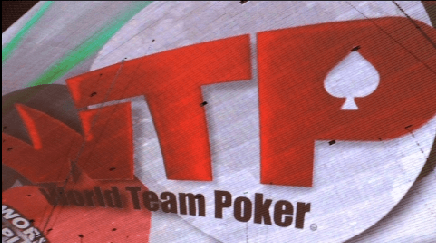 The World Team Poker Championship Event was supposed to be held at the South Point Hotel and Casino May 24-26. Not anymore.
"The recent developments in online poker has had a rippling effect throughout the poker industry," Michael A. Christian, CEO of World Team Poker said. "World Team Poker has decided that it is in the players and World Team Poker's best interest to postpone the event until the end of the summer. This should allow the current situation with online poker to settle down and resolve itself."
The event will be rescheduled for this summer, and once WTP officials release the new event dates, we'll be sure to let you all know.
Violating Global Trade Law?
According to officials in Antigua and Barbuda, the U.S. violated global trade laws by shutting down Internet gambling sites, so they are contemplating taking action in the World Trade Organization.
"I don't think there's another country in the world that puts people in jail for engaging in trade that's lawful under international law," the Caribbean government's legal adviser Mark Mendel said. "It's as if Antigua would put Americans in jail for selling pineapples."
Antigua and Barbuda have waged a war against the U.S. over its attack on offshore betting sites. Harold Lovell, Antigua's finance minister believes that Friday's indictment was an "illegal attempt to squelch competition."
Antigua's government officials will meet soon to discuss whether to pursue this issue with the WTO to seek sanctions against the U.S.
Reuters.com has more.

Be sure to follow us on Twitter for up-to-the-minute news.