Inside Gaming: More Lawsuits for Sands, New Hope for a Catskills Casino, and More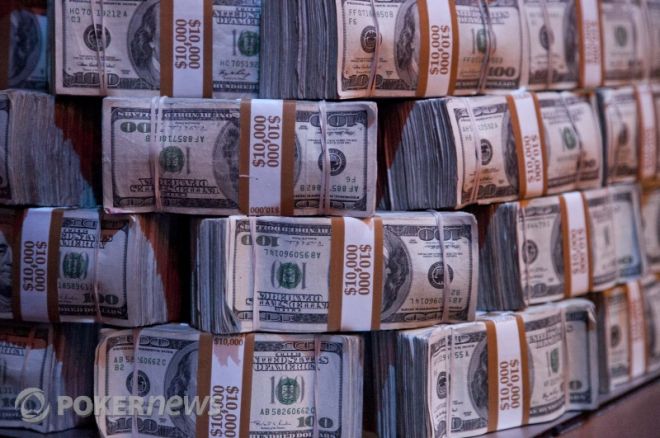 This week Inside Gaming brings you stories from the court room and the capitol, as well as the boardroom.
Sands Defamation Suit Dismissed as Wrongful Firing Suit Continues and New Complaints Surface
A state judge dismissed ex-Sands China Ltd. CEO Steven Jacobs' defamation claim against Las Vegas Sands Corp. and CEO Sheldon Adelson but refused to throw out Jacobs' breach-of-contract claims during a hearing last week. Jacobs first sued Las Vegas Sands and Sands China for wrongful firing after he was dismissed as CEO of Sands China in July 2010. Jacobs added a defamation count to the suit in March after Adelson told The Wall Street Journal that Jacobs was lying and had been fired for cause.
Clark County District Court Judge Elizabeth Gonzalez ruled that Adelson was protected by litigation privilege when he discussed the reasons for Jacobs' termination. Attorneys for Jacobs said they will appeal the ruling to the Nevada Supreme Court.
In addition to fighting Jacobs' wrongful firing and breach-of-contract claims, the Sands now has two new lawsuits on its hands. Nine executive security officers and a driver for Adelson filed suit last week claiming the Sands violated overtime law, among other things. The suit, filed by the same law firm that is handling the Jacobs case, alleges that the Sands violated the federal Fair Labor Standards Act by "knowingly and willfully fail[ing] to pay the lawfully compelled legal overtime rate." The suit also claims that several plaintiffs were wrongfully fired after complaining about the unpaid overtime and other violations and seeks compensatory and punitive damages. A separate lawsuit focuses on the personal abuse one plaintiff claims to have suffered while working for Adelson. PSA: If you're looking for a touchy-feely work environment, the Sands may not be for you.
Read the latest update in the Jacobs lawsuit drama at VegasInc.com, and get the details on the newest suits here.
Removal of Federal Indian Casino Regulation Could Lead to Catskills Casino
Lately the federal government has been busy ruining the lives of online poker players, but Washington took a break from its anti-poker activities to change a rule that could result in new (taxable) brick-and-mortar casinos. The Obama administration announced early this week that it is rescinding a rule that prevented Indian tribes from building casinos long distances from their reservations. The rule reversal means the Catskills can revisit the gaming issue.
The "commutability rule" was created in 2008 by Interior Secretary Dirk Kempthorne in order to squash plans for two Indian casinos in New York's Catskills. Kempthorne rejected applications from the St. Regis Mohawks of northern New York and the Stockbridge Munsee of Wisconsin, saying the "remote" locations of the casinos could negatively impact the tribes if residents left tribal land to seek casino jobs.
Assistant Secretary for Indian Affairs Larry Echo Hawk announced the removal of the "commutability rule" at the National Congress of American Indians in Milwaukee. "The 2008 guidance memorandum was unnecessary and was issued without the benefit of tribal consultation," he said. "We will proceed to process off-reservation gaming applications in a transparent manner, consistent with existing law."
New York Sen. Charles Schumer said in a statement, "Today's announcement cracks open a previously locked door and presents a renewed opportunity to pursue a Catskills casino."
Read more about the policy change in the Las Vegas Review-Journal.
William Hill CEO Gets Big Non-Retirement Gift
Thinking about retiring? If you're a successful CEO, you might want to mention that to your company's board of directors. You never know what they'll give you to reconsider. Ralph Topping, CEO of British bookmaking giant William Hill, hinted that he might retire this year. To change the 59-year-old's mind and get him to agree to stay until 2013, the board gave Topping £1.2 million in bonus shares and an 11 percent salary increase.
Investors are likely to be mighty unhappy about the board's generous approach to sweet-talking. Five weeks ago, shareholders expressed their anger over the 56 percent increase in Topping's pay between 2009 and 2010, when he was given a total of £1.65 million in compensation. Topping's new offer gives him a higher base salary than the CEOs of Betfair and Ladbrokes and puts him on par with the CEO of Paddy Power.
William Hill Chairman Gareth Davis ignored the investors' lack of support for Topping's previous compensation, instead saying that, "The recent annual general meeting highlighted the fact that investors are keen to ensure the William Hill business is well led." Topping worked his way though the ranks at William Hill and has been with the company since 1970. He took over the executive spot in February 2008 after the board gave up on their exhaustive search for a replacement CEO from outside the company.
One gaming analyst told The Guardian, "He's doing a great job overall … but, yes, I'm sure the next annual meeting will be interesting."
Follow us on Twitter for up-to-the-minute news.