Packing Up to Play Poker: Playa del Carmen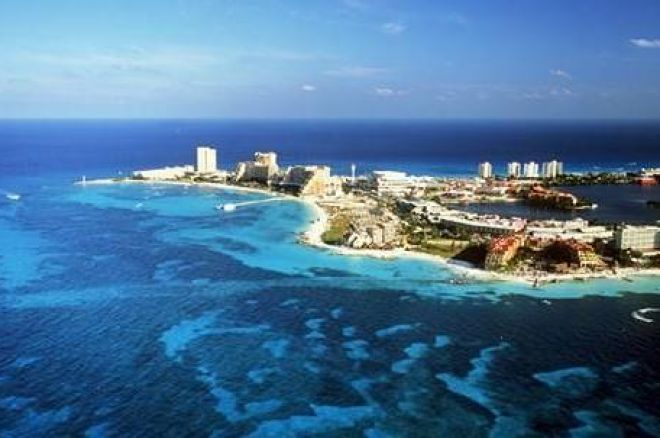 One of the many consequences of Black Friday was that hundreds, if not thousands, of poker players were left without a job. As such, many have chosen the drastic measure of relocating to a different country to pursue a livelihood. Over the past couple of months, PokerNews has taken a look at some of the more popular destinations that have attracted players, including Malta, London, Tijuana, Vancouver, and Toronto.
This week, we turn our attention south of the border to Playa del Carmen, Mexico. Known for its superb beaches, Playa del Carman is the third largest city in the Quintana Roo state after Cancun and Chetumal. A popular tourist destination, Playa's close proximity to the United States has proven popular with poker players. In this edition of Packing Up to Play Poker, we take an in-depth look at Playa del Carmen, with a little help from two pros who now call the seaside city home — Jonathan Aguiar and Shaun Deeb.
Quick Overview
Population as of 2010: 149,923
Time Zone: CST (UTC-6)
Incorporated: 1937
Weather: Averages between 68 °F to 88 °F
Language: Spanish
Currency: Mexican Peso
Website: Solidaridad.gob.mx
Why Playa?
Deciding to leave your native land for another country is a big resolution. Once that decision has been made, choosing the right location can be just as daunting.
"It was between Canada, Mexico, and Europe," Aguiar explained. "I didn't know a whole lot of people in Europe and Canada is cold. JC Alvarado was already living in Playa and a few others had already decided to join him. Based on his recommendation that it was one of the coolest cities on earth, I booked a flight down there after the WSOP and hopped into an apartment with Kevin "bearsfan775" Schulz who was already down there searching for a place."
It's been seven months since Black Friday, and plenty of players have relocated throughout the world; as such, these pioneers have established a network, if you will; one driven by word of mouth. "JC Alvarado and Jon Aguiar told me great things about the city, plus Hurricane Irene made me avoid the Bahamas the week before WCOOP," explained Deeb. He went on to point out some of the other benefits of Playa: "Friendly culture, a few late night options, and you can get by just speaking English."
Finding a Place to Stay
Once you've decided to move to Playa, your biggest concern will no doubt be finding a place to live. In past Packing Up to Play pieces, we've discussed numerous tactics that players have employed in finding a new place, including scouring poker forums, searching online, walking about town, and shacking up with friends.
While Deeb didn't shack up with a friend, he followed his friend's example: "I ended up picking the same place JC was staying at. For first few days I was down there, I loved my unit so much I found one to rent in the same complex with almost the same layout as my original one."
Aguiar took a different approach and found a real estate agent in Playa: "There are lots of awesome agents in Playa well-versed in finding locations for expats to live. We found one that showed us a variety of units in our price range on or near the beach."
Getting Around
One of the best features about Playa del Carmen is that it is pedestrian-friendly, meaning that you can walk pretty much everywhere. "There isn't a whole lot to Playa, you can walk everywhere is a reasonable amount of time," Aguiar expounded. "We all live on the northern edge of the city on the beach, in a recently built up area with many of Playa's best restaurants, beach clubs, and nicest apartments. The food is amazing, the beaches are immaculate, and the water is crystal clear and comfortable all year long."
If walking isn't your preferred method of getting around, there are plenty of bike and car rental shops. Taking taxis is also a viable option, with rates running between $1.50 to $5. If you're looking to take a day trip, your best option would likely be one of the scheduled bus services from the Playa bus station at the south end of 5ta Avenida and Avenida Juarez. These buses can take you pretty much anywhere, including Cancun for just $12. Finally, if you're looking to get to Cozumel, known for world-class diving, then you'll want to hit up the ferry terminal, which is located near the bus station.
Visa Issues
Like Canada, you shouldn't have a problem obtaining a visa if you plan on living in Playa only part of the year. As Deeb put it: "You get one once you enter the country for 180 days." That means you can live in Playa for up to six months with no problems, not a bad deal for poker players who'll be visiting home often or traveling the circuit.
"Relocating to Playa was really no different than moving anywhere in the U.S.," Aguiar stated. "I hear Canada can be a bit of a pain with some things, but Mexico is quite happy to let you in to stay for up to six months. Visa's aren't necessary if you will be in Mexico less than six months a year, if you're going to be there more than six months a year, you can get an FM3 visa easily."
For more Visa information, including acquiring a FM3, visit Mexico Visa HQ.
Beware!
Like any city, there are certain concerns you'll want to be aware of. "There are definitely some issues with living in Mexico," Aguiar explained, "Like having to deal with getting bottled water and the rare case of Montezuma's revenge. It helps to know a little bit of Spanish in Playa, but it's a vacation town, so you can generally get by being a complete gringo. Most of the negatives one would associate with moving to Mexico aren't nearly as bad as they're made out to be, though; most people who visit the city say 'Wow, I wish I could live here!' and you can!"
Indeed, when it comes to safety and security, Playa fits the bill. When asked about the dangers of Playa, Deeb simply responded: "Can't think of too many, besides the occasional person who tries to overcharge a tourist!"
How's the Internet?
If you're moving to play online poker, having a reliable and secure Internet connection will be one of your top priorities. Access in Mexico is spotty, but as long as you prepare you should be fine. "That was the toughest part," Deeb said, "Still not amazing, but I have condo connection, private connection, and a backup air card connection."
Likewise, Aguiar doesn't rely on a single connection: "Our building came with reliable Internet, thankfully. It can be a bit of a pain to get Internet set up from what is essentially a monopoly on home cable Internet, but once it's set up it is fairly comparable to low-end cable Internet in most American cities. Thankfully, Telcel sells pay-as-you-go USB wireless cards that are very fast and reliable for around $30 per month providing a reliable backup."
Sites to See and Places to Go
Having never been to Playa, we decided to ask Deeb and Aguiar what they recommend for entertainment in the city. "A lot of things I haven't done yet," Deeb admits, "But great beach great weather a lot of good water activities we will probably do once we are all in town again."
Like his friend, Aguiar hasn't much time to explore the area, but that doesn't mean he doesn't want to. "Unfortunately we haven't been able to find time to book expeditions into the most amazing parts of the area, which is fresh-water cave (Cenote) diving and reef diving off of Cozumel, we're also very close to the Mayan temples at Tulum and Chichen Itza. We spend most of our time with our feet in the sand drinking cheladas and eating tuna tacos."
Aguiar added: "There's always something to do, and to eat even late at night, and in Mexico the types of services poker players relish like maids and laundry service come cheap. And when I get tired of the lifestyle, I'm a direct flight from any number of places in the U.S. and on my way to a live tournament in LA, Vegas, or Miami."
Essortment.com put together a list of the Top Ten Things to Do in Playa del Carmen. We can't say we disagree with their recommendations:
Enjoy the Beach
Go Diving or Snorkeling
Go Shopping
Eat & Drink
Go Boating
Go Fishing
Go Horseback Riding
Visit Xcaret
Take a Yoga Class
Enjoy the Nightlife
Nightlife
Like nearby Cancun, the nightlife in Playa is sure to impress. "Very long, very cheap, and very likely to get blackout," Deeb said with a smile, no doubt in reference to the numerous bars and clubs located throughout Playa. In fact, there are two main streets you'll want to seek out in Playa: 8th Street and 12th Street. The former generally attracts locals and backpackers to bars like Los Secretos and Red Bar, while the latter is more touristy with establishments like Blue Parrot, Coco Maya, and Om.
"The real party atmosphere is the beach clubs where you can kick back and relax and listen to some live music," suggested Aguiar. Sounds like the life to us.
Stay up to date on all the latest news by following us on Twitter and liking us on Facebook.
Photo courtesy of Best-Beaches.com
Executive Editor US, PokerNews Podcast co-host & 2013 WSOP Bracelet Winner.