Where Are They Now: 2006 Aussie Millions Champion Lee Nelson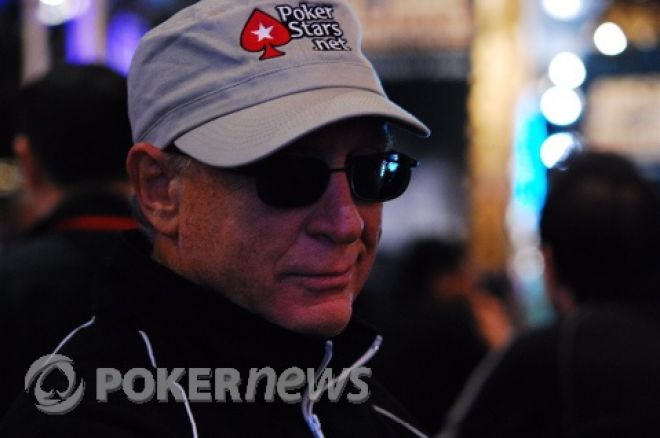 In 2005, an unknown poker player, Joe Hachem, won the World Series of Poker Main Event and changed the course of poker in his native Australia forever. Although 2003 saw Chris Moneymaker's run spark the poker boom in the United States, 2005 was the year poker reached a fever-pitch in the land Down Under. Nowhere was this fever more apparent than at the Crown Casino in Melbourne during the 2006 Aussie Millions Poker Championship.
That year saw a spike in attendance across the board, including the Main Event, which went from 263 players the previous year to 418. In 2006, the Aussie Millions also began attracting the game's top pros, including Daniel Negreanu, Barry Greenstein, John Juanda, David Williams and Antonio Esfandiari. While none of those players managed to make the final table, four players from the U.S. did: Kenna James (9th), Jeff Sealey (5th), Shannon Shorr (4th), and Robert Neary (2nd).
Unfortunately for these pros, the day belonged to Lee Nelson, who conquered the field and took home the AUD$1,295,800 first-place prize, the largest score in tournament poker outside the U.S. until that point.
Nelson returns to the Aussie Millions each year and will be in attendance to celebrate the 10th Anniversary in the Tournament of Champions. PokerNews caught up with Nelson from his home in New Zealand to find out what he's been up to since his big win.
Are you looking forward to the special 10th Anniversary Tournament of Champions where you will compete to win a lifetime of buy-ins to the Aussie Millions Main Event?
I told Crown that they should really see to it that I win because it will save them a lot of money [laughs]. Seriously, I'm very much looking forward to this tournament because it should be a really good event and it's basically a one-table sit-and-go for a lifetime of entries into the Aussie Millions.
Have you been back to the Aussie Millions every year since your victory in 2006?
I have.
What is it about the Aussie Millions that is so appealing?
For one thing, I do really well there. I think I've made more final tables at the Aussie Millions than anyone, anywhere. I think at last count it was something like 14 final tables. That's not all Main Events, that is [also preliminary events] at the Aussie Millions. I've always had really good tournaments every year, and I love the environment, I love Crown, and I think the poker room at Crown is incredibly well run.
The Aussie Millions is one of the best run tournaments in the world. The dealers are very confident, the structure is excellent, it's an excellent event, and it happens to be in my backyard, kind of like home turf almost.
That's because you're from New Zealand, correct?
That's right, just about three hours away by plane. I have a retreat here that I run now. It's a wellness retreat right on the water in Nelson, New Zealand. It was called Nelson before I moved here, too. Just a coincidence.
* Nelson's retreat, Split Apple, is just a few minutes from the South Island's Abel Tasman National Park. You can learn more on Split Apple by visiting their website.
Obviously there is the retreat that you're running, but what else have you been up to since your big win?
Actually, the win in 2006 was the capital that I needed to do the wellness retreat. I needed a lot more than that, but that was really the deciding factor that allowed me to build it. The wellness retreat is really quite an exceptional thing. It is recognized by Tatler's Spa Guide magazine as one of the top 500 spas in the world . . . we have lots of celebrities that come and stay here, things like that, so it's really quite a top-of-the-market facility.
My background before poker was nutritional medicine, so I've been able to utilize all of that knowledge here at the retreat. It's very rewarding for me and I wouldn't have been able to do all this without winning the Aussie Millions. That was really a very significant event.
How did you come to play in the Aussie Millions in 2006? Did you buy in? Did you satellite in?
No, I bought in. The year before, in 2005, I won the Party Poker World Open and I won the St. Maarten's event in December of 2004, so I won a couple of major events prior to the Aussie Millions Main Event. I think even before the Main Event I had quite a few cashes and final tables that year, so I didn't play in any satellites, I just bought in.
How big of a role does poker play in your life these days?
Poker has always been a serious hobby for me. It's been a hobby my whole life since I was a kid all the way through college and medical school. It's pretty much remained a hobby for tournament poker. This year I played in three tournaments including the Victoria Championship Main Event, which I was fortunate enough to win, and then I played in Macau, and one other event, so three events since the 2011 Aussie Millions. Because of the wellness retreat, I'm basically 95 percent busy with it, but the other 5 percent I pursue poker as a hobby.
In addition to your accomplishments on the felt, you're also quite the accomplished author, having co-authored a few books. What was it like tackling a poker book?
The first book that I co-authored was with Blair Rodman called Kill Phil, and that was just an observation that Blair and I made that by using the all-in bet effectively at the right time, it pretty much levels the playing field against really good players when you really have no chance of beating them if you're playing small ball. That's what Kill Phil is about.
After Kill Phil, I got together with Tysen Streib, who does a lot of math modeling in poker, and also Kim Lee, who is actually a professor of mathematics. The three of us wrote Kill Everyone, which is quite the detailed book about tournament poker. It's at a very different level than Kill Phil, which is the introductory book. Kill Everyone is really designed for intermediate and advanced players. It included a lot of math, for example how to play the bubble in tournaments, tournament odds versus the pot odds, things like that.
Then Betrand "ElkY" Grospellier read Kill Everyone and liked it, and he wanted to do the French edition of that and comment on it, so he did that and that came out in French. The revised edition of Kill Everyone also has ElkY's comments . . . He didn't always agree with everything. He agreed with most things, but when he didn't agree, he said why. I think his comments added a lot to the book.
From there, ElkY and I got together and worked on a new book, The Raiser's Edge, which is basically a book on the current trends in tournament poker which would include loose-aggressive play, how to apply those principles, and how to play against them.
Will you be bringing your lucky Hawaiian shirt to the Aussie Millions this year?
Always. It's the only thing I wear at final tables.
Can you tell everyone the story behind that shirt?
The story behind that was when I was in St. Maarten in December of 2004, I ran out of clean shirts basically. There was no time to get a shirt to the laundry and back in time for the tournament, so I went to the hotel shop and all they had was a Hawaiian shirt. It was very loud, something I would have never bought, but I needed a shirt and that's all there was, so I bought that shirt. I wore it to the final table of the St. Maarteen's tournament and I won it.
Having won that, when I played in the Party Poker World Open, I said I think I'll put this shirt on just for kicks, it's so outlandish and loud, maybe it'll put the other players off. I played that tournament and I won that. When I got to the final table of the Aussie Millions, there wasn't any other shirt I was going to wear except for that one. I knocked out every other player at the 2006 Aussie Millions final table wearing it. After those three events, I said that's it, I'm wearing this from now on, and that's the only shirt I wear at final tables. But I have to get to the final table first.
What about the Tournament of Champions, because that's technically a final table?
Now that's a good idea. You're right, that is a final table. I think I should wear it there. Now that you mention it, I will wear it in the Tournament of Champions. I'll attribute it to you.
The PokerNews Live Reporting Team will be on hand at the Crown Casino in Melbourne for the next two weeks bringing you all the action from the 2012 Aussie Millions, so be sure to visit our live blog for all the action from the land down under!
Stay up to date on all the latest news by following us on Twitter and liking us on Facebook.
Executive Editor US, PokerNews Podcast co-host & 2013 WSOP Bracelet Winner.