The Nightly Turbo: Viktor Blom Won't Defend PCA Title, Romanello's Innovative Poker Game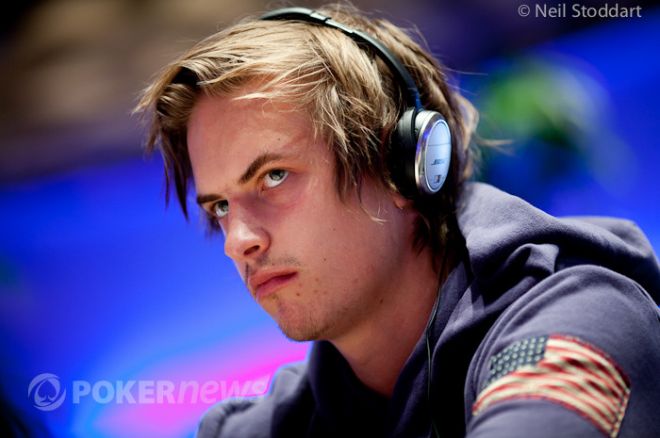 The 10th edition of the PokerStars Caribbean Adventure begins Saturday. Which champion from 2012 won't be defending his title? We'll bring you that story, plus an innovative poker format created by Roberto Romanello, in this edition of the Nightly Turbo.
In Case You Missed It:
How was the high-stakes action at the online tables at the end of 2012? Read the Online Railbird Report to find out the year's biggest winners and losers.
Fresh off its partnership with PokerNews, the Mid-States Poker Tour will kick off Season 4 at Running Aces Harness Park in Minnesota next month. Take a look at the full MSPT schedule here at PokerNews.com.
We all know what poker players do on the felt, but what about in "normal" life? In the latest from the Off the Felt series, we talk to Andy Frankenberger about his hidden talents, John Cusack, and more.
It's Friday, which means we're only one day away from the NFL's Wildcard Weekend. Rich Ryan offers his picks for each game in the Pigskin Diaries.
Romanello's Multi-Prize Pool Poker
Poker pro Roberto Romanello has created a new poker tournament variation set to debut Jan. 10 at the Dusk Till Dawn poker club in Nottingham, United Kingdom.
Romanello has trademarked Multi-Prize Pool (MPP) poker, a format with three buy-in levels and three separate prize pools, allowing low-stakes players to compete with the higher-stakes pros, and vice versa.
As explained by U.K. PokerNews editor Matthew Pitt, "Each MPP tournament offers three buy-in levels, which creates three prize pools. If the buy-ins were £25/£50/£100, players could choose to buy into Prize Pool 1, Prize Pool 2, or Prize Pool 3. In this example, Prize Pool 1 is the default prize pool, and the first £25 from any buy-in goes into this prize pool. Any player buying into Prize Pool 2 (£50) will first have £25 invested in Prize Pool 1 and £25 invested in Prize Pool 2. Finally, any player buying into Prize Pool 3 will have £25 invested in the first prize pool, £25 in the second prize pool, and £50 invested in Prize Pool 3."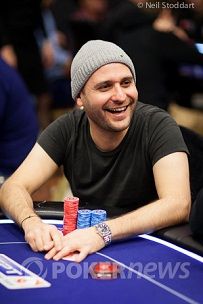 The tournament structure would remain the same, with each player starting with the same number of chips. The only difference is the payout structure. A player invested in Prize Pool 1 could only win money from that pool. A player who bought in to Prize Pool 2 could win money from both Prize Pool 1 and Prize Pool 2. A player who bought into Prize Pool 3 could win money from all three prize pools.
"I came up with the idea of MPP three years ago," Romanello told U.K. PokerNews. "But I didn't know how to develop it from an idea into an actual product. I approached Rob Yong and Simon Trumper (live tournament manager) because of their success with Dusk Till Dawn and I am delighted that I did and that they are both on board. Rob's expertise and guidance has turned my idea into a reality. Simon is working tirelessly to get the necessary software up and running and his talents in the live poker world are second to none. I honestly do not know where my idea would be without these two and I am so grateful for their continued help."
Both recreational players and pros can benefit from this new concept because it would attract more of the everyday player, allowing for a softer field while allowing that same player the opportunity to sit aside his poker heroes. MPP tournaments would also have an increased guarantee benefiting those who can afford the higher buy-ins.
Romanello will have a soft launch for his idea Jan. 10. The tournament will feature three prize pools of £25, £50 and £100. You can expect a full report of how this event panned out as our own Matthew Pitt will be competing in all three prize pools.
Read more about Romanello's concept at U.K. PokerNews.
Blom Skips PCA
We're one day away from the start of the 2013 PokerStars Caribbean Adventure. Most of the PokerNews live reporting team is already in the Bahamas ready to bring you all of the action from the $10,000 Main Event, the $25,000 High Roller, and the $100,000 Super High Roller, which kicks off tomorrow.
Among the players already committed to play in Saturday's six-figure buy-in event are Phil Hellmuth, Daniel Negreanu, Jonathan Duhamel, Eugene Katchalov, Jason Mercier, Scott Seiver, and Ike Haxton. We also saw Antonio Esfandiari, Erik Seidel and Mike "Timex" McDonald arrive in the Bahamas on Thursday, but none are officially confirmed for the event.
One player not making the trip to the PCA this month is Viktor "Isildur1" Blom. Last year, Blom picked up $1,254,400 and a Shamballa Jewels bracelet for besting 32 entries in the $100,000 Super High Roller. However, according to a Full Tilt Poker representative, Blom will not attempt to defend that title this year. Instead, the Swede will be "laying low and playing online" until the NBC National Heads-Up Poker Championship later this month.
Team PokerNews is pumped and ready for the start of the PCA. Are you? Maybe this video provided by PokerStars will get your blood flowing:
Sebok's New Venture
Joe Sebok has been virtually absent from the poker circuit since being vilified by many in the poker community for his involvement with Ultimate Bet. Sebok, who compiled nearly $1.9 million in live tournament winnings since 2005, hasn't cashed in a tournament since June 2011. Once a popular and important figure at the tables and in poker media, Sebok had completely fallen off the map.
We learned this week that Sebok has put poker behind him and turned to other interests. According to the San Francisco Chronicle, Sebok recently moved to the Bay Area from Los Angeles and joined Vinify, a custom grape-crushing winery in Santa Rosa. During his time there, he participated in some grueling hard labor, including punch downs involving punching the top layer of grapes to the bottom of a fermenting bin and "pumpovers," the pumping of wine from one holding tank to another. His labor-intensive activities included a typical workday from 4 a.m. to 4 p.m. that led to his losing 17 pounds over a three-month harvest.
"I did typical cellar rat stuff," Sebok explained. "Basically, I came up here and got my ass kicked."
Now, the PokerRoad.com founder says he'll be looking for a marketing or social media job in the wine business. Sebok explains, "The game of poker is great and has been good to me over the years. But at the end of the day, if you're not doing other stuff, all you are doing is counting money."
The San Francisco Chronicle has more.
Denmark Extends Online Gaming Licenses
One year after issuing its first batch of online gambling licenses, the Danish Gambling Authority (DGA) issued four-year extensions to 25 operators this week. Among the operators receiving extensions were PokerStars, bwin.party, Betfair, Betsson, bet365, Sportingbet, Ladbrokes, and Unibet.
Denmark launched new regulatory framework on Jan. 1, 2012, at which point the DGA granted licenses to qualified applicants. Under the new regulatory guidelines, operators that didn't receive a license were ordered to cease operations. The DGA confirmed this week that a number of operators complied, but 20 illegal sites were blocked following the ruling of a Danish court in July.
"The scope of illegal websites in Denmark is estimated to be rather limited," said Tina R. Olsen, head of legal division at the Danish Gambling Authority. "The fact that 20 illegal websites have been blocked in 2012 illustrates that the Danish Gambling Authority performs its obligation to monitor the Danish gambling market in order to protect both consumers and the legal operators on the market."
Read more at iGamingBusiness.
Get all the latest PokerNews updates on your social media outlets. Follow us on Twitter and like us on Facebook today!