Top 10 Stories of 2012: #1, PokerStars Acquires Assets of Full Tilt Poker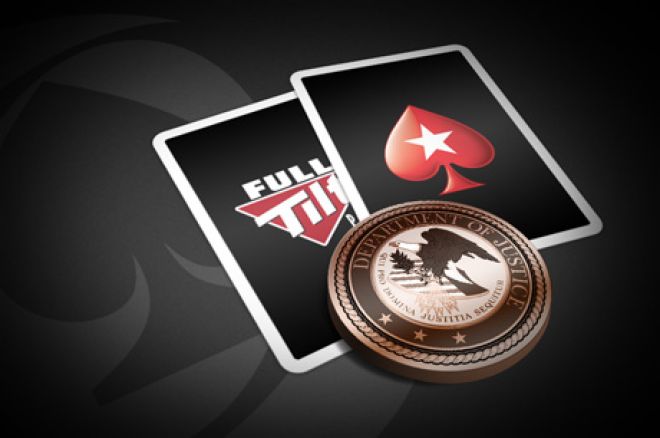 At this time last year, PokerNews' No. 1 story of 2011 was Black Friday. The events of that day — April 15, 2011 — forever changed online poker when the U.S. Department of Justice unsealed a complaint against the founders of Full Tilt Poker, PokerStars, and Absolute Poker, alleging bank fraud, money laundering, and illegal gambling.
Restraining orders were issued against more than 75 bank accounts used by the online poker companies and their payment processors and five Internet domain names used by the companies to host poker games were seized. Eleven men were indicted on charges centered around poker companies using fraudulent methods to trick U.S. banks into processing payments after the passage of Unlawful Internet Gambling Enforcement Act of 2006.
The events triggered utter chaos within the poker community. Players were locked out of their accounts. Sites were no longer available in the U.S., and the future of the game was left hanging in the balance.
It's only fitting that PokerNews' No. 1 story of 2012 highlights major news surrounding two of the three sites involved in the Black Friday events.
Entering April 2012, it appeared that a French investment firm, Groupe Bernard Tapie (GBT), was in line to acquire the assets of the defunct Full Tilt Poker, which was no longer operating after having its license revoked by the Alderney Gaming Commission. GBT signed an acquisition agreement with FTP in September 2011, and two months later the firm reached a preliminary agreement with the U.S. Department of Justice to acquire Full Tilt Poker's assets for $80 million.
The world waited anxiously while the complicated transaction dragged on for five months. Then, on April 24, 2012, GBT Managing Director Laurent Tapie revealed in a statement that negotiations to purchase Full Tilt Poker's assets from the DOJ had officially ended. According to Tapie, the purchase price, along with the substantial amount of cash needed to relaunch FTP, were "too substantial to overcome."
A deal that would have allowed for the repayment of players was dead. However, on the same day, rumors began circling to the effect that PokerStars, the world's leading online poker room, was in discussions with the DOJ about Full Tilt Poker's lingering assets. Those rumors were confirmed later that day by Head of Corporate Communications for PokerStars, Eric Hollreiser.
"We've had a lot of inquiries and there's lots of speculation on the forums, so I wanted to address the PokerStars chatter," Hollreiser said in a statement. "As you know, PokerStars is in settlement discussions with the U.S. Department of Justice. As such settlement discussions are always confidential, we are unable to comment on rumors. As soon as we have information to share publicly, we will do so."
On July 31, 2012, after months of negotiations, PokerStars completed a deal with the U.S. DOJ, allowing for repayment of all Full Tilt Poker customers. As part of the agreement, PokerStars forfeited $547 million to the U.S. government while admitting no wrongdoing in the U.S. The company also acquired the assets of its beleaguered former rival, Full Tilt Poker, and agreed to pay the outstanding balances to all non-U.S. FTP customers — an amount totaling $184 million — within 90 days.
PokerStars also announced that the agreement allowed the company to operate real-money online poker in the U.S. under both PokerStars and Full Tilt Poker brands once the activity is legalized at a state or federal level and PokerStars receives the proper licenses.
"We are delighted we have been able to put this matter behind us, and also secured our ability to operate in the United States of America whenever the regulations allow," said Mark Scheinberg, Chairman of the Board of PokerStars. "This outcome demonstrates our continuing global leadership of the online poker industry, and our commitment to working with governments and regulators to ensure the highest standards of protection for players."
PokerStars had saved the day, and the response from the community was overwhelming.
"I am really excited a deal is finally done to get the players paid first and foremost, and thankful that the guys at PokerStars did the right thing and stepped up to make this happen," Tony G told PokerNews after the deal was finalized. "It's great to put this terrible chapter to rest."
"It's a great day for the game," said poker pro Terrence Chan. "For me, I had a good amount of money tied up in (Full Tilt Poker), but not a life-changing amount. I know others did have amounts they desperately needed, though. It's great news all around and I would expect a small renaissance in the quality of online poker games and hopefully increased turnouts in some of the major live events too once money is refunded."
One of those players with life-changing money tied up on the site was poker pro Blair Hinkle of Kansas City. Two months before Black Friday, Hinkle chopped the Full Tilt Poker Online Poker Series (FTOPS) XIX Main Event for $1,162,950. But despite his best efforts, he was unable to withdraw a single penny from his account before the U.S. DOJ seized Full Tilt Poker on April 15, 2011. Money worth more than seven figures was frozen in his account with no indication he would ever see it again.
After more than a year of waiting, Hinkle and the rest of the poker world learned the good news that all Full Tilt Poker players would be repaid.
"I just wanted to give a big thanks to PokerStars for saving all of us who had money stuck on Full Tilt," Hinkle told PokerNews. "I tried my best not to let the rumors affect me one way or another. I did keep up with the news, but I didn't want it to take over my life. There were a few times where I thought I wouldn't see much, if any, of the money."
Hinkle still has yet to see any of his money, but the repayment of around $159 million to U.S. players is expected to begin this month. The process will be handled by a third-party claims administrator, which will be hired to obtain and evaluate information from claimants, and analyze information contained in user account records at Full Tilt Poker, before authorizing repayment of U.S. players.
While customers in the U.S. continue to wait for their funds, PokerStars has been busy rebuilding the reputation and player pool of its new sister site. Full Tilt Poker relaunched on Nov. 6, 2012, at which point most of the world regained access to their funds. Full Tilt introduced a flashy new team of pros that includes Gus Hansen, Tom Dwan and Viktor Blom, and the site restored the popular Full Tilt Online Poker Series and a number of exciting promotions. Within hours of its relaunch, Full Tilt Poker was once again the No. 2 real-money online poker room in the world.
Online poker has gone through the mill during the past 20 months. Although the industry was darkened by discouraging news in 2011, conditions seem to be improving now that money is finding its way back into players' hands. But this story is far from finished.
PokerNews Top 10 Stories of 2012:
#2, Phil Hellmuth Wins Two Bracelets, Including WSOPE Main Event
#3, Howard Lederer Breaks Year-Long Silence in The Lederer Files
#4, The Big One for One Drop
#5a, Greg Merson Wins the WSOP Main Event and POY Award
#5b, Dan Smith Dominates
#7, Greg Raymer Wins Four Heartland Poker Tour Titles
#8, Marvin Rettenmaier Wins Back-To-Back WPTs and Much More
#9, Baumann and Hille Bubble WSOP Main Event Final Table
#10, Phil Ivey Returns in a Big Way
Follow PokerNews on Twitter for up-to-the-minute news.