Husband and Wife Charged with Passing Counterfeit Chips at Maryland Live Casino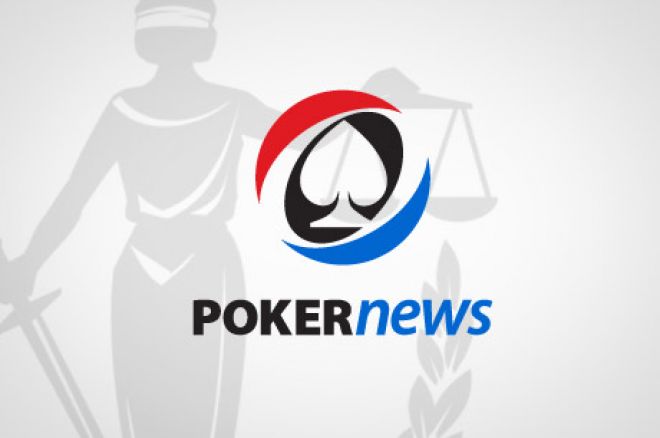 Counterfeit chips don't pay. That's a lesson a husband-and-wife couple learned this week after passing fake chips at Maryland Live! Casino.
According to a press release from the Maryland State Police, law enforcement were called to the Anne Arundel County casino on January 20 after it was discovered that four suspects had passed counterfeit $100 poker chips on two occasions.
A joint investigation between Maryland State Police, the Maryland Coordination and Analysis Center, Virginia State Police, and Homeland Security Investigations resulted in Vuong Q. Truong, 37, and his wife, Rosa A. Nguyen, 36, of Annadale, Virginia being charged with various counts of theft.
A search warrant served in Virginia on February 19 revealed that Nguyen has "allegedly purchased $150,000 worth of counterfeit casino chips via the Internet for $12,000. The chips were then altered to appear similar to Maryland Live! Casino chips."
It was also revealed that many of the chips had been discarded in nearby Lake Accotink. However, they floated allowing investigators to recover approximately $115,000 worth of fraudulent chips.
Nguyen was charged with one count of theft between $1,000 and $10,000, as well as two counts of conspiracy to commit theft between $1,000 and $10,000. Truong has been charged with one count of conspiracy to commit theft and four counts of committing a theft scheme. Both agreed to appear in court by signing criminal summonses — which are not an admission of guilt — issued by a court commissioner.
"We are working closely with State Police and will not be commenting on the specific details of the case, except to praise our internal Security and Surveillance, and the Police, for their swift action," Carmen Gonzales, Director of Communications at Maryland Live!, told PokerNews. "Our team's ability to immediately recognize the situation allowed us to provide time sensitive information to investigators that led to the speedy apprehension of the suspects without any financial impact to our operation. This result clearly demonstrates that the systems and training deployed at Maryland Live! Casino are highly effective and should serve as a deterrent to criminal behavior."
The latest counterfeit chip situation comes a month removed from the discovery of counterfeit chips in the Borgata Poker Open $2 Million Guarantee tournament, which was canceled with 27 players remaining and the unpaid prize pool frozen by the Division of Gaming Enforcement. Christian Lusardi, 42, was ultimately arrested in connection with that scheme after counterfeit chips were found in a clogged pipe in his room at nearby Harrah's.
Likewise, last October Navy Vice Adm. Tim Giardina, the No. 2 officer at the military command in charge of all U.S. nuclear war-fighting forces, was suspected of passing counterfeit chips at the Horseshoe Council Bluffs casino in Iowa.
The press release also stated that police are seeking charges against a boyfriend and girlfriend couple in an unrelated case of fraudulent chip use at Maryland Live! The two suspects, also from Northern Virginia, are believe to have altered $1 chips to make them appear as $100 chips from Maryland Live! Casino.
Get all the latest PokerNews updates on your social media outlets. Follow us on Twitter and find us on both Facebook and Google+!