Macau Breaks Monthly Revenue Record; Nevada Falls Again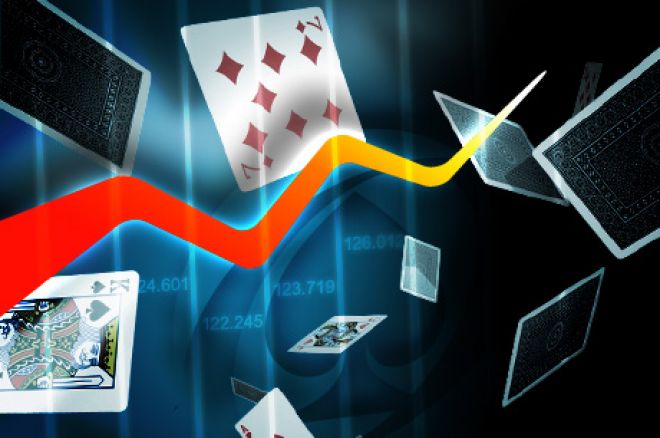 After posting the lowest casino revenue growth in 15 months in Jan., Macau stormed back in February, breaking a record for the most revenue in a single month. Nevada suffered yet another down month.
Thanks to the Chinese New Year, casino revenue in Macau rose to 38 billion patacas ($4.8 billion), exceeding the median estimate of 36 billion patacas from seven Bloomberg analysts. The previous record was 36.5 billion patacas ($4.57 billion), set in October of 2013.
The former Portuguese colony has a population of around 600,000, and more than 770,000 mainland Chinese visitors traveled to the gambling haven between Jan. 31 and Feb. 6 for the holiday. This is an increase of 23 percent from 2013, according to the Macau Government Tourist Office.
"Clearly, it's evidence that there's still pent-up demand to play from mainland customers," said Philip Tulk, an analyst in Hong Kong. "Macau's becoming a more accessible and realistic spot for visitation."
Sands China Ltd. and Galaxy Entertainment Group Ltd. are among the casino operators that have been adding shopping malls, shows, and more hotel rooms to draw mainland tourists to Macau.
In Nevada, the numbers are much bleaker. According to the Nevada Gaming Control Board, casino revenue fell 2.76 percent to $884.2 million from $909.3 million in 2013.
"It was a strong month," said Mike Lawton, senior control board analyst. "Volumes were up both for slots and tables, but we were impacted by hold issues, mainly table games and baccarat."
The "hold" is the percentage of money that the casino wins, and in February table games reported a hold percentage of 11.87. This is a decrease from 12.17 percent in 2013. Baccarat plummeted to 8.9 percent from 12 percent the year before.
The Las Vegas Strip generated 1.4 percent less revenue at $449.8 million ($507 million in 2013). Downtown Las Vegas dropped 3.4 percent to $43 million, and South Lake Tahoe casinos took a nosedive, free-falling 12.4 percent to $14.7 million.
Northern Nevada's Washoe County ticked up one percent to $53.3 million, and Reno inched up 1.3 percent to $38 million.
Online poker figures are expected to be posted for the very first time in March, nearly a year after it was launched in the Silver State.
For news, updates, and more follow PokerNews on Twitter and Facebook.