Inside Gaming: Caesars Deals With Debt, Details on Sands Cyber Attack, and More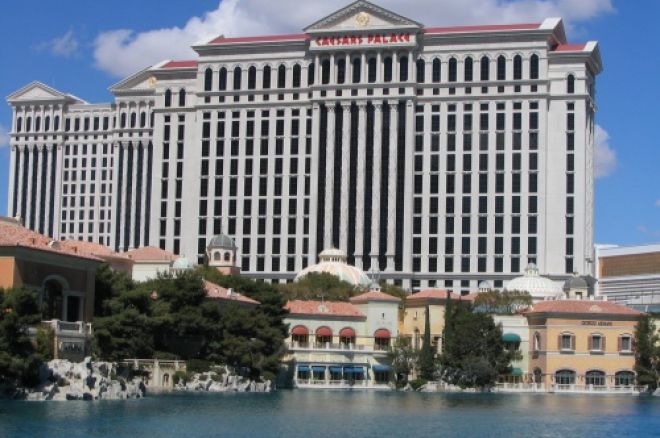 In this edition of Inside Gaming, more on Caesars' ongoing efforts to respond to its industry-leading debt, details of the February cyber attack on Las Vegas Sands are revealed, and new economic studies of states' gaming industries produce positive findings.
Caesars To Miss Interest Payment, Bankruptcy Looms
Howard Stutz of the Las Vegas Review-Journal reported yesterday that it is anticipated Caesars Entertainment Corp. will miss making a $224 million interest payment to bondholders originally due next Monday. The news comes amid preparations by Caesars to file Chapter 11 bankruptcy on its largest operating division in January.
A new overdue payment plan is part of various moves being pursued at present by Caesars to reduce its massive $22.8 billion debt, with the impending bankruptcy filing also part of that effort.
It was earlier this year that Caesars announced its restructuring plans, a decision then designed to delay payments and thus avoid a potential bankruptcy filing. The restructuring divided Caesars into three operating divisions, with Caesars Entertainment Operation Co. being the largest of three including Caesars Palace, Caesars Atlantic City, among more than 40 properties which together owe the lion's share of the company's debt. The other two divisions are Caesars Entertainment Resorts Properties and Caesars Growth Partners.
Another strategy currently being looked at by Caesars would be to split Caesars Entertainment Operating Co. further into a real-estate investment trust (REIT) and an operating company to manage the REIT properties. Such a move would be in concert with the bankruptcy filing.
There have been several causes for Caesars' financial woes, starting with the $20 billion debt the company assumed back in 2008 after private equity firms Apollo Global Management and Texas Pacific Group acquired the company. The ongoing, precipitous economic slide in Atlantic City is another factor that has affected Caesars standing, as is the company's inability to enter the Macau market and compete there.
Read more about yesterday's news in the LVRJ, and for further explanation of Caesars' REIT plan, visit The Wall Street Journal.
Details of Las Vegas Sands February Cyber Attack Revealed
Some may recall how back in February of this year the website for the Venetian went offline for a time, with reports soon following that the company had been the victim of a cyber attack further affecting its email, phones, and other systems vital to its operation. Among the many aspects of operations compromised was the ability to monitor payouts of slots and table games, the confientiality of employee information, and other vital functions of Las Vegas Sands (the Venetian's parent company).
This week Bloomberg Businessweek looked back on the incident in depth in a feature by Ben Elgin and Michael Riley, revealing details regarding both the extent of the attack and how it was carried out by hackers whose motive stemmed directly from controversial remarks by Sands CEO's Sheldon Adelson regarding the use of weapons of mass destruction against Iran.
"Investigators from Dell SecureWorks working for Sands have concluded that the February attack was likely the work of 'hacktivists' based in Iran, according to documents obtained by Bloomberg Businessweek," write the authors. "The security team couldn't determine if Iran's government played a role, but it's unlikely that any hackers inside the country could pull off an attack of that scope without its knowledge, given the close scrutiny of Internet use within its borders."
While crippling the company's systems and wiping out hundreds of hard drives, the Sands IT were able to halt the attack and subsequently report the event as having been ultimately limited in scope. But as the Bloomberg writers explain, the problems created by the event were hardly insignificant.
"The company is still tallying the damage," they write, noting how interviews with those involved in dealing with the crisis "show that the hackers' malicious payload wiped out about three-quarters of the company's Las Vegas computer servers" and "that recovering data and building new systems could cost the company $40 million or more."
Adelson, of course, was also (again) a focus of attention in the poker world this week thanks to his intense lobbying efforts to have the Restoration of the American Wire Act (RAWA) — a bill designed to prohibit most forms of online gambling (including poker) throughout the U.S. — added to the omnibus spending bill pushed through this week. As reported here at PokerNews, that effort did not succeed, although it is anticipated RAWA will likely be reintroduced in next year's Congress.
Learn more about both how the cyber attack was carried out and its larger implications not just for Las Vegas Sands but for other companies by heading over to Bloomberg Businessweek.
Studies Reveal Positive Economic Impact of Gaming in Various States
Studies of various states' gaming industries conducted by the independent economic forecasting firm Oxford Economics for the American Gaming Association were released this week, with several positive results being found.
As reported by WBAL-TV in Baltimore, the analysis of the gaming industry's impact in Maryland provided numerous positive conclusions. The study revealed that the industry had created about 8,000 jobs, brought $1.4 billion into the state's economy, and brought in $543 million in tax revenues.
Meanwhile another study of Mississippi casinos reports that the gaming industry in that state has an annual economic impact of $4 billion per year, with one in every 10 jobs in the state — about 37,000 of them — being with the casinos. Reporting on the study's findings, the Sun Herald tells how the study notes that without those jobs, "Mississippi's unemployment rate would raise from 7.7 to 11.7 percent."
And another study of Nevada's gaming industry showed that casinos in the Silver State contributed $53 billion to Nevada's economy in 2013. Writes the Las Vegas Sun, "in addition to the general contribution to the economy, the study found that Nevada casinos supported about 425,000 jobs, more than $18.8 billion in income and that they generated $7.9 billion in tax revenues to local, state and federal governments."
Get all the latest PokerNews updates on your social media outlets. Follow us on Twitter and find us on both Facebook and Google+!