Inside Gaming: Profiling Amaya's CEO, California Online Poker Bill, and Sports Bets Off in NJ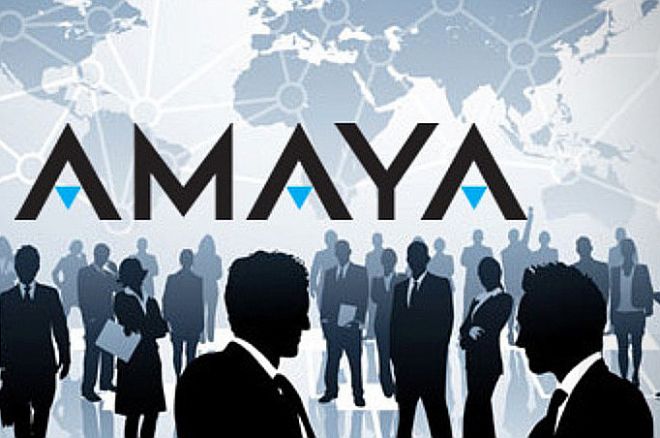 In this week's Inside Gaming, a new feature presents Amaya's CEO and how he made the deal that landed his company PokerStars and Full Tilt, California takes another legislative crack at an online poker bill, and sports betting gets sidelined in New Jersey (again).
Meet the New Boss: Baazov Profiled in Forbes
It was mid-June of this year when the news first broke that the Amaya Gaming Group Inc. had reached an agreement to purchase all issued and outstanding shares of the Oldford Group Limited, parent company of the Rational Group, the owners and operators of both PokerStars and Full Tilt. Upon the official completion of the $4.9 billion purchase about six weeks later, Amaya instantly became the largest publicly-traded online gaming company in the world.
In the months that followed changes at PokerStars in particular — among them a rake increase and the introduction of a new currency exchange rate — drew considerable reaction from the poker community. An announcement two weeks ago of a plan to add casino games and sports betting at PokerStars likewise earned much response not just about the world's largest online poker site, but about online poker's relationship to online gambling, generally speaking.
Amid these discussions, Forbes' Nathan Vardi this week offered a lengthy profile of Amaya CEO David Baazov titled "The King of Online Gambling (Is 34)." The piece describes in detail how Baazov managed to convince the private equity firm Blackstone Group and other investors to help finance the deal.
It also provides a lengthy biographical sketch of the young entrepreneur from his earliest business ventures to the various factors that fell into place in order for Amaya's big purchase to be officially completed two days before Baazov's 34th birthday.
Likely of greatest interest to many is the conclusion of the article noting both increases in Amaya's stock ("up another 17% in the past month alone") and Baazov's thoughts about the future direction of Amaya and its holdings.
Head over to Forbes to find out more about the new "king of online gambling."
Another Try for California Online Poker
In case you missed it, earlier this week a new online poker bill was introduced in California that its proponents hope will finally be the one to break through and get the games up and running in the Golden State. Mike Gatto, representative of California's 43rd district and chairman of the Assembly Committee on Appropriations, on Tuesday introduced AB 9, a bill including similar language from past attempts while adding new provisions made to increase the chances of the bill's passage.
One such addition involves a much-talked about requirement for initial deposits (and large withdrawals) to be made in person rather than online, an idea designed as a further means to prevent both underage gambling or money laundering. The bill also continues to contain a so-called "bad actor" clause now altered further to exclude PokerStars despite its purchase by Amaya Gaming discussed above. Both items speak to objections raised by those who have opposed previous attempts at online poker legislation in the state.
Gatto spoke this week with PokerNews about his bill, its provisions, and its prospects. The Poker Players Alliance also responded to the bill, with PPA Executive Director John Pappas expressing reservations about the in-person requirement for deposits and some withdrawals.
Read Assemblyman Gatto's interview with PokerNews here, and click here for the PPA's reaction.
New Jersey Sports Betting Tackled Shy of Goal Line
The New York Jets came close but lost yet again last Monday night versus the Miami Dolphins. So, too, have the prospects for sports betting in New Jersey come close once more to being realized before being snuffed again by U.S. District Judge Michael A. Shipp.
The state's legislature had passed a sports betting bill in October, with the Monmouth Park race track poised to take the first wagers shortly thereafter. That's when the four major U.S. professional sports leagues (the NFL, NBA, MLB, and NHL) as well as the NCAA requested an injuction to halt the betting. Judge Shipp granted the request and issued a temporary restraining order, citing that the complainants had met the requirements of "a reasonable likelihood of success on the merits; irreparable harm if an injunction is not granted; a balance of hardships in its favor; [and] a favorable impact on the public interest."
The TRO allowed for further hearings to be held on the matter, then on November 21 Shipp ruled that New Jersey would not be allowed to lift the federal prohibition against sports betting in the state. As happened a couple of years ago when Shipp made a similar ruling, the new state law was found to be in conflict with the federal Professional and Amateur Sports Protection Act of 1992 (PASPA) that disallows sports betting nationwide with the exceptions of sports lotteries in Oregon, Delaware, and Montana, and licensed sports betting in Nevada.
Legislators continue to discuss the matter, with proponents of the state using sports betting to help its struggling casino and horse racing industries expecting to appeal the ruling. Meanwhile just a week before Shipp's ruling, NBA Commissioner Adam Silver penned an op-ed for The New York Times in which he argued in favor of legalizing sports betting on the federal level.
Learn more about how Judge Shipp halted New Jersey sports betting's drive by rushing over to ESPN.
Get all the latest PokerNews updates on your social media outlets. Follow us on Twitter and find us on both Facebook and Google+!