Inside Gaming: Macau Decline Continues with Record February Fall; MGM Moves Forward in Mass.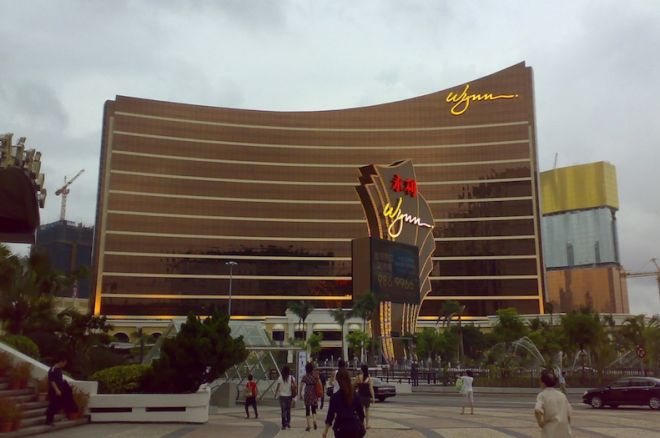 This week's Inside Gaming looks in once more on the continued decline in gaming revenue in Macau, considers casino construction plans in Massachusetts, and shares Connecticut casinos' plans to expand and hopefully recover.
February Fall Sets New Mark for Macau
It was another down month for Macau, in fact the worst yet as gaming revenue declined 48.6% in February when compared to a year ago — the steepest decline since monthly decreases began last summer.
As reported this week by Macau's Gaming Inspection and Coordination Bureau, gaming-related revenue taken in by the Special Administrative Region's 35 casinos totaled 19.5 billion pacatas (about $2.44 billion) in February, down considerably from the February 2014 total of 38 billion pacatas (about $4.76 billion).
That makes nine straight months of gambling revenue decline for Macau following five years' worth of monthly increases and more than a decade of steady growth.
After year-over-year increases each of the first five months of 2014, June saw a decline of 3.7% and July a similarly small dip of 3.6%. The trend continued through the end of the calendar year with even greater decreases: August (-6.1%); September (-11.7%); October (-23.2%); November (-19.6%); December (-30.4%).
Those last months' worth of declines more than erased the positive start to the year, causing Macau to experience an overall decline of 2.6% in revenue in 2014 (about $44.1 billion) versus 2013 (about $45.2 billion). January then saw another double-digit decrease of 17.4% before last month's record slide.
The February figures did not come as a surprise, as Reuters reports, with industry analysts having previously indicated they had been "expecting a decline of 45 percent to 55 percent." There industry analyst Grant Govertsen of Union Gaming Research Macau is quoted pointing to "the already-troubled VIP segment" as the primary cause for the the revenue decline.
While a variety of factors had been suggested following the first small decreases of the summer, the anti-corruption campaign of China's president Xi Jinping has emerged as an unequivocal influence on the gaming industry in Macau. Reforms designed to eliminate corruption, including money laundering and other types of fraud, have negatively affected many casino junket operators who would facilitate the moving of funds, debt-settling, and loan-managing in order to bring high-stakes gamblers from the mainland.
The six major casino operators in Macau are Sociedade de Jogos de Macau (the largest operator), Galaxy Entertainment Group, Venetian Macau, Melco Crown Entertainment, Wynn Macau, and MGM China Holdings.
According to the Gaming and Inspection Coordination Bureau, Macau's casinos include over 5,700 gaming tables and more than 15,300 slot machines. However, "During a recent visit by Reuters to four of the city's glitziest casinos, VIP rooms were mostly desolate." Business Insider also reported yesterday that Wynn Macau is encouraging employees on its staff to take unpaid leave, described by BI as a "horrible sign."
Meanwhile, the Las Vegas Review-Journal reports the three Vegas-based operators (the Sands, Wynn, and MGM) continue with plans for new developments in Macau's Cotai region, as are the two Hong Kong-based operators, Galaxy and Melco. Some point to the opening of these new casinos by mid-2015 as a potential point at which to look for gambling revenues to end their slide.
For more on Macau and what prognosticators are saying might happen in the coming months, ferry over to the LVRJ.
MGM Presents Plans for Massachusetts Casino
There are plans afoot in Springfield, and no, we're not referring to the building of a monorail.
Yesterday MGM Resorts presented a construction schedule for its $800 million resort casino planned for Springfield, Massachusets, with the groundbreaking set for March 24 and intentions to open in late 2017.
Last November voters in the state were asked where they stood on repealing a 2011 law that would allow three casinos and a slots parlor to be built in Massachusetts, and just over 60% said "no" — i.e., voted in favor of allowing the construction to go forward. Licenses were swiftly awarded by the Massachusetts Gaming Commission, including one to MGM.
"This is where people really get to realize what we're going to do,'" said MGM Springfield President Michael Mathis to the Worcester Telegram & Gazette. "This is where we go from promises made to promises kept."
The new complex will cover 14.5 acres with 3,000 slot machines and 75 gaming tables in the Vegas-style casino and a 250-room hotel, along with shops, restaurants, office space, apartments, and a cinema.
Wynn Resorts has likewise been granted a license in Massachusetts and is currently developing a $1.7 billion casino to be located in Everett, a Boston suburb. Meanwhile beating both to opening will be Penn National Gaming's slot parlor, due to open this summer in Plainville.
For more on MGM's massive Mass. plans, send yourself to Telegram.com.
Connecticut Casinos Considering Their Course
Meanwhile those running casinos in nearby Connecticut are eyeing the situation in Massachusetts carefully, with representatives of the state's two tribal casinos meeting with the state's General Assembly to discuss possible expansion.
Tribal leaders of both the Mashantucket Pequots and Mohegans met again with state legislators and administration officials on Wednesday to discuss a possible gambling expansion bill which could be approved for consideration within the next two weeks.
As we reported here in early January, both the Pequots' Foxwoods Resort Casino and the Mohegan Sun suffered revenue declines in 2014, with Foxwoods' falling 4.5% from the year before and Mohegan 3.5%. Thus while expansion talk has been in the works for a while, the threat posed by Massachusetts' entry into the casino game has helped reinvigorate those efforts.
"They are serious about doing something," former House Speaker James Amann turned lobbyist told the Connecticut Mirror, referring to the owners' expansion plans. "They have no choice. They are getting invaded from every corner."
Bob Duff, the state's Senate Majority Leader, likewise acknowledged the importance of the industry. "I view them as a major employer in our state," he said, while also noting that any addition of slot machines or other expansion would be limited to the state's two existing casinos.
Click here to see how the Mirror is reflecting upon this week's meeting and Connecticut's present and possible gaming future.
Photo: "Wynn Casino Macau," Adrian Furby. Creative Commons Attribution 2.0 Generic.
Get all the latest PokerNews updates on your social media outlets. Follow us on Twitter and find us on both Facebook and Google+!