Nevada and Delaware Enter Soft Launch Period for Sharing Player Pools On WSOP.com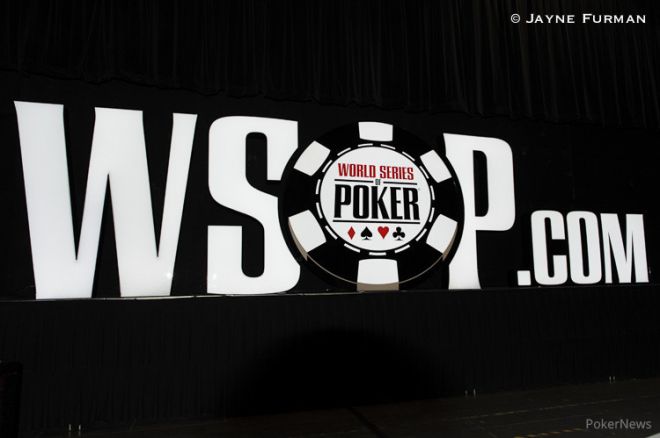 On Tuesday, March 24, 2015, shared liquidity of online poker player pools between Delaware and Nevada entered the soft-launch phase. PokerNews received confirmation of this development from Bill Rini, Head of Online Poker for WSOP.com, and players from the two states are currently able to share the action.
It was one month ago that Nevada Gov. Brian Sandoval provided optimistic insight that the two states would begin sharing liquidity within four to six weeks, according to an interview with Steve Tetreault that appeared in the Las Vegas Review-Journal. Oftentimes, the poker community in the regulated US market is given false hope of short timetables with such promises, and Sandoval's statement did have many hoping shared liquidity was right around the corner. But, after Sandoval had originally hoped for a summer launch in 2014 after the agreement was signed, he cited "technical glitches" as cause for a delay.
As it turns out, Sandoval's optimism came full circle this time, much to the delight of the community.
"It's so refreshing to see online poker taking a step in the right direction in the US," said Mike "ufo1234" Ziemba, a former PokerStars Supernova Elite who had his job stripped from his hands after Black Friday and was forced to rebuild in the regulated US poker market. "I'm pumped, it's good news."
Good news it is, and players have been chatting a bit on the WSOP.com client about which state they are playing from. PokerNews spotted only a few players throughout the afternoon on Tuesday saying that they were playing from Delaware, but nonetheless having the doors open is a big step in the right direction.
"It's nice to see the player pool grow, and it's cool to sit down and play with someone from Delaware," said "Spew_Artist," a regular player from Nevada on WSOP.com. "Hopefully more states will join in soon."
In February of 2014, Sandoval and Delaware Gov. Jack Markell signed off on an agreement that would allow for the two states to join together for online poker. Thirteen months later, it is now a possibility.
As the soft-launch period rolls on, PokerNews will keep an eye on traffic numbers from both states and any new information. Stay tuned for more updates on this story as they become available.
Get all the latest PokerNews updates on your social media outlets. Follow us on Twitter and find us on both Facebook and Google+!