Alex Jacob Becomes Jeopardy Champion
Who is Alex Jacob? In addition to being a poker pro with $2,603,701 in career tournament winnings, he's also the reigning champ on the long-running television game show Jeopardy!
On Friday, April 10, Jacob, who was listed as a currency trader from Chicago, Illinois, played alongside Laura Kohlenberg, a global talent management associate originally from Pemberville, Ohio; and Chris Hurt, an actor and grants analyst from New York.
Hurt was the defending champ on the match, and it looked like he might repeat. At the first commercial break, which was after clue 15, Hurt sat with $4,000, Jacob $1,800, and Kohlenberg $0. However, by the end of the Jeopardy! round things had evened up a bit more — Hurt $5,600, Jacob $5,000, and Kohlenberg $1,800.
In the Double Jeopardy! round, everything went the way of Jacob, who was clearly using a game-theory optimal approach. The poker pro even snagged the Daily Double when he selected the "Science" category for $1,600. At the time he sat with $8,600 and nonchalantly risked it all.
The clue was: "E" is for this hard outer body of an animal. Like a mollusk's shell.
"What is exoskeleton?" Jacob asked correctly.
"Hey Alex, it's just like currency trading isn't it?" host Alex Trebek joked afterward.
With that, Jacob was up to $17,200. By the time that round came to an end, Jacob had a lock on the game with $23,200, ahead of Hurt's $10,800 and Kohlenberg's $1,800. That meant he didn't even need to bet the Final Jeopardy! round, which he did not. It was a good thing too as he failed to answer the final clue correctly.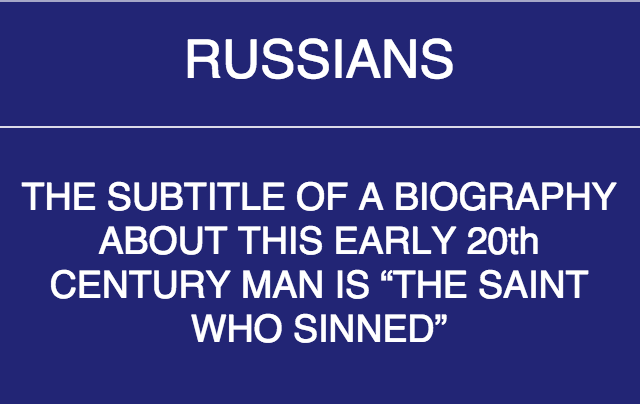 For more on Jacob's appearance, check out thefinalwager.com.
For those wondering, the correct response: Who was Grigory Rasputin?
Jacob's performance on the show seemed to impress those in the poker forums.
"I watched the show not knowing who he is and was very impressed not just by his general knowledge but also by his smart GTO plays," said TwoPlusTwo member domda. "He made a big move on the first Daily Double by betting all in for $8,600 when he had a small lead, he got the question right and amassed a big advantage. Then when he got the second Daily Double he stalled for as long as possible before making a reasonable safe wager, by the Final Jeopardy! question [which he missed], he had more than twice the second-place player, and already had the match sewn up. I'm looking forward to next week's matches. He's going to be tough to beat."
The Jeopardy! score pales in comparison to some of the prize money Jacob's has won playing poker. His biggest score, and the one that helped establish him in the poker world, came back in Oct. 2006 when he won the defunct United States Poker Championship in Atlantic City for $878,500. Six months before that, he had finished runner-up to Victor Ramdin in the World Poker Tour Foxwoods Poker Classic for $655,507. In 2007, Jacob would finish third in a 2007 World Series of Poker $1,500 No-Limit Hold'em event for $282,367.
To see Jacob on Jeopardy!, check out Friday's episode:
Want to stay atop all the latest in the poker world? If so, make sure to get PokerNews updates on your social media outlets. Follow us on Twitter and find us on both Facebook and Google+!