Discover Some of the Best Poker Twitch Streams to Follow in 2016, Part 2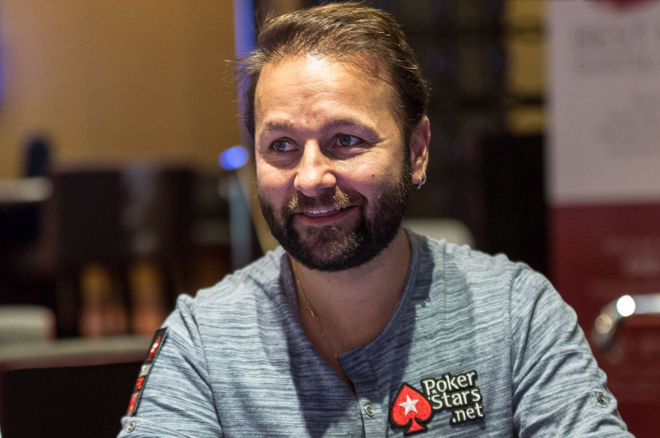 Poker streaming on Twitch continues to grow throughout 2016 with many of the top players showcasing their talents. The popularity is primarily attributed to being able to see inside the minds of some of the biggest names in poker in realtime with an entertaining format.
Online poker rooms, casinos, and media have also taken advantage of this format to showcase some of the top talents and biggest games they are featuring. For the next few weeks, we will update you on who some of the most popular poker streamers are, including those that have recently appeared on the PokerNews Twitch channel.
In case you missed it, click here to read Part 1 of the series.
Here is Part 2 of the most popular poker streamers on Twitch in 2016:
Daniel Negreanu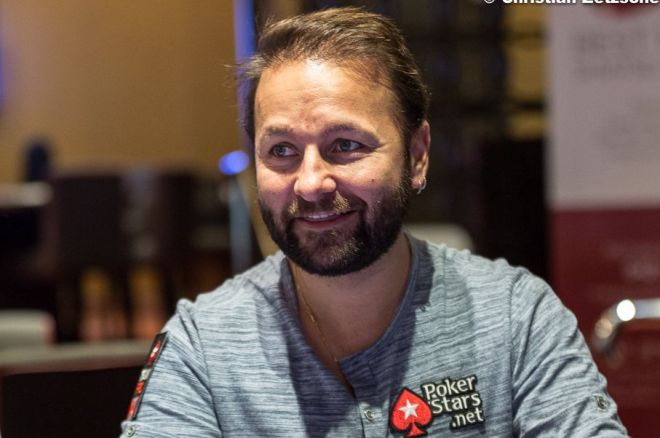 Daniel "KidPoker" Negreanu is a six-time World Series of Poker gold bracelet winner and the face of PokerStars. Although he doesn't stream as much as some of the bigger streamers like Jason Somerville and Jaime Staples, whom were both covered in Part 1, he does stream often enough that should get you excited. Even with a more limited schedule he has amassed almost 900,000 views and over 50,000 followers on his "DNegsPoker" Twitch channel.
While in the past fans have tuned in to watch the charismatic player stream poker events in hopes of being entertained and picking up some strategy, lately Negreanu has been streaming a bit of Hearthstone, a game he picked up after hearing other poker players talk about it game during the 2015 European Poker Tour Grand Final Monte Carlo.
Negreanu recently shared in an interview with ESPN reporter Dan Szymborski how he got involved in the game of Hearthstone.
"Well, I was in Monte Carlo and I heard some poker players talking about this game, Hearthstone," Negreanu shared with ESPN. "They were saying that this game had more strategic options in terms of variables than chess or poker. And I'm like, 'Huh? Interesting!' So, literally that night, I downloaded it. I was supposed to go to a party at 9 p.m. and was all dressed up and started playing the game at about 8:30; and then I realized at about 4 a.m. that I was not going to make this party because I was still playing."
Check out Daniel "KidPoker" Negreanu on Twitch.
Evan "Grisped" Jarvis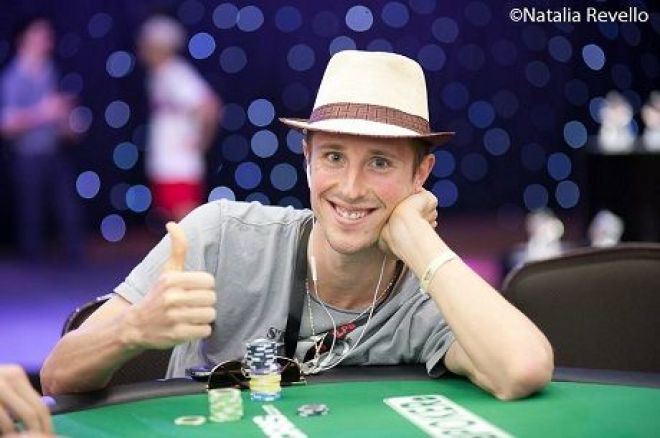 Evan "Grisped" Jarvis made a name for himself well before Twitch was even a concept by releasing hundreds of free videos on YouTube where he offered strategy advice that some compare to that of poker training sites. His YouTube channel alone has over 54,000 subscribers with his videos combining for millions of views.
With his popularity on YouTube, it should be of little surprise this carries over to his Twitch channel which has 500,000 views and over 17,000 followers.
However, Jarvis recently found himself embroiled in controversy because on Reddit and TwoPlusTwo his channel is being accused of employing bots to boost his counts. The reason this is important is that many sites rank the content based on the views, and if the Grisped Twitch channel is employing bots to increase views it artificially moves it up the ranks ahead of other channels that would normally be ahead in rank.
That being said, it is hard to argue the popularity of this channel with his long-time fans.
Check out Evan "Grisped" Jarvis on Twitch.
PokerStars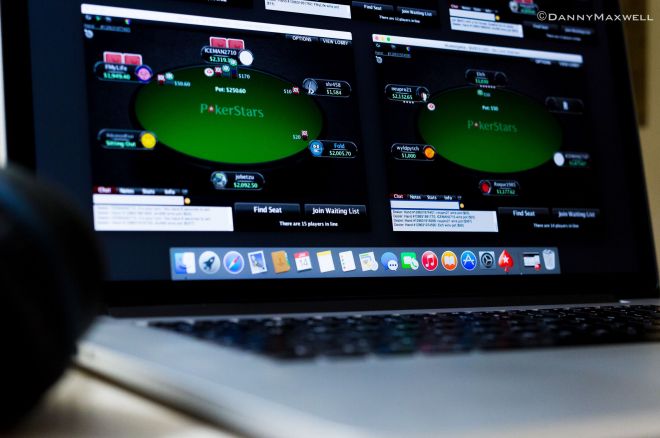 While many online poker rooms now feature their own Twitch channel, none is bigger than the one that the world's biggest online poker room, PokerStars, streams both live and online play on.
PokerStars is very stream-focused with Somerville, Staples, and Negreanu each featuring their own channels. Its own channel is huge, with over 2.6 million views and 49,000 followers.
When not broadcasting live content from its online games or the many live poker festivals it sponsors, the channel is instead constantly streaming some of its most popular content in the past.
In addition to its main channel, PokerStars offers streaming in other languages in specific locations which are also very popular among poker enthusiasts. For example, the "PokerStarsFrance" Twitch channel on its own has over 640,000 views and 4,000 followers.
Check out PokerStars on Twitch.
Jeff Gross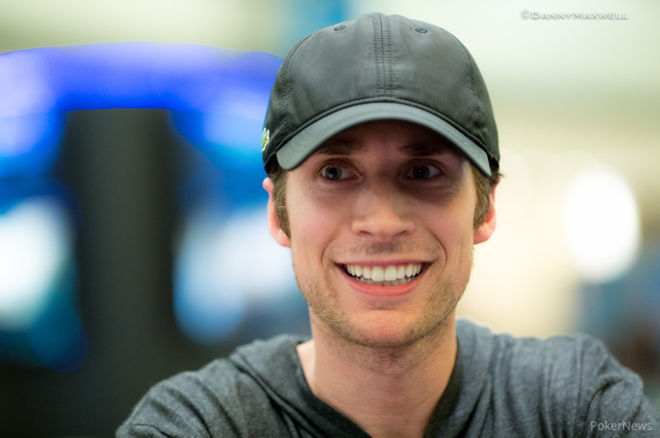 Michigan's Jeff Gross, recently featured on the PokerNews Twitch channel, is a well-known poker player with over $3 million in combined online and live tournament cashes as tracked by PocketFives and The Hendon Mob.
His broadcast, dubbed the PokerFlowShow where he is often broadcasting games on PokerStars under the screenname "kidwhowon" from nearby Canada, has quickly grown in popularity to over 145,000 views and over 10,000 followers.
Gross is also involved as the director of player development in a unique project called GlobalPokerLink that could further connect Twitch viewers to the poker players they follow the most. GlobalPokerLink's mission is to host an environment where viewers can buy a stake of their favorite streamers' poker action in auction-style bids.
"It's one thing to buy a piece of your favorite players live or online, but getting to buy a piece of them and sweat along with hole cards and analysis is as good as it gets," Gross shared with PokerNews.
Gross also will have his hands full with the upcoming first-season of the Global Poker League, as he was recently drafted by Philipp Gruissem, manager of the Berlin Bears
Check out Jeff Gross on Twitch.
Deborah "QueenBee902" Vanneste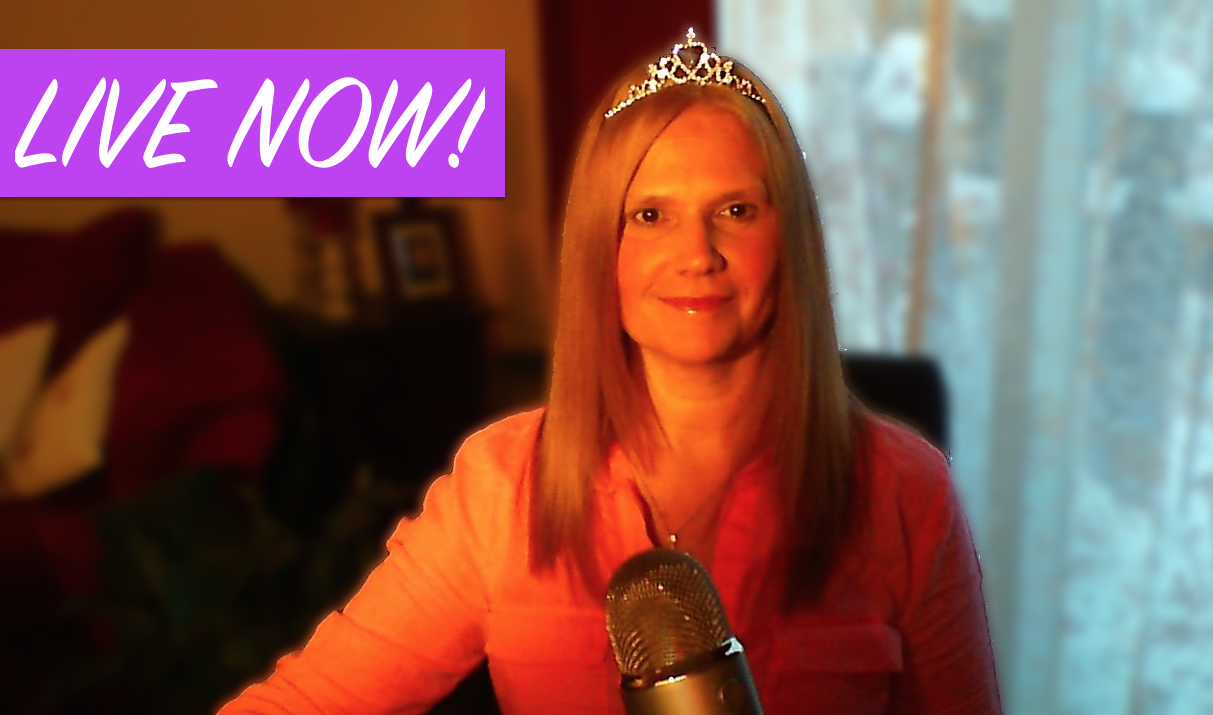 Canada's Deborah "QueenBee902" Vanneste isn't your stereotypical poker player or poker streamer. But, like Gross, Vanneste was also recently featured on the PokerNews Twitch channel.
Vanneste's Twitch stream proves stereotypes are just that as she breaks the mold as what many picture as an online grinder in that she is a 47-year-old mother of four. Her show has been growing in leaps and bounds with almost 57,000 views and almost 2,700 followers since many people can relate to her as a self-proclaimed micro-stakes player.
Despite playing small, Vanneste on occasion has won big, shipping two MicroMillions events on PokerStars in two different games in no-limit hold'em and pot-limit Omaha. When playing higher limits, Vanneste has also been successful with at least five final tables on $109 buy-in events, according to her profile page on PocketFives.
Stay tuned at PokerNews for Part III of our list of the most popular poker streams on Twitch in 2016 next week.
Want to stay atop all the latest in the poker world? If so, make sure to get PokerNews updates on your social media outlets. Follow us on Twitter and find us on both Facebook and Google+!