Inside Gaming: Nevada Regulators to Rule on Non-Payment of Bad Beat Jackpot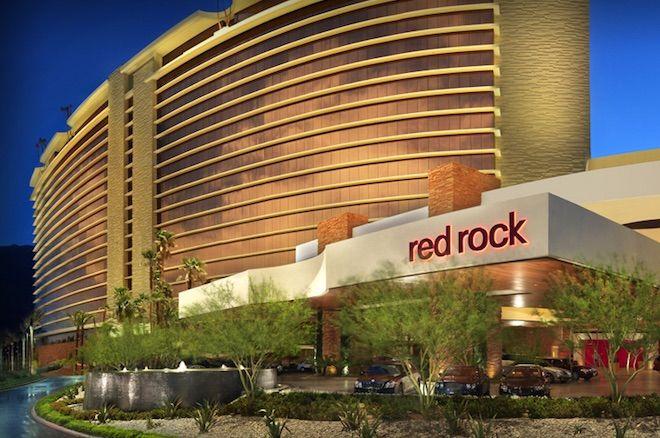 This week's Inside Gaming starts with the story of dispute regarding an unpaid bad beat jackpot in Las Vegas, notes the chairman of the Nevada Gaming Control Board's decision to step down, shares the latest figures from New Jersey online gaming, and passes along news of a possible buyer for the closed Revel Casino in Atlantic City.
Nevada Gaming Control Board to Decide on Disputed Bad Beat Jackpot
In early July Avi Shamir was playing in the poker room at the Red Rock Resort when he made a straight flush. Alas for Shamir, he lost the hand to Len Schreter who had made a higher straight flush.
But Shamir was hardly disappointed, as the hand qualified as a winner in Station Casinos' Jumbo Hold 'Em Poker Progressive Jackpot promotion.
Indeed, Shamir wasn't the only one elated at the outcome, for which he believed he'd won $60,000. So, too, was Schreter — in line to receive $30,000 for his part — glad about the hand, as were more than 80 other players who were competing in Station Casinos poker rooms at the moment the hand occurred. Collectively, the poker players appeared to be due $120,000 total for their good fortune.
However, as the Las Vegas Review-Journal reports, "a review of surveillance video of the game showed that Schreter exposed the two cards he was holding out of order as the game concluded." Thus did Station Casinos decide "that exposing the cards early constituted a communication among players that invalidated the jackpot."
The story doesn't end there, though, as the Nevada Gaming Control Board will be meeting next month to decide whether or not Station Casinos should be made to give out the $120,000.
The NGCB has already looked into the matter, and in their initial investigation determined the jackpot should have been paid. The board found that while Schreter indeed "violated traditional poker etiquette by exposing his hand" after the river card had been dealt, "his action didn't change the game's outcome."
Station Casinos appealed that finding, and as a result a hearing was held on Tuesday at the NGCB's office at which representatives from Station and several players, including Shamir and Schreter, were present.
There was testimony and review of footage of the hand which showed "Schreter clearly tossed his cards face up on the table after the river card was dealt, but before the dealer asked for a show of hands."
A report on Tuesday's hearing is being compiled and will be delivered to the NGCB who will likely make a final decision in the case at their first January meeting. If they rule in the players' favor, Station Casinos could still file an appeal in the Clark County District Court.
Chairman A.J. Burnett Stepping Down from NGCB
Unrelatedly — and in case you missed it — it was announced earlier this week that A.G. Burnett is stepping down after six years service as chairman of the Nevada Gaming Control Board.
Asked to join the NGCB in 2011 by Nevada Gov. Brian Sandoval, Burnett was then asked by Sandoval to take on the chairman role the following year, and in 2015 reappointed him. Burnett plans to join a business law firm, McDonald Carano.
Along with the Nevada Gaming Commission, the Nevada Gaming Control Board governs the state's gaming industry by providing regulations for the licensing and operation of gaming while also establishing rules and regulations.
VEGAS INC compiles some response to the news of Burnett's departure, including praise for Burnett from colleagues and others in the industry. Tony Alamo, who chairs the Nevada Gaming Commission, cited Burnett's influence "in helping Nevada's gaming regulations keep pace with e-sports, skill-based gaming and other changes in technology."
A replacement for Burnett has yet to be named, although the board can still meet and conduct its business without a chairman, which means next month's meeting — and the NGCB's ruling on that Station Casinos BBJ case — will occur as scheduled.
Another $20M Month for New Jersey Online Gambling
November was yet another strong month for New Jersey online gambling, with its regulated online casinos earning another $20.6 million.
That marks the ninth straight month NJ online gambling revenue has topped the $20M mark, and brings the overall total revenue generated by online gambling to just over $700M since the first sites went online in late 2013. And prospects are good moving forward as well.
"There's the potential for super-sized growth in the year ahead," PlayNJ.com's Steve Ruddock told PRNewsWire. Ruddock suggests the Garden State could hit the $1 billion mark in lifetime revenue by the end of next year.
"Partnerships with Nevada, Delaware, Pennsylvania, and international markets could be a key driver as the market enters its fifth year," says Ruddock.
It was in October of this year that New Jersey secured an agreement with Nevada and Delaware to begin sharing liquidity, with 2018 a likely target for that to begin.
Meanwhile at the end of November NJ State Senator Raymond Lesniak introduced a new bill that contains among its provisions permission for "Internet gaming equipment to be located outside of the territorial boundaries of Atlantic City if necessary to facilitate the conduct of international wagering."
Despite Lesniak's impending retirement from the state senate at the start of next year, industry observers have expressed optimism regarding such a bill allowing for NJ to share in international markets.
Looking at the overall revenue numbers from the seven Atlantic City casinos in November, the New Jersey Division of Gaming Enforcement reports a total gaming win (casino and online) of $206.4 million for the month, that total representing a 4.6 percent increase year-over-year.
The total casino win for the seven Atlantic City casinos is up 0.5 percent for the year over 2016 (despite the loss of Trump Taj Mahal that closed in October 2016), its online win is up 26.1 percent for the year, and its combined total gaming win is up 2.4 percent.
Reports of Possible Buyer and Plans to Reopen Closed Revel Atlantic City
Speaking of Atlantic City, earlier this week the future of one of its closed casinos was back in the news with reports surfacing of a possible buyer of the closed Revel Atlantic City.
Bulit for $2.4 billion and open only for two-and-a-half tumultuous years, the Revel closed in September 2014. After initial struggles to find a buyer, Florida developer Glenn Straub bought the property in bankruptcy court for $82 million in April 2015. Then in September 2016 the property was rebranded as TEN amid announced plans for a spring opening earlier this year.
Such plans never materialized, however, and earlier this week came news that a Colorado-based company named AC Ocean Walk LLC has plans to purchase the property for $200 million, according to the Associated Press. The company also applied for a New Jersey casino license in October, spending $100,000 on a non-refundable application fee.
Straub responded to news of a possible sale with "repeated denials," says the AP, with the owner expressly refusing to confirm to the AP that any deal has been made.
Meanwhile details of AC Ocean Walk's interest were publicized in a report from Moody's Investors Service that includes an outline of the company's plans for a May 2018 opening. The report was created from available financial documents related to loans associated with the deal.
The Press of Atlantic City shares more details from the report, including a plan to invest an additional $175 million over the purchase price: "AC Ocean Walk will operate 100 gaming tables, 2,000 slot machines, 1,399 hotel rooms, pools, a spa, nightclubs and 13 restaurant options, according to the report." There are also plans for additional retail space and a 7,000-space parking garage.