End of an Era: The Best Photos of Jason Mercier and Vanessa Selbst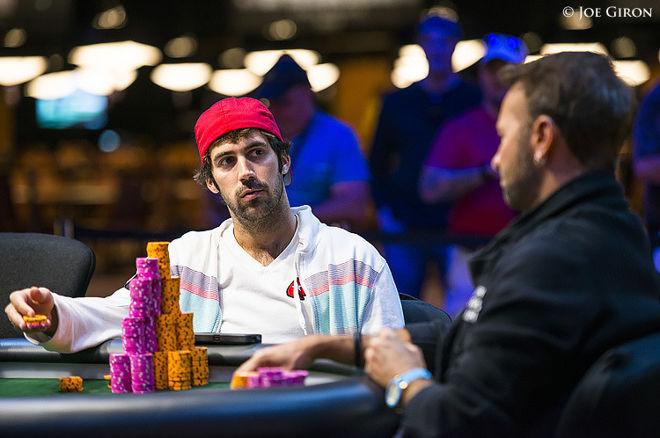 The New Year is already shaping up to be a rollercoaster ride of change within the poker community.
Last week we were hit with a double whammy. First, Vanessa Selbst not only posted that she'd be parting ways with PokerStars but that she'd also be moving on from poker entirely. OK, losing one big name is something we can handle. But then, just a few days later, Jason Mercier announced that he'd no longer be continuing his sponsorship with PokerStars.
Fortunately for us, Mercier is not retiring from poker, only shifting his focus from the non-stop poker travel life to spending some extra time at home with wife and newborn. We definitely can't blame him or Vanessa for that matter for wanting a little bit of change. After all, Mercier is ending his eight and a half year run as a Team Pro, while Selbst ended her poker career after 12 years.
We decided to look back at some of the best moments from both players both during their time with PokerStars. We have to admit, this little trip down memory lane reminded us exactly why we fell in love with the game in the first place way back when.
These two weren't the only players to part ways from PokerStars. Felipe Ramos also announced his separation from the company just after the New Year. He was a Team Pro for over two years and made his announcement via Twitter. He's been a big part of the Brazilian poker community but stated that he will continue to be a poker ambassador for his country.
[1/5] As I have announced in December my departure, now it is official and I am no longer with PokerStars. I could… https://t.co/7rwbe9X4OX

— Felipe Mojave Ramos (@FelipeMojave)
The Stars Group owns a majority shareholding in iBus Media
Everybody needs an account at one of these online poker rooms! They're the biggest, the best, and we get you the best poker bonuses. Check out our online poker section for details on all the online poker rooms around.