Five American Circuit Players to Watch for the 2018 WSOP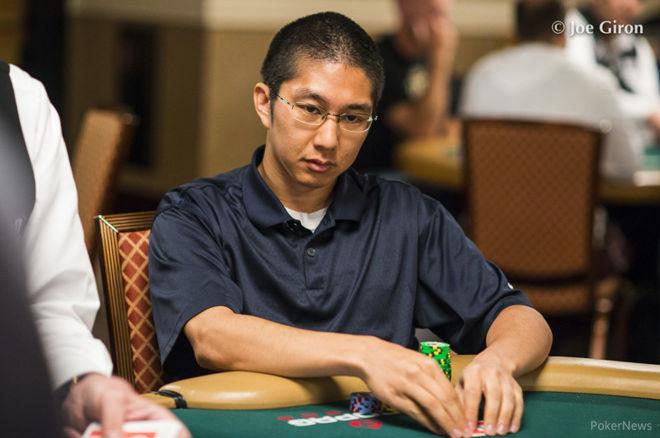 The World Series of Poker is almost upon us once more, and fans will be eagerly watching the goings-on at the Rio All-Suite Hotel & Casino as the bracelet chase resumes once more.
But while everyone waits to see if Phil Hellmuth wins bracelet No. 15, or if Daniel Negreanu can finally make good on a deep run after a few years of frustration — and make certain poker pundits look prescient — plenty of lesser-known grinders will be looking to make their names. After all, there's no better place for a star to be born than the WSOP, the biggest stage in poker.
There's no better place for a star to be born than the WSOP, the biggest stage in poker.
Look no further than the amazing explosion of buzz that surrounded Will Kassouf's Main Event run. The mouthy Brit remains an attraction to this day, taking photos with fans and trying to sniff out opponents looking to bluff him with nine-high and show it.
PokerNews will give the fans what they want, and that means plenty of coverage of all of the superstars in the big buy-in events all summer. However, the unheralded grinders and rising stars deserve their share of coverage as well.
Last year, we highlighted five poker players making waves on the North American circuit. Will Berry, Josh Reichard, Alex Rocha, Johanssy Joseph and Jim Juvancic unfortunately missed out on any huge results — only Rocha came close to a bracelet with a fifth-place finish in Event #48: $1,500 Shootout.
Hopefully, that isn't the start of a PokerNews curse as we've rolled over the concept to 2018 and tabbed the following players as ones to watch.
Jonathan Tamayo
Jonathan Tamayo (pictured above) has been a mainstay at the WSOP and on the WSOP Circuit for the past decade, racking up over $1.3 million in winnings across 59 cashes between the two tours.
Tamayo came close to lasting WSOP glory with a deep run in the 2009 Main Event, finishing 21st for $352,832, which remains his career high. The year before that, he came runner-up to Frank Gary in $1,500 Limit/No-Limit Hold'em Mix. Immediately tabbed as a rising star, he has settled in as a solid veteran of the Series now who has made runs in a variety of games, both big-bet and limit.
While the last two summers haven't been his strongest, his results have ticked up recently as he's been on fire on the Circuit since the WSOP closed up shop last year. Tamayo took down the $365 Reentry at WSOPC Horseshoe Hammond back in October, topping a field of 2,349 for just over $100,000. He added another ring, his fourth, in a PLO event in L.A.
Tamayo: "I never really make a schedule."
Chasing points, Tamayo has continued to follow the Circuit and recently added three more final tables at Horseshoe Council Bluffs. He appears to be highly likely to make the cut for an at-large seat in the Global Casino Championship.
All of the points chasing has seen his no-limit game come into focus while limit skills are collecting dust. Tamayo plans to mostly stick to small no-limit events — $1Ks and $1500s — at the WSOP. Nothing's set in stone, though.
"I never really make a schedule," he said. "I likely will play [some non-hold'em] like H.O.R.S.E., stud-eight. I'm probably not going to play the $50K or anything like that."
He also plans to spend some time in the single-table satellites, which have been good to him over the years. Most of all, though, he's just looking forward to the Main Event.
"Always the Main because I love $10Ks," he said. "They don't come around every day anymore like they used to. Ten years ago, you could play one every other week, and now you can't."
He doesn't expect to play any other big buy-in events, but he's leaving the door open just in case he has some good results or an event looks especially inviting.
"You never know," he said. "Opportunities come up, or you see something and you just go."
Eddie Blumenthal
If you walked through the Rio and sweated some final tables from 2011 through 2013, there's a good chance you saw the bearded, sunglasses-adorned face of Eddie Blumenthal competing for big money at some point.
He made five WSOP final tables during that impressive stretch, including one second and two fourths that netted him six-figure scores. Geffrey Klein denied him WSOP gold in an epic five-hour 2011 heads-up match that saw Blumenthal swallow a heartbreaking ending after holding a 10-1 lead heads up and getting three-outed at one point when the bracelet would have been in his grasp. He settled for a still career-best $334,756.
However, Blumenthal's results started to fizzle in 2014 and the next four years saw him cash for less than $60,000 combined. He spoke about his time away from the game on The LFG Podcast on PokerNews, which you can listen to here.
All but forgotten by most in the poker world, Blumenthal reappeared in poker headlines in 2018 as he captured a WSOPC ring in his home state of Wisconsin at WSOPC Potawatomi. He then headed to nearby Hammond for the Chicago Poker Classic and put himself back on the poker map, chopping heads up with Matt Shepsky for $185,366. Blumenthal did lose out on the BMW and $10K in the match but he still forced any who wrote him off or forgot about him, to realize he can still be a force on the felt.
Blumenthal: "The time off was good for me to just re-evaluate my play and make some adjustments."
Freshly bankrolled, Blumenthal plans a full WSOP of "everything $3K and under" plus the odd $5K and, of course, the Main Event. And while most of Blumenthal's big cashes have come in no-limit hold'em, he's shown some proficiency in the past in other formats with seventh-place finishes in H.O.R.S.E. and pot-limit Omaha at the WSOP, as well as cashes in $1,500 PLO8 and razz events.
He said he's looking forward to mixing it up in the limit variants without the pressure of a shrinking bankroll looming over him.
"I feel great heading in," he said. "I think I'm playing well. The time off was good for me to just re-evaluate my play and make some adjustments."
Aaron Johnson
After a few years of mostly anonymous grinding in the Midwest, Aaron Johnson appears to be breaking out.
He's already just $40,000 shy of his biggest year in terms of total cashes — last year's $169,866 — just four months into the year. That's primarily because he shipped Heartland Poker Tour Belterra for $86,189, but he also notched a fourth-place finish in Mid-States Poker Tour Canterbury in his home state of Minnesota for $34,183.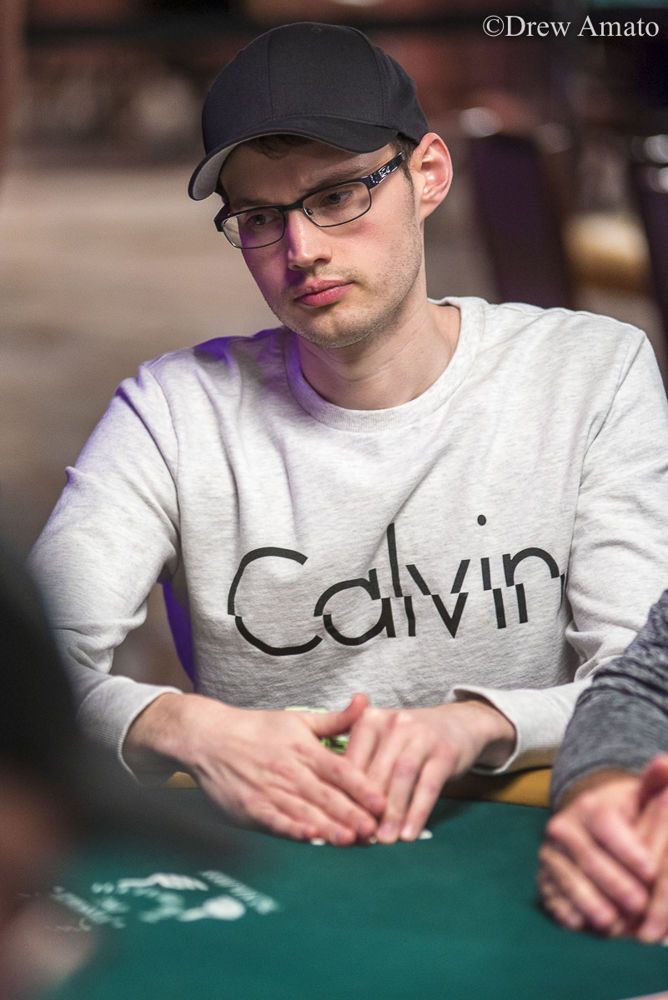 He credited a run of positive variance for the upswing after several years that saw him lose crucial pots worth a ton of equity. However, he did trace some of his results to a newfound routine that's seen him run half-marathons, clean up his diet and focus on his mental state.
"[They] have pushed my game to a new level," he said. "My energy and concentration on the felt has been tremendous."
A no-limit hold'em specialist, he has abundant options around Las Vegas for high-value events, so he subscribes to the Tamayo school of not making a schedule. He'll be focusing mostly on lower buy-in bracelet events but may sprinkle in some events up to $5K at the Rio and around the city.
Johnson's patient game is at its strongest in slower-structured events. He's shown that in the past when he made a deep run to 72nd place in the 2016 WSOP Main Event, losing a big flip to Dietrich Fast on Day 5. Given that, Johnson said he's especially looking forward to Event #24: $2,620 Marathon No-Limit Hold'em with its 100-minute levels, although he wouldn't be mad if he missed it for a second straight year due to a deep Millionaire Maker run — he got 24th for $43,123 last year.
Johnson: "I'm always excited for the summer, but this year it's amplified."
He called the Marathon a "mini-Main Event" and suggest it to anyone looking to practice for the real thing.
"It's great preparation for the type of poker you need to play to give yourself a good chance in the actual Main," he said. "Extreme patience, looking to reduce variance, picking the best spots, etc."
Johnson's entering the summer with a ton of confidence and armed with his newly reshaped mind and body. He hopes to continue his auspicious start to 2018.
"I'm always excited for the summer, but this year it's amplified," he said. "If there's ever been a time for a career-defining score, it's now."
Shirley Rosario
From a hold'em specialist to the total opposite, Shirley Rosario can usually be found at the Rio during the summers playing all of the non-hold'em events.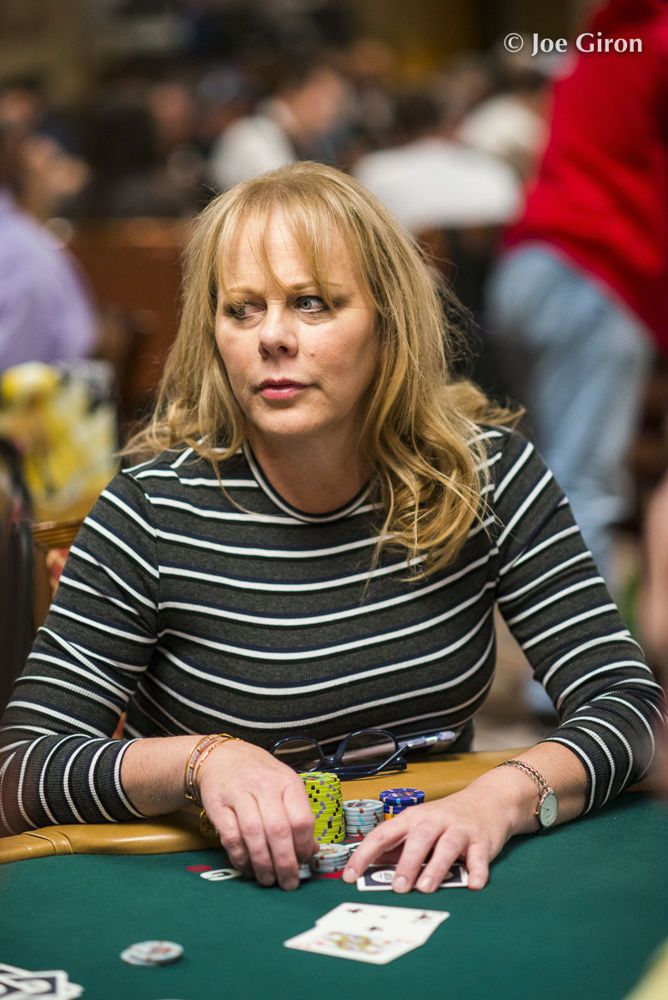 Limit games are Rosario's cup of tea, and she's been cashing in them since 2002, and since 2007 at the WSOP. Her most successful run at the WSOP was in 2014, when she cashed in the $10K Omaha Hi-Lo Championship and $10K Stud Championship, the former a fourth-place finish for $146,522.
Her game plan for 2018 calls for more of the same, with the $1,500 H.O.R.S.E. and all of its $1,500 derivative games on the docket, as well as most of the $10K events of the same games. She's also eyeing $2,500 Omaha/Stud Hi-Lo Mix and the 2-7 triple draw events.
"Limit Omaha hi-lo is my favorite game and I always look forward to playing that, especially the $10k," she said. "I almost do as well in H.O.R.S.E. tournaments as I do in Omaha tournaments, so I am looking forward to playing those as well. Over the past four years, I have done well in Stud even though it's one of the games I have less experience in."
Rosario's coming into the summer with some momentum this year. After spending extra time studying the games, she performed well in the L.A. Poker Classic preliminaries, winning the $570 Big O/PLO8 for $11,975 and coming third in the $570 Omaha Hi-Lo for $6,440. After that, she took third in the $350 H.O.R.S.E. during the L.A. Circuit stop for $12,135.
Rosario: "Playing well is always the main goal."
Now, the trick is just translating those L.A. results over to Las Vegas, but Rosario thinks she has it figured out at long last. In addition to previously learned lessons about warm attire, staying off-property at a condo, eating healthy, and spending time at the skating rink on days off, she's going to schedule regular trips home to see her daughters.
"I've won 12 tournaments in Los Angeles and I think that seeing them is the key difference between my results in Los Angeles and traveling," she said. "They keep me grounded. Hopefully, with a little luck and keeping my head in the game, I'll continue to do well. But playing well is always the main goal."
Nick Pupillo
Quick, who is the highest ranked poker player in the world, per the GPI? OK, it's Stephen Chidwick, but not too long ago, the answer was Chicago native Nick Pupillo, who now makes his home in Arizona.
How could a guy grinding it out in the $1Ks overtake the top high rollers in the world? New formula aside, few are grinding harder than Pupillo right now. His 18 cashes this year ties him for third worldwide.
Pupillo: "I think a less is more approach is good because it's better to be fresh than burned out."
Even more important, though, has been the quality of his results. While he hasn't closed quite as strong recently, Pupillo had a string of monster results in late 2017. He took second in a field of 3,570 at Borgata in September for a career-best $217,535. Then, he won his first Circuit Main Event at Thunder Valley in California for $170,286. On top of that, he got second in the Foxwoods Poker Finals $2,500 Championship for $73,596.
It would be natural for a player running hot to be eager to fire away at everything at the Series, but Pupillo isn't approaching things that way at all. In fact, he's going in with a schedule-free, relaxed approach.
"I think a less is more approach is good because it's better to be fresh than burned out," he said. "I'll probably drive Arizona to Vegas a few times during the course of the summer just to get some balance in."
Pupillo has come a long way from where he started off when he first burst onto the scene in the Monster Stack. His latest leap has come in limit games, where he's been testing himself in some fairly big cash games around the circuit and in his hometown casino in Arizona. He even had Allen Kessler chronicling an impressive cash game session in the limit hold'em game in Colorado. As such, Pupillo said he may dabble in some of the mixed tourneys this year, particularly Event #8: $2,500 Mixed Triple Draw Lowball.
And if he finds early success, expect Pupillo to ramp things up.
"I believe that streaks and wins come in bunches, so if things start out well, I would find myself playing more because of that," he said.