Five Poker Predictions for 2018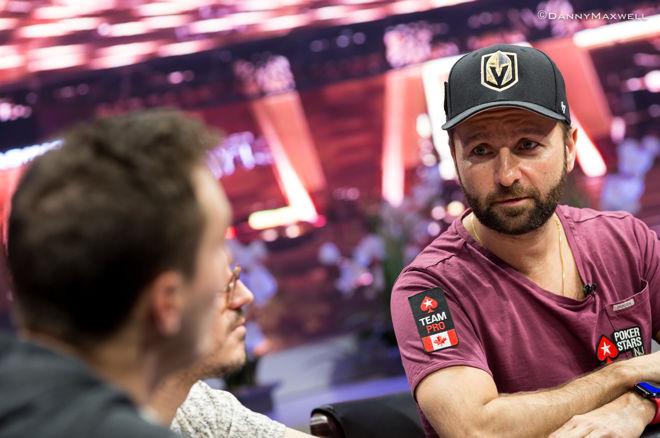 Another year is gone, and 2018 has arrived. Seven days are in the books already, but it's a long year ahead, so it's time to break out the PokerNews crystal ball and try to figure out what's going to happen in the coming year.
With that in mind, I have once again taken my shot and posted five predictions for the coming year in poker. First, though, let's take a look at last year's calls and see how I did.
Forget what you know about consuming the WSOP — Got 'em. OK, I admit that I had a tiny bit of a hint in the form of a cryptic comment from a Caesars employee. But I had nothing concrete to back this up and PokerGO was months away from being revealed. This certainly came true though, as PokerGO and ESPN unveiled a totally revamped coverage strategy and scrapped the long-running November Nine concept.
David Peters will repeat as GPI POY — Nope. I tabbed Peters as the favorite due to his strong combination of results and volume. After cashing for $7.5 million in 2016, he hit for "only" $3.5 million last year. Peters certainly fulfilled the volume part of this as he ranked 20th in number of cashes, best among those who regularly play the world's highest buy-in tournaments. However, the GPI formula only spit out enough points for him to get 13th (?!), while Adrian Mateos won the honors.
Nobody will cash for $8.4 million --NEARLY nailed this one. I tried betting against the trend of continued poker inflation, and Bryn Kenney was the lone soul to surpass this number. He cashed for $8,505,898, the lowest world-leading total since Ryan Riess in 2013. A win in spirit but another L for the kid.
We'll see two states legalize online poker — Went mega-bold on this one and came somewhat close to being rewarded as Pennsylvania came through, becoming the first state to legalize online poker in several years. There was also other legislative progress and several states pushed bills with various levels of success.
Phil Ivey makes his presence felt at the WSOP — Whoops. Ivey, of course, did not record a single cash this summer or at all in 2017, and his only notable Las Vegas appearance was popping into the high-stakes cash game at Bellagio.
Let's go. On to 2018.
1. Two Players Will Join the Elusive Seven-Bracelet Club
Bracelet inflation continues, with a whopping 78 events announced on this year's schedule. So, the value of a single bracelet has never been lower. I mean, even LFG Podcast host Chad Holloway has one, for crying out loud.
With that said, take a look at the list of players who have gathered up eight pieces of WSOP gold.
| Player | Total Bracelets | Last Bracelet Win |
| --- | --- | --- |
| Phil Hellmuth | 14 | 2015 |
| Doyle Brunson | 10 | 2005 |
| Johnny Chan | 10 | 2005 |
| Phil Ivey | 10 | 2014 |
| Johnny Moss | 9 | 1988 |
| Erik Seidel | 8 | 2007 |
| Billy Baxter | 7 | 2002 |
| Men Nguyen | 7 | 2010 |
Pretty short list. And Nguyen was the last to join in 2010, with Ivey preceding him in 2009. Several players have been knocking on the door for the last few years, chief among them Daniel Negreanu.
Negreanu himself set his sights on merely one bracelet this year after several years of lofty multiple-bracelet goals. He hasn't won one since 2013, but it hasn't been for a lack of results as he has posted a number of top-three finishes in the last few years.
Whether due to variance or equally sharp opponents outfoxing him late, "Kid Poker" just hasn't quite finished like he did back in the day.
Still, he seems primed to break through, particularly with the extra time he has dedicated to his no-limit game in recent years and the addition of even more smaller field high roller events in this summer's WSOP. His mixed game prowess goes without saying, particularly after last year's heartbreaking final day collapse in the Poker Players Championship.
If Negreanu can get me halfway home on this one, a number of players could close it out for me. At six bracelets we have active grinders Chris Ferguson (to the chagrin of many), Ted Forrest and Jeff Lisandro. Hell, even Layne Flack and TJ Cloutier have made it halfway deep in a few events in recent years. Longer shots at five would be Jason Mercier, David Chiu, John Juanda, Scotty Nguyen and Allen Cunningham. It certainly wouldn't shock if Mercier added another pair, especially if he piles on the bracelet bets again.
2. Alex Foxen Cashes for $1.5 Million and Wins a Major Title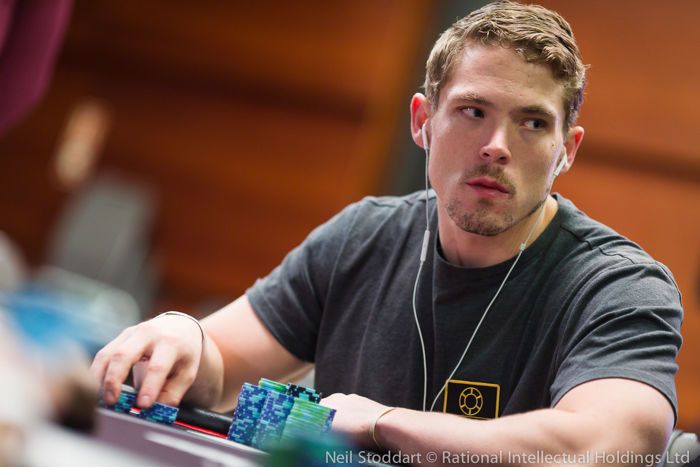 We always like to predict a player to post a huge year, and Alex Foxen gets to carry the burden of PokerNews expectations, at least from this writer, in 2018.
Foxen was so good in 2017, with $1.7 million in cashes and a runner-up finish at WPT Five Diamond, that I figured for this to qualify as a bold prediction I'd have to make it a two-pronged one with a money goal and a major title. For major, we're likely looking at either his first bracelet, first World Poker Tour title or a win on the resurrected European Poker Tour.
I first covered Foxen in 2016, and it's clear from looking at his recent results that he's on a sharp upward trend to possibly becoming one of the next stars of the game. He cashed for $133K in 2015, $339K in 2016 and then broke out in a big way with $1.7 million this year.
I just love the way this guy plays poker, plain and simple. He's just a beast with a combination of old-fashioned aggression and new-school GTO trickery. He knows how to run the table over when he has chips and how to grind his way through cold stretches with 20 big blinds, as he did heading into that Five Diamond final table.
Plus, he's got the grind mentality that you need to post a big year in terms of cashes without necessarily any monster results. After that Five Diamond final table, instead of relaxing at home in the U.S. and enjoying the fruits of his career year, he saddled up for a flight to Europe, registered late for PokerStars Championship Prague and shook off the jet lag for a 10th-place finish.
That's an easy player to bet on. No pressure, Alex.
3. Poker Legislation Stalls Out
Last year's bold call aside, I've definitely learned to be a pessimist when it comes to watching online poker bills move — or more accurately, crawl — through the legislative process in various U.S. states.
Few were more excited for the 2017 progress than the PokerNews staff, as we ranked that the fifth-biggest story of the year, but 2018 looks to have a unique variable on the horizon that could impact whether poker continues to move forward. I'm looking at impending sports betting legislation, and I'm wondering whether that could have online poker on the backburner.
New Jersey's widely-publicized case against the U.S. government looks like it will be resolved in the coming months. The state has long pushed for a repeal of PASPA, a dated 1992 federal law that essentially confined sports betting to Nevada. According to industry expert David Payne Purdum of ESPN, New Jersey has consistently looked more likely than not to win the case.
If that does happen, sports betting would immediately jump to the top of the docket for any state considering gambling legislation or gambling expansion. The nationwide sports betting market is obviously not totally clear, but most estimates place it north of $100 billion, with NBA commissioner Adam Silver throwing out the number $400 billion in his famous editorial from 2014.
Needless to say, that dwarfs the online poker market by orders of magnitude. Now, it's possible that states push monster gambling expansion "omnibus" laws that include everything from online poker to DFS to sports betting. In that case, which you can read more about here from Online Poker Report, PASPA repeal would help online poker.
But, it seems more likely that the online poker can is kicked down the road in favor of this far more pressing gambling expansion.
4. Less Than 30 Players Will Cash for $3 Million
I'll cut right to the chase: I'm basically trying to predict that the global high roller scene will scale back a bit or at least plateau in 2018.
Here's the number of players to hit this mark each year since 2012, the first year that the Big One for One Drop was held: 13 (2012), 13 (2013), 16 (2014), 14 (2015), 20 (2016) and 32 (2017). Clearly, it's steadily rising as the poker economy inflates with more and more high roller events.
However, there's a double whammy here where poker tournament schedules continue to expand into one another's territory and the number of players willing to consistently fire away in super high rollers seems to be declining.
On the first point, take a look at the upcoming schedules for Aussie Millions and the debuting U.S. Poker Open. They mash right into each other with the $100K Challenge in Melbourne overlapping with the first few USPO events. And it's a lot to ask of players, particularly the recreational players, to go right from firing the big Aussie events into a series full of $25K and $50K events in the U.S.
On the second point, players like Juha Helppi have observed that the super high roller fields are getting tougher and smaller. As liquidity in these drops, there's less incentive for both pros with bankrolls on the border and recreational players to keep firing. Even guys like Scott Seiver and Connor Drinan who were mainstays in these things a couple of years ago have picked their spots more or focused their time and energy on other ventures like cash games and cryptocurrencies.
It feels like climate change could be coming, which means less players posting inflated cashing totals.
5. Chris Moneymaker Makes the Poker Hall of Fame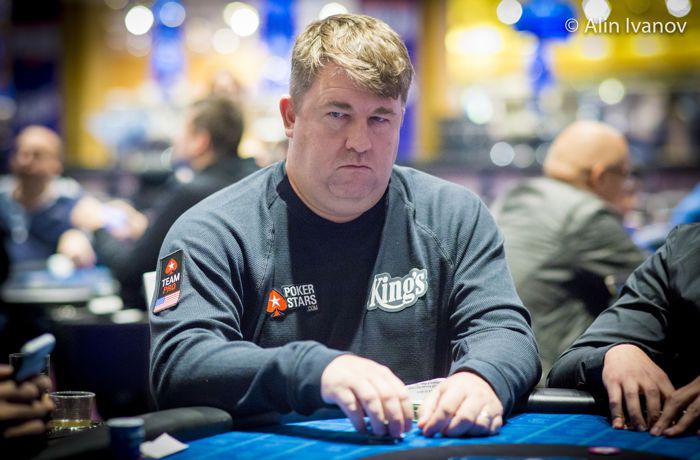 While the Poker Hall of Fame has its flaws, it's still the biggest lifetime achievement award our industry has, so we in the media all pay it some mind every year whether we are involved in the voting process or not.
Chris Moneymaker has been one of the most talked-about candidates in recent years. The 2003 World Series of Poker Main Event champion does not fulfill some of the officially recognized criteria for candidacy. Most obviously, he has not been playing for high stakes or "stood the test of time" in the sense of continually adding titles and accomplishments to his poker legacy.
Obviously, Moneymaker's legacy is all about one thing: helping to usher in the poker boom. It was the right story at the right time in the right event in poker history. He passes in spades the Poker HoF "builder" criterium of "contributing to the overall growth and success of the game of poker" and has been one of its best ambassadors for over a decade now.
Having interacted with Moneymaker and covered him at a number of events, I can say that this guy is a poker fan's dream. He will take pictures with you, talk to you and even play in late night $2/5 cash games with you.
Thing is, that "builder" criterium cited above is reserved specifically for "non-players."
However, David "Devilfish" Ulliott made it into the Hall posthumously this year. The main argument I kept hearing for his inclusion was he did a ton for the advancement of poker in Europe. So, it seems even if there isn't officially going to be a hybrid player/builder category, the individuals voting folks in have unofficially created one.
If Devilfish is in, Moneymaker should be in also, and I think he will get enough support if he's on the ballot again in 2018.