Five Poker Predictions for 2017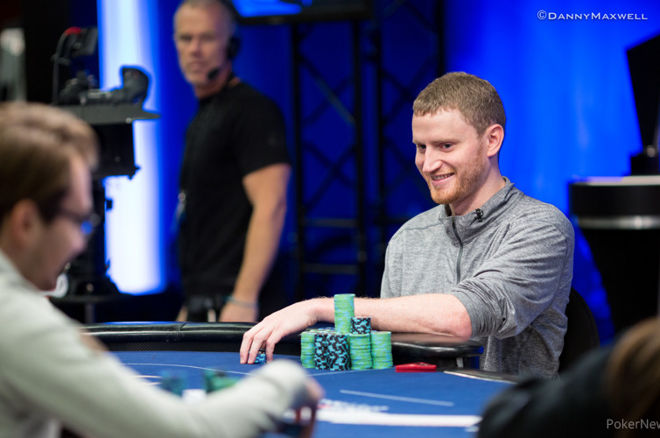 Another calendar year has passed and 2017 is upon us. That means it's time for an annual PokerNews tradition, firing off with some bold and not-so-bold predictions for the coming year.
Last year was my first taking over the yearly predictions column. Before we get into this year's calls, let's look over how I did for the five I submitted at the beginning of 2016. As expected, there were some hits and some misses.
Joe McKeehen

will cash for $2 million — McKeehen had already hit his big score in the $100,000 Super High Roller at PokerStars Caribbean Adventure so I was essentially betting on another million. He doubled that, proving he's here to stay after his World Series of Poker Main Event win.

Scott Seiver

will win GPI Player of the Year — The crystal ball was really foggy for this one. Seiver cashed for $678,798, his worst total since 2009 and did not even finish in the top 300 of the Global Poker Index rankings. Sorry if I shipped you any run bad, Scott.
One Drop will stick at the $111,111 price point — I suppose this is more of a multi-year prediction, but it's held through the first year. The $111,111 buy-in was back at this summer's WSOP and was won by — who else? —

Fedor Holz

.

Stephen Chidwick

and

Mike Watson

win their first bracelets — I keep waiting for these guys to break through, but it still hasn't happened. Watson came oh so close with a runner-up finish to

Jason Mercier

, while Chidwick came sixth in the same event. That was about it for bracelet sweats from these two deserving greats.
Legislation stays on hold — Sure enough, while some rumblings occurred in a few states, things stayed pretty stale on the legislative front. A prediction I'm not happy to get correct, to be sure.
On to 2017.
1. Forget What You Know About Consuming the WSOP
Myriad big-picture stories have swirled around the WSOP in recent years, not the least of which is what effect the pending bankruptcy of Caesars could have on the WSOP.
However, one other development that's fast approaching is the end of ESPN's contract with the WSOP. This year's WSOP is currently slated to be the last one televised under the current contract. The agreement was last extended back in 2009. That extension came up in August the year before the contract was set to end, so we're already well past that time frame.
It's no secret that the landscape of poker has changed massively since then. Black Friday dramatically altered sponsorship opportunities and the poker economy, and while it's seemingly stable, it certainly isn't what it once was. Whether ESPN negotiates a new deal or not, it seems safe to assume the WSOP isn't in any danger of not being televised. However, changes are likely coming either way.
For one, poker fans demand and consume content completely differently now. Much has migrated to online platforms, with Twitch broadcasts and stuff like Doug Polk's YouTube series commanding big audiences. The WSOP has begun to follow suit with cards-up live streams of final tables and these have rendered the old-school "edit-and-voice-over" style a bit obsolete.
Another big change could be concerning the November Nine. Scanning over the WSOP's "save the dates" press release, there's no mention of the November Nine even being a thing this year. Now, it does say the final nine will be reached July 17, which is also the last day listed on the schedule. But the concept never really seemed to be fully realized and this year's final live broadcast running until about 7 a.m. on the East Coast ruined any chance of capitalizing on a hugely exciting final table.
The guess here is that changes are coming, and whether they start in 2017 or 2018, you'll be hearing about them this year.
2. David Peters Will Repeat as GPI POY
I can't decide if this is especially bold or the complete opposite.
In any case, looking over the top of the GPI rankings, where Peters edged out Holz with a late surge at European Poker Tour Prague, one thing is obvious: High rollers are driving the scoring like never before. Everyone who finished in the top five was a regular face at high roller events around the globe. Almost everyone in the top 30 has some presence on the high roller circuit.
Assuming the scoring continues as is, the winner seems very likely to be American or a player who makes his or her residence in Las Vegas. That's where a ton of the high roller action is, with the ARIA series in particular contributing a fair amount of points for a number of players, including Peters and Holz at the top of the list. International players have access to these, of course, but they have to go through the trouble of flying in once a month or more and then deal with jet lag when they do.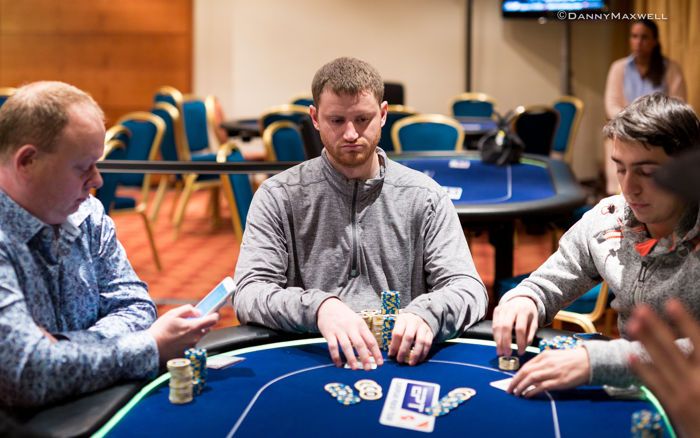 Though Holz would appear likely to be out of the running if his proclamations of retirement are to be believed — and he should certainly have the financial wherewithal to do as he pleases at this point — there's still tons of top talent to contend with Peters. And he's unlikely to run as good as he did in 2016. So why the Ohioan?
For one, volume. The top of the "Most Cashes" leaderboard on the trusty Hendon Mob database is tilted heavily towards WSOP Circuit grinders. Look no further than the man who topped 2016 — and finished top six in the previous two years as well — John Holley. But Peters checked in at 50th, so it's clear his graduation to crushing high rollers hasn't come at the expense of everything else.
Plus, I interviewed Peters after he shipped his first bracelet this summer. While he's almost always stoic as can be at the table, the man was positively giddy in those moments and it's clear he still has plenty of enthusiasm and excitement for the game. The near miss where he lost a big lead at EPT Prague to finish third in the Main Event will only make him hungrier.
3. Nobody Will Cash for $8.4 Million
The top money earner has hit this mark every year since the advent of the One Drop.
Assuming WSOP Main Event numbers and payout structures hold relatively steady, the Main Event winner figures to make another $8 million or so, as has been the case the past two years since the $10 million guarantee that Martin Jacobson collected was scrapped. So, this is a bet on a few things.
One, that there won't be a $1 million buy-in this year. Guy Laliberté made his big move with his pet event, excluding pros and making the€1 Million Big One for One Drop invitation-only. The event was completely absent from the WSOP in an even-numbered year after running in 2012 and then 2014 with decreasing numbers and Laliberté instead hosted the event in Monte Carlo.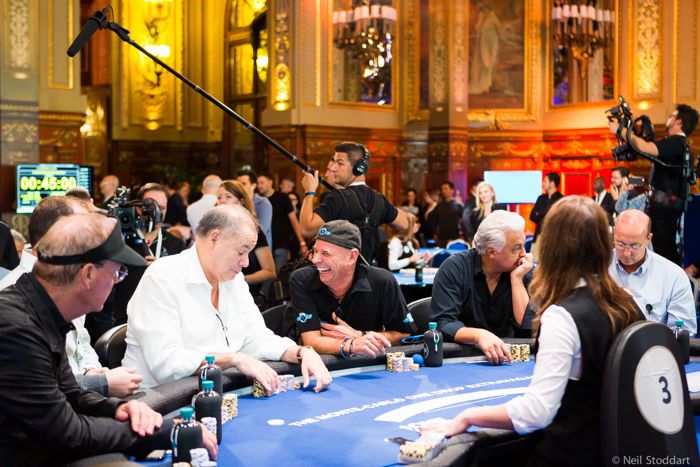 Laliberté expressed confidence that his event would be well-attended, but just 28 entries were logged in the reentry affair after an initial proclamation that 35 runners had signed on. It seems unlikely they'll attempt to run it back.
Second, nobody will go on the type of run Holz went on this year in high rollers. Holz himself says he's retiring or at least putting in recreational volume at this point. And the high roller circuit in general might be slowed down a bit with PokerStars retiring the EPT and moving to the PokerStars Championship series. It's questionable whether locations like Panama can support big high roller events that padded the payouts of previous top cashers like Holz, Seiver and Dan Colman.
4. We'll See Two States Legalize Online Poker
This probably qualifies as mega-bold. The safe bet would once again be on no significant development, but I'm going to put on my loose-aggressive hat and make a case for progress.
The status quo has held for quite some times now with just Delaware, New Jersey and Nevada sporting regulated online poker. Let's get one thing out of the way from the jump: I'm not expecting anything out of California. Having followed a number of stories coming out of the hotly contested battleground, it seems like things are at a complete deadlock there. Yes, progress was made in 2016, but the anti-PokerStars faction isn't budging on wanting harsh punishment handed to the red spade. Since PokerStars is the driving lobbying force behind legislation, these two sides still appear to be miles apart on an agreement.
Now, the good news is that progress seems nigh in Pennsylvania. Online gaming was a key part of the last budget agreement, so it seems like there's a decent shot that Pennsylvania will join the party — where else are they going to get that $100 million? A state senator already began setting things in motion for a bill Jan. 2.
If that does happen, there's possibility of a domino effect on neighboring states. That would make three Northeastern states with online gaming. Other nearby states with casinos like New York and Massachusetts would risk falling behind the curve and ceding revenue to their neighbors. Capital-hungry governments have to see that even tiny Delaware is raking in more than $200,000 most months from online gaming.
Plus, there are wild card states like Michigan, which emerged as a surprise candidate for online gaming in 2016.
5. Phil Ivey Makes His Presence Felt at the WSOP
This might be the wildest stab on this whole list. However, there's plenty of reason for Phil Ivey, arguably the most popular and greatest poker player alive, to return to the WSOP in 2017.
For one thing, there are Ivey's business interests. Ivey has invested in projects from his Ivey League training site to his short-lived daily fantasy sports portal, PhilIveyDFS. Interest in Ivey remains high among poker fans, so the Ivey name still lends credence to products to which it's attached. However, the longer Ivey remains on the lam, the more that interest will likely wane. If Ivey continues to be a relative ghost in the poker world, opportunities to make inroads with business investments using Ivey's brand may begin to fizzle as well.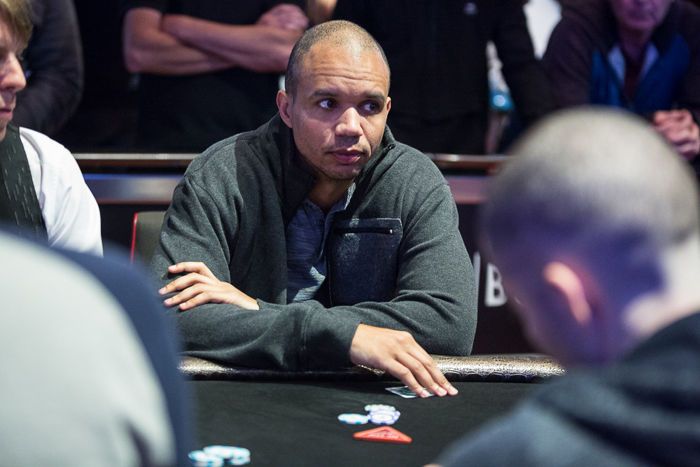 Second, Ivey has talked in the past about his legacy, telling PokerNews in 2015 during his brief WSOP appearance that he would like to resume chasing Phil Hellmuth in the all-time bracelet counts at some point.
The only way to do that is to sit down sometime and get on the WSOP grind.
Of course, this could go the other way and I wouldn't be the least bit surprised. Specifically, Ivey's legal troubles and continuing court battles with casinos may necessitate that he continue to traverse the globe in search of the best high-stakes cash games available to him.
But even then, I'm giving myself an out. Maybe Ivey just shows up for one or two big tournaments this summer and crushes, pocketing fistfuls of cash and heading back on his way to wherever it is poker's most legendary figure goes. That might actually be the most perfect chapter in the ongoing Ivey saga.