Women of the WSOP: Kelly Minkin Running Deep Again in Main Event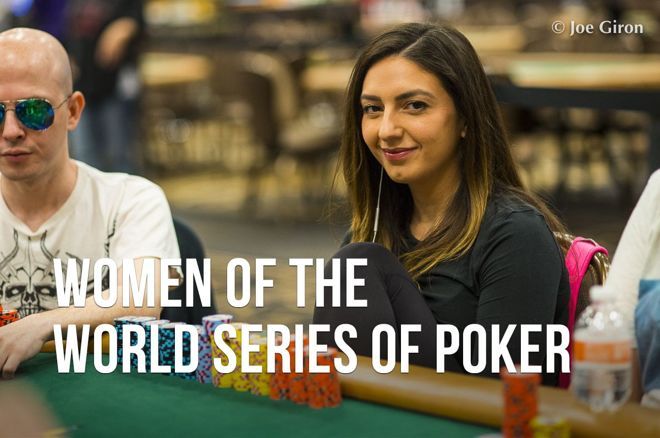 Women generally represent between 5 and 10 percent of poker tournament fields — and it's an even smaller percentage in high roller events. This article series means to encourage greater female participation by highlighting some exceptional women who are braving — and excelling in — today's "man's world" of poker.
---
"The Chillest," "The Illest," "MachineGunKelly" — whatever you want to call Kelly Minkin, she's proving here in the 2018 World Series of Poker Main Event just why she is notoriously feared at the table.
The attorney turned poker pro has found a balance between her two professions, and sees many parallels between the two.
"The better I am at poker, the better I am as an attorney, and vice versa."
Here in her second deep Main Event run in three years, Minkin's poker skills seem sharper than ever. After starting Day 4 on Sunday with 795,000 chips, she had a stellar day to end sixth in chips with 3,459,000 and 310 players remaining. She ran it up on the PokerGO feature table, showing a bluff on live TV, and then made a big call-down with a flopped second pair to get over 3 million.
The Bluff and the Call-down
Her ace-jack bluff hand on the feature table has garnered some attention, and Minkin filled PokerNews in on some of the details.
An active, aggressive player opened and Minkin three-bet ace-jack suited, then flatted his four-bet. She flopped a gut-shot on seven-eight-ten, her opponent continued, and she raised. Her opponent called and they went to the turn.
The turn brought a king, improving Minkin to a double-gutter and when her opponent checked, she bet and got the fold.
"I showed the hand because, you know, why not?"
Bluffed my ass off on live TV because fuck it I'm winning it #TWOFUCKINGMILLION ###

— The Chillest (@The_Illest)
Apparently poker pro and commentator Nick Shulman respected the bluff show, calling it "gangsta" on the PokerGO broadcast.
"A lot of my game incorporates live reads and a lot of meta-game that's within the table itself," Minkin explained. "So when I made that bluff and showed it, I knew that it would somehow play into the dynamic at a later point."
"I just adjust my play according to what happens at the table."
That's exactly what happened later, when Minkin found a big check-call down against the same player later in the day with second pair. With all their table and hand history present for both players to access during the hand, her opponent decided to run a big bluff for his stack, while Minkin went with her read and found a big river call to send him packing.
It's really pretty simple, the way Minkin puts it:
"I just adjust my play according to what happens at the table."
Many will attest that the players best at executing "exploitative play" by adjusting to their table and individual opponents are some of the hardest to play against - and the most dangerous. One of Minkin's tablemates and even the dealer commented on Minkin's intimidating style of play.
Just watched @The_Illest call off 700k in river with 2nd pair correctly. She's not invited to my home game.

— Adam Rude (@pvault2)
Robert the dealer just dubbed me #machinegunkelly bc of that gangster call ###

— The Chillest (@The_Illest)
When asked about her new nickname, Minkin laughed.
"[The dealer] was like, 'That was such a gangster call, you're name is now Machine Gun Kelly,' so the whole table was laughing and we kind of went with it."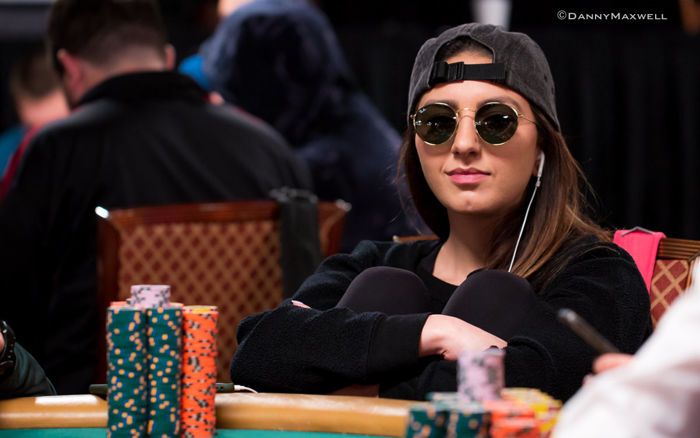 Day 5 Update
Here on Day 5 leading up to the dinner break, Minkin got off to a hot start to take over the chip lead with 5.7 million pretty early on. Then, she took some hits and cooled off, still in fine shape with 3.205 million coming back to 20K/40K with a 5K ante.
"I had a few tough hands," said Minkin. "I ran trips into a straight and I had to fold the second-nut flush, I believe to the nut flush. I don't know if it was a good fold or not."
"It feels good to have everyone rooting for me."
Even so, heading back from dinner to her new seat under the lights at the main ESPN feature table stage, Minkin was feeling good.
"I'm still really positive. I have over 2x the average stack, so I'm not sweating it."
After making a super deep run in the Main Event just three years ago when she finished 29th of 6,420 for $212K, Minkin is happy to be back on the biggest stage in poker.
At the time of writing, 135 players of the original 7,874 remain, all guaranteed at least $57,010 with $8.8 million up top. Minkin and Natalie Teh of Malaysia are the only female representatives left in the field, and they are feeling the support of the poker community.
"I'm excited," Minkin said. "It feels good to have everyone rooting for me, and to know I can have a really positive impact on the poker community by going deep, so I'm all for it. I'm ready to go."
---
You can follow Minkin and Teh and all the 2018 World Series of Poker Main Event action via PokerNews' live updates, which will continue until a winner is crowned.