Throwback Thursday: Why Tony Dunst Was Banned from Australia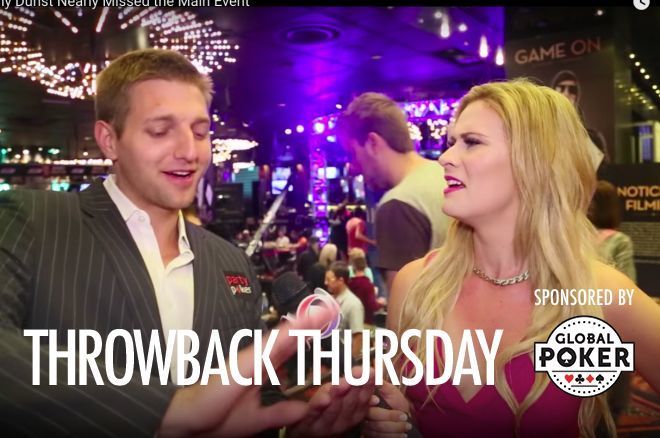 Yes. That's not click bait. Poker player and World Poker Tour commentator Tony Dunst was banned from Australia for THREE YEARS. He tells Sarah Herring back at Aussie Millions 2016 what it was that got him banned from the continent.
In this week's Throwback Thursday video, he also explains how he lost a $5K chip at the casino. Frustrated at losing that much money, Dunst decided not to play the Main Event. It wasn't until his good friend and a well-known poker player convinced him to play giving him a 15% freeroll. Dunst's response? "I'm going to piss away these chips and your money and I'm looking forward to the opportunity of doing it."
What a free roll that was! Dunst ended up getting 2nd in the Aussie Millions Main Event for $452,729! Who was the famous poker player who ended up making almost $385,000? Why was Tony Dunst banned from Australia?
Watch to find out!
Want to play online poker in the United States? Check out Global Poker!