Five Times Rounders Schooled us on Modern Poker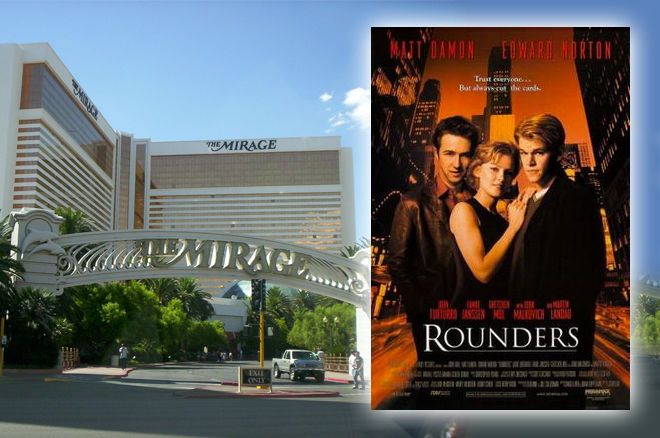 Released over 20 years ago, Rounders is widely regarded as the best example of Hollywood understanding poker. The movie also has a cult status among fans of its stars, Matt Damon, Edward Norton and John Malkovich.
What Rounders has also done is to inspire each new poker fan, having an uncanny ability to appeal to the core emotional triggers that the game provokes. Even today, with the poker landscape changed by social media, game theory and all the other advances that have come into the game in the two decades since its celluloid debut, Rounders still strikes a chord.
Here are five of the best examples of the John Dahl movie doing just that.
---
1. Joey Knish — I Play for Money
In 1998, Rounders came into cinemas a full five years before Chris Moneymaker hit the jackpot in 2003's World Series of Poker Main Event. In the movie, Matt Damon's leading man of Mike McDermott has some problems with bankroll management. He has already lost the lot once by the time his super-annoying semi-friend Joey Knish schools him about the merits of keeping his finances as tight as his curls.
Can Knish convince McDermott not to risk it all? Of course not, it's a movie. McDermott choosing to drop down to micro-stakes doesn't fit the narrative at all. But Knish's words of motivation about making sure he puts his kids through college with the money he earns will strike a chord with anyone who makes a living playing the game today.
---
2. The Judge's Game
Everyone's been on the rail and known exactly what the player you're rooting for should do. In this classic scene, McDermott is unable to resist calling the cards at a private game between professors. The scene is important within the movie, because it shows us what we've already worked out as the audience, that McDermott needs the game and cannot resist getting back into the action, even in such a reflective way.
Outside of the movie, the scene calls out to that part of every poker novice that wants to get involved in the game. The thrill of "playing the player, not the cards" is writ large into the aspirational outlook of players to this day. From qualifying into the World Series to that online tournament that everyone wants to grab a piece of, doing so with a serene sense of knowing what the other players are holding remains the dream for players everywhere.
---
3. Atlantic City Suckers
Head down to the Rio at this summer's World Series and take your seat in a sit-n-go for tournament lammers, the currency of poker regulars at the WSOP's longtime home venue. If you do, you'll feel like one of the players at the Atlantic City game where Mike McDermott pitches up to play having got back on the horse. In this scene, he's greeted by many of his friends from the city. With two free seats being filled by some suckers who arrive at the table with no idea they're going to be hustled out of their last dime, the movie puts us in on the gag while it's being told.
Everyone knows this scene having been on either side or both sides of it. Going from being the mark to being on the other side upon gaining experience remains a theme even today. McDermott and his friends at the Atlantic City table bring these experiences to life.
---
4. A Sign on Your Back
If there was a bumhunter in 1998, it was Ed Norton's character, amusingly named Worm. Shadier than a noon shadow, Worm can't help trying to bend the odds in his favor, whether it's on the level or not. Clearly a talented player, he won't rely on his skills when there's a crooked way to get there quicker.
From multi-accounting to the Full Tilt scandal, modern poker has endured characters with the morals of Worm. McDermott warns Worm against playing against certain players in this scene, ones he might do well to avoid. But does he listen? Does any player listen the first time they take a shot and lose? Worm reloads, just like many of the movie's audience would have done.
---
5. I Stick it In You!
If you ever tune into poker Twitter and think that it got salty, then you probably trace those trading insults back to Teddy KGB. Played by John Malkovich with Machiavellian glee, Teddy KGB is lord of his underground poker kingdom, and he doesn't just run the joint, he runs over players. The equivalent of an end-boss in the final level, he gets the better of Mike McDermott in the opening scene of the movie, so it's inevitable that he's going to be the final obstacle to McDermott's redemption by the end of the film.
What makes this scene representative of modern poker is how easily Teddy can goad Mike into putting it all on the line. From charity boxing matches to heads-up showdowns, poker Twitter has invited more beef than a Texas cattle rancher. At least in Rounders, the trolling of our favorite player ends well for the good guy.
---
Mirage photo via goodfreephotos.com. Rounders poster via Wikipedia.org. Movie clips via YouTube channels movieclipsFILM and Miramax.
---