Josh Prager Wins the $1,650 Ante Up World Championship Main Event for $116,434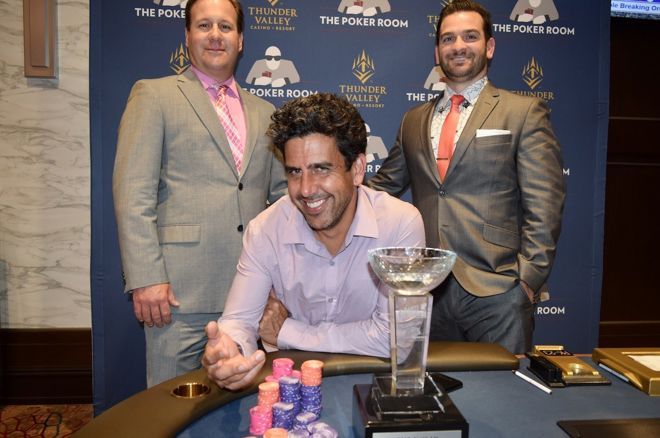 Table Of Contents
The $1,650 Ante Up World Championship has come to an end with a chop between the final two players. Josh Prager and Wood Bailey agreed to the chop just minutes after heads-up play began, and Prager will take home $116,434, while Bailey walks away with $114,434. The agreement was made while Prager was just one big blind ahead of Bailey, giving Prager the extra $2,000.
The two players battled on for the Ante Up World Championship trophy and the right to be on the cover of the September issue of Ante Up Magazine, and it was Prager coming away with the heads up win.
In a tournament that drew 469 entries and saw eliminations at a rapid pace throughout, the final table was a slow grind for the last nine survivors. Five-handed play lasted for two hours before three quick eliminations suddenly left Prager and Bailey fighting it out heads up.
Final Table Results
| Place | Player | Country | Prize |
| --- | --- | --- | --- |
| 1 | Josh Prager | United States | $116,434* |
| 2 | Wood Bailey | United States | $114,434* |
| 3 | Noel Rodriguez | United States | $61,095 |
| 4 | Mike Zimmer | United States | $41,930 |
| 5 | Jordan Henegar | United States | $32,195 |
| 6 | Srini Godavarthy | United States | $27,215 |
| 7 | William Givens | United States | $22,400 |
| 8 | Terry Wheeler | United States | $17,600 |
*Denotes heads-up deal.
Final Table Action
Jordan Henegar hung on with a short stack for as long as he could before bowing out in fifth place, taking home $32,195. Mike Zimmer went to the rail in fourth just minutes later, cashing for $41,930, and just moments after that Noel Rodriguez went out in third for $61,095.
Prager had been advocating for a multi-way chop for much of the later levels of the final table, and when the sudden heads-up situation materialized, Bailey asked him if he wanted to play on or come to an agreement. At the moment, Prager decided to play on, but a few hands later the chop agreement was made.
The six-figure finish is the biggest of Bailey's poker career and was the reward for surviving a tough and long final table.
"I have a renewed sense of being grateful that I can play the game at a high level again."
"I keep looking at the payouts," Bailey said. "That kept me going, and plus I worked really hard to get to this point. This is my biggest score yet."
"I was down and out in 2018, my health was crap and I couldn't even play. I have a renewed sense of being grateful that I can play the game at a high level again."
Day 2 began with 60 players, out of the original field of 469. Other final table finishers included Srini Godvarthy ($27,215), William Givens ($22,400), Terry Wheeler ($17,600) and Seymond Pon ($13,200), finishing sixth through ninth respectively.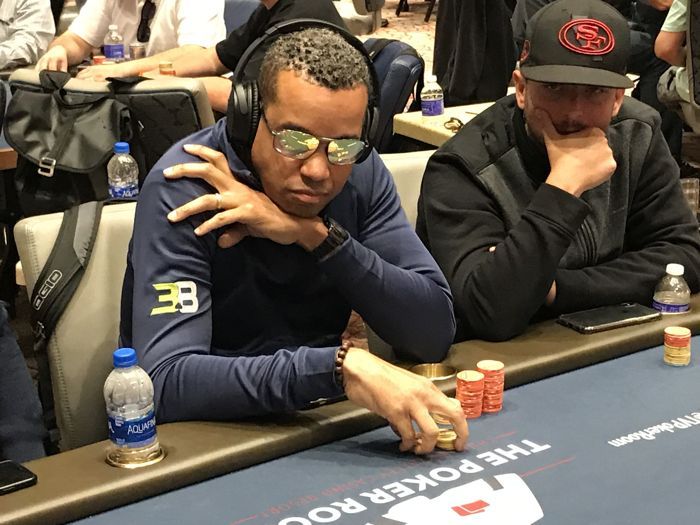 Prager adds the six-figure payday to his career tournament winnings, which are now approaching nearly $2 million.
"I always think that final tables are not just," Prager said. "Everyone is 30 big blinds (deep), every hand is so important. "You don't deserve to win. You deserve to get to the final table, you don't deserve to win."
The guarantee for the event far exceeded the advertised $500,000, as 60 players cashed and took part in the total prize pool of $685,678.
The Ante Up Poker Tour will host its next tournament at Atlantis Casino Resort Spa from August 15-25, 2019. Once again the PokerNews Live Reporting Team will be on hand to capture all the action.