MPN is Shutting Down Its Online Poker Operations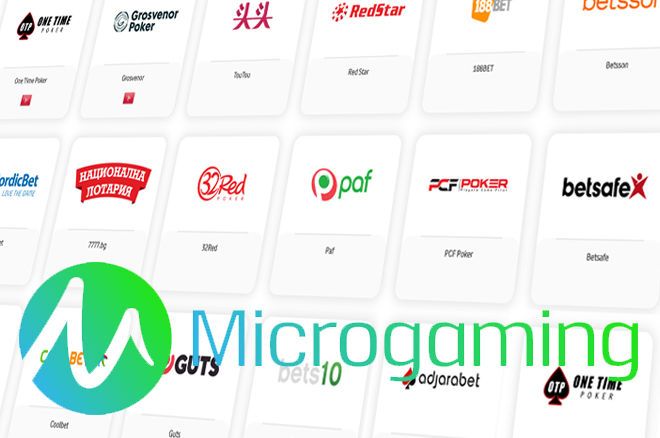 Table Of Contents
MPN, formerly the Microgaming Network, is shutting down its online poker operations. According to a blog post by managing director Alex Scott, they "expect the network to close in Q2 or Q3 2020."
Rumors of closure began circulating this week, but no concrete evidence was found, nor was any official word from the MPN management team initially. In the early hours of Friday morning, one member of Two Plus Two posted a screenshot of an email they received from One Time Poker, a skin on MPN. It reads:
We hope this e-mail finds you well. One Time Poker appreciates your business, and as you are, by ow, aware, OTP puts the players first. It is on the basis of that relationship we are relaying the following message to you.

Yesterday, we were informed by MPN it is their intention to discontinue service of their poker client. This is a global decision and affects not only OTP, but all the poker rooms on the MPN network. We are compelled to relay this to you immediately.

The shutdown will not come immediately. We were informed this will happen in 6-8 months time. A meeting between MPN and the owner/operators of each room on the network will take place tomorrow at 11am UK time.
The Managing Director of MPN, Alex Scott, also posted on the Two Plus Two forums, in the official MPN thread. His simple message reads, "I'll have a statement on this in the next few hours."
Major Brands on the MPN
MPN is the home to several major brands which will now be looking for a new home should they want to continue offering online poker to their customers.
Grosvenor Poker, paf, CoolBet, betsafe, Betsson, 32 Red, NordicBet, and OlyBet are just a handful of major online poker sites that are now under threat.
The MPN already lost RedKings Poker who ceased trading on April 28th after 13-years. RedKings Poker switched from the iPoker Network to MPN in Sep. 2016.
Unibet was another major brand to leave MPN, doing so to move to its standalone platform in 2014.
PKR was also part of the MPN at one time but was suspended by the network due to financial issues. PKR has since ceased trading with PokerStars honoring players' account balanaces.
Official Line From MPN
MPN has since held the meeting mentioned above and released an official statement, which reads:
The decision follows an extensive internal review of the software supplier's product portfolio and strategy, signaling the end of an award-winning network that has provided online poker players with unique and entertaining gaming experiences for more than 16 years.

In the run-up to the network closure, which will be fully detailed on the MPN blog in the coming weeks, access to online tournaments, promotions and cash games will remain available to players.
CEO of Microgaming, John Coleman, commented "The network model no longer fits with our strategic vision for poker, and this is the right time to announce the closure as we focus on redistributing key resources and personnel across the business. While the network will be closing, this is not the end for poker at Microgaming, which is driven to create the most enjoyable entertainment experiences, leading the way with world-class gaming content. Ultimately, this move will help the business to achieve that vision as we follow a new strategic direction for the vertical, details of which will be revealed in due course."
According to the short FAQ in the blog posted, the currently ongoing "Universal Championship of Poker series will continue as advertised, and guarantees will remain the same. Expect overlays."