Mike 'Timex' McDonald Explains Betting On the Aussie Millions with PokerShares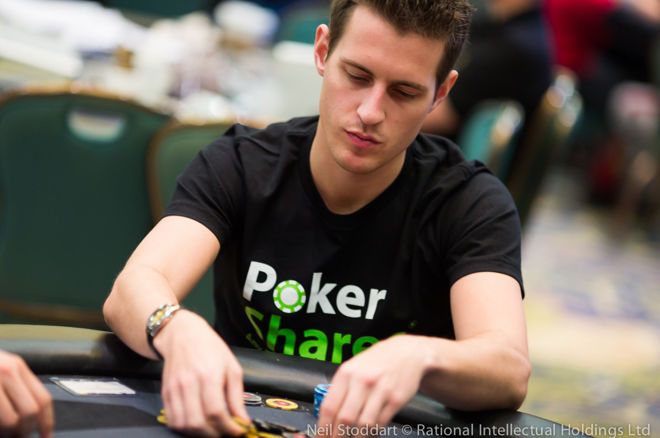 In just over a week, the first of four No-Limit Hold'em High Roller Challenges will take place at the 2020 Aussie Millions, with the world's best poker players expected to take part in some of the most prestigious High Rollers in the world.
Usually, the only involvement poker fans can have in these five- and six-figure buy-in events is to follow the live updates right here on PokerNews, but this year fans have a new way to get involved in the tournament.
PokerShares, the site set up by Mike 'Timex' McDonald in 2017 have published odds on players to win the A$25,000 Challenge, allowing fans to "have some skin in the game" according to McDonald.
PokerNews spoke to McDonald in the lead-up to this year's tournament to find out a bit more about how it works and how fans might be persuaded to place a bet on their favourite players in this year's A$25,000 Challenge.
PokerShares and the Aussie Millions
"The Aussie Millions is such a huge festival," said McDonald. "It's one of the few events each year where we have bet requests several months before it even begins!
"With each major event, we list known participants and users can bet on their favorite player(s). It's for those who don't have the bankroll or time to commit to playing in these major events, and it lets viewers get closer to the action by allowing them to bet on any player they like."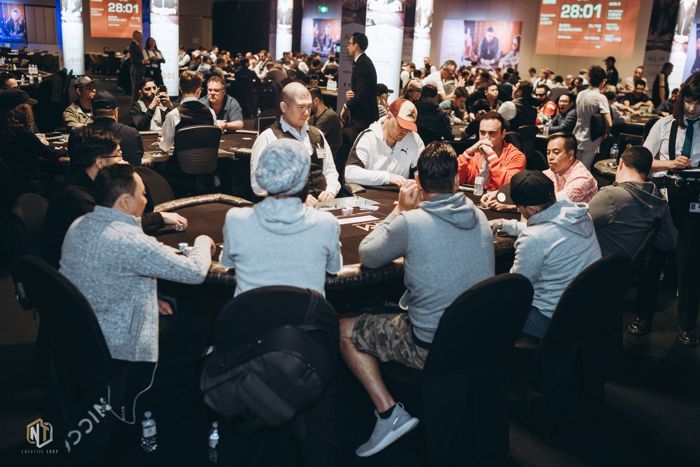 Different players are listed at different prices, with former Australian international cricket Shane Warne currently priced at 0.82 and four-time WSOP bracelet-winner Dominik Nitsche at 1.80. We asked McDonald what the difference between the two means for those wanting to place bets.
Assorted A$25,000 Challenge Odds
Odds correct at time of publication
"This means that if you want 1% of Shane Warne's winnings you need to pay 0.82% of the buyin and to get 1% of Nitsche's winnings you need to pay 1.8% of the buyin. It's up to you which player you think is better!"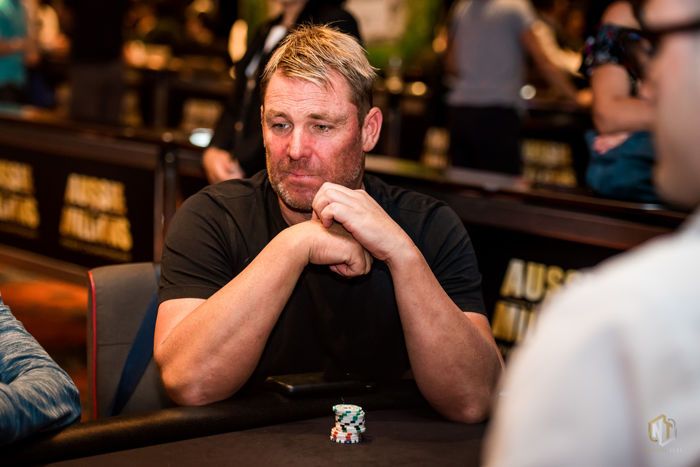 How PokerShares Works
According to McDonald, PokerShares have a variety of both quantitative and qualitative metrics used to arrive at our odds. As for who is listed, this depends on several things such as social media posts and general intuition regarding which players at that festival PokerShares think will play.
"Additionally, as players request to be on themselves, we'll add them to the markets, and all bets made on players who don't participate will be refunded."
Aussie Millions Memories
McDonald says he has good memories of the Aussie Millions having first attended the festival back in 2008 where he not only made his first live final table but won his first live poker tournament after taking down a A$1,000 No-Limit Hold'em tournament for A$33,950 (US$29,843).
"In 2009 I broke the longest cashless streak of my career in Melbourne with a deep run in the Main Event," said McDonald, but bigger things were to come five years later.
The following two years were remarkable for the Canadian, finishing third in both the A$100,000 Challenge and the A$250,000 Challenge in 2014, before finishing as runner-up in the A$250,000 Challenge in 2015.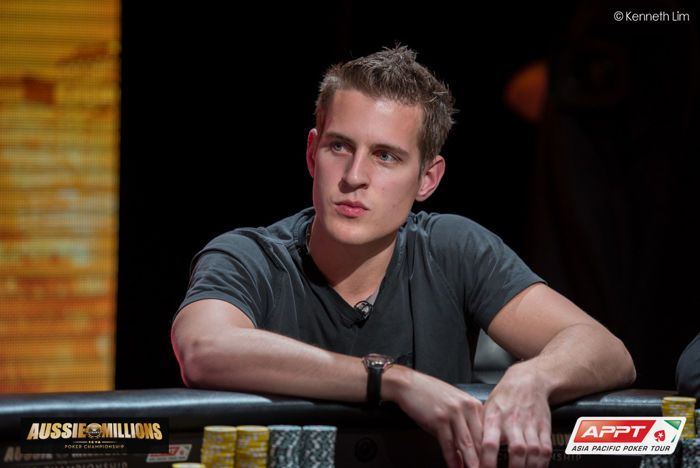 "One of the best stretches I've ever had"
"I had originally skipped to Aussie Millions, but some last-minute FOMO [fear of missing out], so booked a five-day trip just to play the $100,000 and $250,000 Challenges. Customs were quite confused to see such a short trip!"
"I came into the festival off the back of one of the best stretches I've ever had. My last three tournament results were six- or seven-figure scores in Prague and the PCA. So by the time the Aussie Millions finished I had a streak of five consecutive events with six- or seven-figure scores. I'm still in a state of disbelief about just how streaky poker can be!"
"My Aussie Millions results were very much overshadowed byPhil Ivey's back-to-back-to-back wins but ultimately I was very pleased with my performances."
Other Events with PokerShares
PokerShares is not just offering odds on the Aussie Millions. Head to their website to find out how you can be on the Galfond Challenge, partypoker MILLIONS UK, PokerStars Winter Series and more!
Event
So if you are tempted to place a bet on a player in one of this year's Aussie Millions Challenges, you can always check up on the progress of your chosen player right here on PokerNews.
$25,000 Pot-Limit Omaha
$25,000 Challenge
$50,000 Challenge
$100,000 Challenge
Will Shillibier is based in the United Kingdom. He started working for PokerNews as a freelance live reporter in 2015 and joined the full-time staff in 2019. He graduated from the University of Kent in 2017 with a B.A. in German. He also holds an NCTJ Diploma in Sports Journalism.