Try These 6 GGPoker Features To Get The Most Out Of Your Poker Grind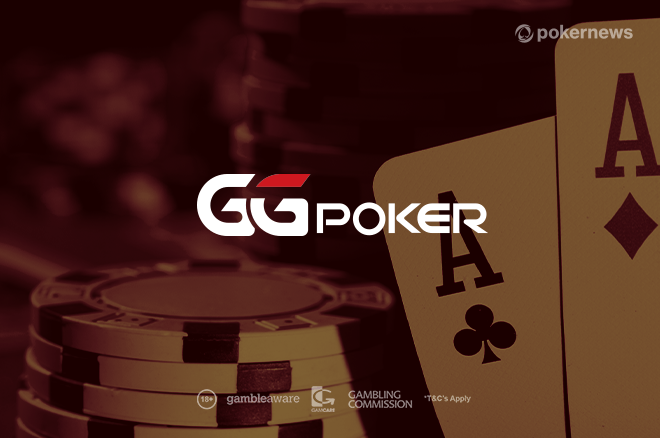 Table Of Contents
GGPoker is one of the leading online poker platforms in the world. It is the home for the international leg of the of the World Series of Poker Online as well as the WSOP Circuit. It's also the site that high stakes crushers go to play for some nosebleed poker cash games and also rewards players who experience the baddest of the beats.
Another reason for their success is that GGPoker has one of the most action-packed poker clients out there, with so many exciting features. So be sure to try them out so you can get the most out of your poker grind.
Daily Freebie
All you have to do to get your daily freebie on GGPoker is log-in at least once per day. Players can obtain their reward from the 'Daily Freebie' tab which is in the promo section of the client.
You'll get your prize automatically and they can be used to play games like Battle Royale and Spin & Gold. These formats can allow you to turn micro buy-ins into big cash prizes.
| Day | Ticket | Value |
| --- | --- | --- |
| Monday | Spin & Gold | $0.25 |
| Tuesday | Battle Royale | $0.25 |
| Wednesday | Spin & Gold | $0.25 |
| Thursday | Battle Royale | $0.25 |
| Friday | Spin & Gold | $0.25 |
| Saturday | Spin & Gold | $1 |
| Sunday | Battle Royale | $0.25 |
Staking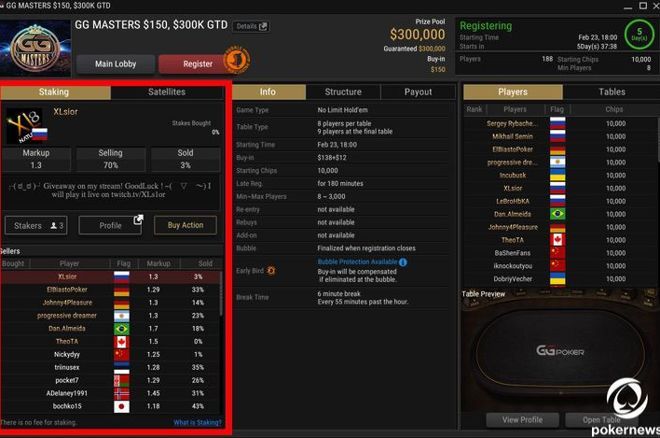 Staking has been an integral part of the live poker scene for decades however, it was lacking for quite some time when it came to online poker. Players would often have to look to sell action via social media and online forums, well GGPoker changed the game with its inbuilt easy-to-use staking feature.
Players can now look to supplement their buy-ins with some backing and they can also support their favourite players with a click of the button.
Be sure to check out how tournament staking works at GGPoker before buying or selling any action.
Best Free to Play Slots
All-In Insurance
GGPoker even pays you when you lose, providing you have insurance, of course.
If you get all your chips in the middle as the favourite, but your opponent still has a few cards they could hit to scoop the pot. The insurance feature allows you to ease the times when your hand gets outdrawn.
The criteria to qualify for insurance are:
You are the favorite to win the pot when you go all-in
The total pot is at least 10 times the amount of the big blind
There are 14 or fewer outs that your opponent can catch to beat you
There are only two players remaining in the hand
If your opponent catches up, players collect their insurance payment immediately.
Win 2022 WSOP Main Event Seats NOW on ClubGG!
Smart HUD
The Smart Hud on GGPoker is a useful and simple tool that helps improve your game.
Players can use the Smart Hud to get information on their opponents while also tracking their own stats. When used properly, it can make players help make better-informed decisions, as they can determine whether their opponents are too aggressive or too passive.
When playing tournaments, players can also use the Smart Hud to see an opponent's total winnings on GGPoker, helping them determine whether they are someone they should tangle with or avoid.
---
Play on GGPoker in Ontario! online poker rooms in Ontario
---
PokerCraft
Another avenue in which GGPoker helps you improve your game is with PokerCraft. With PokerCraft, players can track their entire poker journey by replaying every tournament hand or any game that they play. Players can take a deep dive into any interesting situation they encounter and analyze it as much as they want. It's a great way to try and filter out mistakes and plug any leaks.
Players don't always have to use it as a learning tool either, it's a great way to find an interesting hand which they would like to share among friends.
To find out how to use all the tools on PokerCraft, click here to find out more.
Bubble Protection
There are few things more heartbreaking in tournament poker than being the bubble. It's something all poker players will encounter throughout their career, but that still doesn't make it easier when it's your turn to be the last one eliminated before the money.
GGPoker has looked to stop you from staring into the abyss ever again with their Bubble Protection feature.
All players need to do to protect their buy-in is to look for the Bubble Protection stamp within the tournament lobby and register the event before it gets underway. If you finish just outside the payouts, you get your buy-in back.
The tournaments with Bubble Protection are:
Daily Guarantees
Bounty Hunters
Omahalic
Pheonix Rebuy
MBP
Bubble Protection Details
| Tournament Entrants | Bubble Protection Candidates |
| --- | --- |
| 10-99 | 1 |
| 100-499 | 2 |
| 500-999 | 3 |
| 1000-1999 | 4 |
| 2000-2999 | 5 |
| 3000-3999 | 6 |
| 4000-5999 | 7 |
| 6000-7999 | 8 |
| 8000-9999 | 9 |
| 10000+ | 10 |
Get In On The GGPoker Action With a $600 Welcome Bonus
Now is the time to join GGPoker if you do not already have an account. Download GGPoker via PokerNews, create your account, and make your first deposit knowing GGPoker matches your initial deposit 100% up to a maximum of $600.
The bonus releases into your playable account balance in $1 increments each time you contribute $5 in net cash game rake or pay in tournament fees. You have a full 90 days to release as much of the bonus as possible.
In addition, new depositing players can get involved in the Honeymoon promotion. The promotion revolves around completing daily challenges. Completing just three see you win a prize. Complete all 30 and you will have received $170 worth of cash and $180 in other rewards on top of your $600 welcome bonus!
| Number of Missions Completed | Reward |
| --- | --- |
| 3 | 2x $0.50 AoF Sit & Go Tickets |
| 5 | 1x $2.50 Global MILLION$ Satellite ticket |
| 7 | 10x $0.50 AoF Sit & Go tickets |
| 10 | 1x $5 Omaholic MILLION$ Satellite ticket |
| 15 | T$14 |
| 20 | $20 cash |
| 23 | 1x $50 Global MILLION$ ticket |
| 24 | T$50 |
| 25 | 1x $52.50 Omahoic Bounty Quarter MILLION$ Stage 1 ticket |
| 30 | $150 cash |
Calum has been a part of the PokerNews team since September 2021 after working in the UK energy sector. He played his first hand of poker in 2017 and immediately fell in love with the game. Calum's proudest poker achievement is winning the only tournament he has ever played in Las Vegas, the prestigious $60 Flamingo evening event.