WOOLOOLOO Comes From Seventh in Chips to win the Super MILLION$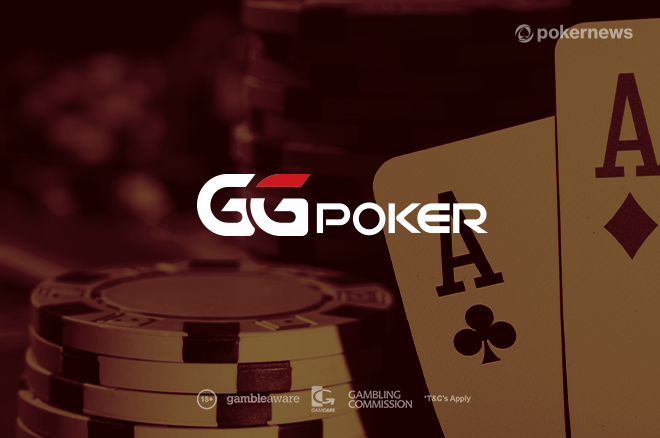 Anyone looking at the GGPoker Super MILLION$ final table chip counts would have said that the tournament was Pavel Plesuv's to lose. Plesuv went into the final table action with a 169 big blind stack, with his nearest rival armed with 72 big blinds.
Nobody would have predicted the UAE's "WOOLOOLOO," a relative unknown in this $10,300 buy-in event, would come back from seventh in chips (26 big blinds) and emerge victoriously with $363,836 under their arm. But that is exactly what happened.
GGPoker Super MILLION$ Final Table Results
| Place | Player | Country | Prize |
| --- | --- | --- | --- |
| 1 | WOOLOOLOO | UAE | $363,836 |
| 2 | Barak Wisbrod | Israel | $285,278 |
| 3 | Pavel "EzzzGame" Plesuv | Moldova | $223,682 |
| 4 | Alex "FutureofMe" Kulev | Ireland | $175,385 |
| 5 | Zombie Chow | Montenegro | $137,517 |
| 6 | Juan Pardo Daminguez | Andorra | $107,825 |
| 7 | Justin Bonomo | Canada | $84,544 |
| 8 | Rodrigo Seiji Sirichuk | Brazil | $66,289 |
| 9 | Benjamin Rolle | Austria | $51,976 |
The star-studded nine-handed final table shuffled up and dealt at 6:00 p.m. GMT on November 22 under the watchful eyes of Jeff Gross and special guest Jonathan Little, who provided expert analysis throughout the 3.25 hours of action.
They did not have long to wait to have a hand to comment on because Juan Pardo Dominguez got his short stack in with pocket eights against Plesuv's superior pocket queens, and he spiked an eight on the river to improve to a full house.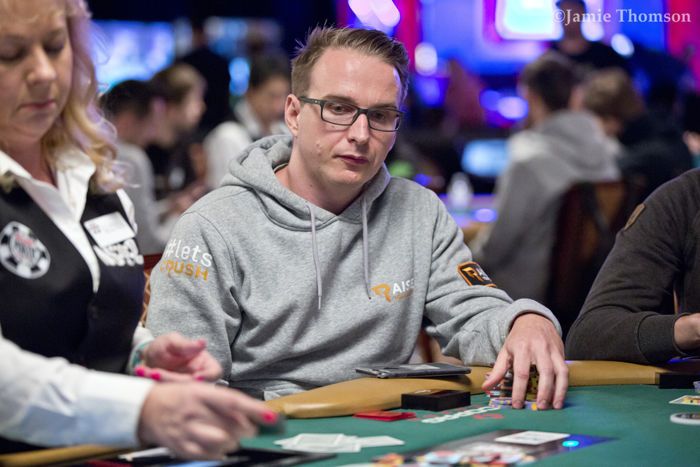 The first elimination happened half hour later when Benjamin Rolle open-shoved for 355,360 chips with ace-ten during the 25,000/50,000/6,000a level. Three players folded, but Rodrigo Seiji Sirichuk called with pocket tens in the small blind. The tens held and Rolle was gone.
Sirichuk did not put Rolle's chips to much use because he was the next finalist to head to the exits. Blinds were now 35,000/70,000/8,500a, and Sirichuk min-raised in late position with ace-eight of clubs, and Plesuv called in the big blind with six-deuce of spades. A seven-eight-four flop with two spades was bound to drive the action, and it did. Plesuv initially checked, Sirichuk fired a 168,000 bet, and Plesuv check-raised all-in. Sirichuk paused before calling off the 1,237,197 chips he had behind. The queen of spades on the turn left Sirichuk drawing dead.
"WOOLOOLOO" had been quietly going about their business, and was sat with more than 3.2 million chips when the dangerous Justin Bonomo crashed out in seventh. Bonomo ripped in his last 7.5 big blinds from the small blind with ace-five, and Barak Wisbrod snap-called from the big blind, as you would had you been dealt pocket kings. Bonomo paired his five but found no additional outs. GG.
Back-to-Back Aces for WOOLOOLOO
Dominguez fell in sixth and captured the tournament's first six-figure score. It was a hand that altered the course of the event. WOOLOOLOO min-raised to 200,000 with pocket aces in the hole, and Dominguez three-bet all-in for 2,377,132 from the small blind with pocket sevens. WOOLOOLOO, of course, instantly called. WOOLOOLOO flopped a set and turned a boat to send Dominguez to the showers.
On the very next hand, "Zombie Chow" ripped in his 11.5 big blind stack from under the gun, doing so with king-jack. WOOLOOLOO woke up with pocket aces for the second straight hand, and had an easy call. Call WOOLOOLOO did, and their aces held despite Zombie Chow flopping a jack. WOOLOOLOO may have sat down seventh in chips but they were now the chip leader with four players remaining.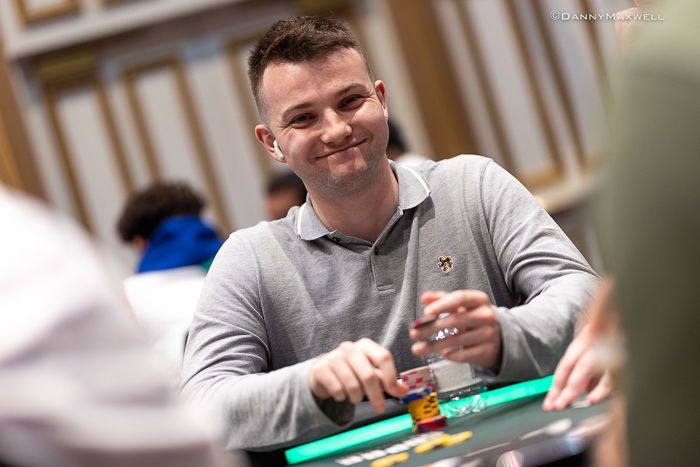 Those four became three with the untimely demise of former champion Alex "FutureofMe" Kulev. Plesuv raised the minimum to 280,000 with ace-queen, Kulev made it 1,302,000 with ace-five of clubs, leaving himself 1,400,300 behind. Plesuv set Kulev all-in, and Kulev called. A queen on the flop left Kulev needing running fives to stay in the Super MILLION$. The turn was a five, but the river was one pip higher, and Kulev crashed out.
Plesuv was now the chip leader again, but still the next player heading for the exits. Plesuv lost a huge pot with ace-jack versus the ace-king of WOOLOOLOO, and was left with less than 7.5 big blinds. He was down to less than five big blinds when he made a stand with jack-nine and ran into the king-ten of WOOLOOLOO. A king as the door card left Plesuv drawing thin, with the turn leaving him drawing dead.
WOOLOOLOO went into heads-up holding a chip lead of 9,879,537 to 8,020,463 over Wisbrod and they never relinquished that advantage. A mixture of aggression and being smacked in the face by the deck meant WOOLOOLOO had an 8-to-1 lead at the time of the final hand. Wisbrod jammed his short stack in with nine-eight, and WOOLOOLOO called with queen-six of clubs. A king-high board was no help to Wisbrod, and he had to make do with the $285,278 consolation prize, leaving WOOLOOLOO to bank $363,836 and the title of Super MILLION$ champion.