7 Pro Poker Tournament Tips You've Never Heard Before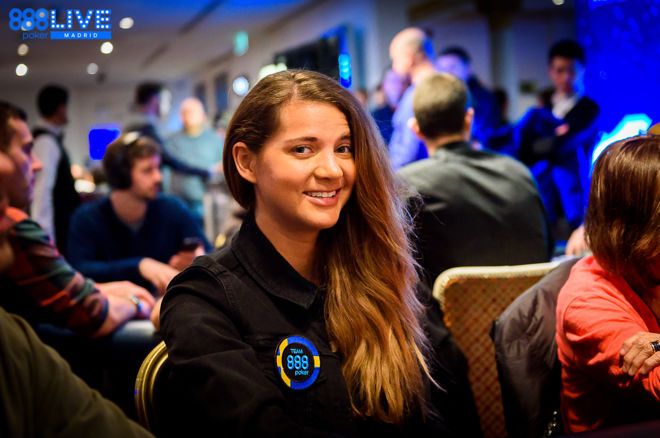 Sometimes when you read a poker strategy book, or read some strategy tips online, it can feel like you are walking through treacle in order to gain some sort of wisdom from whoever wrote the book or penned the article.
That's why, when PokerNews presenter Tiffany Michelle was at the 888Poker Madrid Festival back in February, she spoke to seven professional poker players to get some very brief and unique tournament tips from some of the best in the business!
When in Doubt, Bag Early
Kara Scott: "If a tournament is going to end really late at night, or early in the morning, and you're not good with that and you know that you're going to lose chips at the end of the night then bag a level early and jus take the hit.
Get £20 Free to Play With on 888Poker
---
You Play Better When You've Fasted
Ebony Kenney: "Play poker in a fasted state. Fasting increases your cognitive function and helps alertness and your memory. You can absolutely perform better on the poker table when you've fasted."
---
Pay Attention to When You Look at Your Cards
Chris Moorman: "Look at your cards when two players before you are acting, not when it's on you because then you might feel pressure and not have time to think. Also, not too early because you might seem disinterested in the pot and give away information to other players.
---
Thinking about Bluffing? Think Again
Daria Feshchenko: "Never bluff Asian players!"
---
---
Feeling Hungry?
Sofia Lovgren: "Make sure to ask the locals what their favourite snacks are and bring some snacks to the table."
---
Increase Your Sizings
Vivian Saliba: "Bet big. You need to put pressure on your opponents and I see many players that want to save money and they make small bets. But the truth is, people like to call. So you must make it tough. If you decide to bluff a hand, you need to put pressure on.
---
Your Sleep is Important
Dominik Nitsche: "Keep a proper sleeping schedule. This means that if the tournament starts at 5pm and plays until 7am, try to not wake up at 8am!"
---