Call or Fold? Parker "Tonkaaaa" Talbot Analyzes a Niall Farrell Hand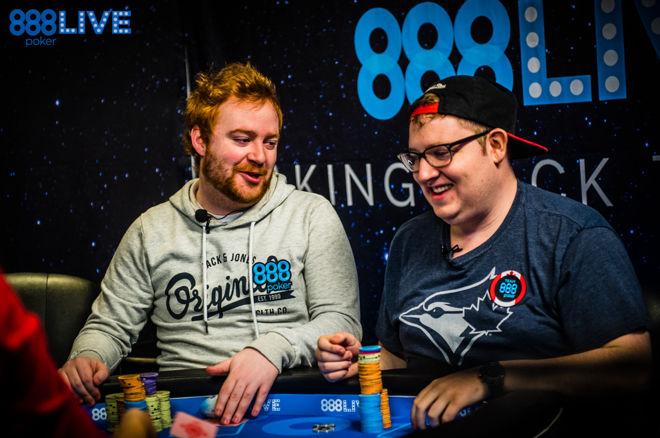 Not long ago at the 888Live Poker Festival London Main Event, our Sarah Herring had asked Parker "Tonkaaaa" Talbot to analyze a hand on Day 2 of the event.
As it happened, Talbot didn't have any interesting hands of his own to share, but he'd watched a good one played by Niall Farrell sitting to his right.
As the hand occurred on the feature table, it can be seen on 888's archived live stream (from which we're getting the more precise chip counts noted below) — see it yourself starting about the 1 hour, 34 minute mark, if you're curious.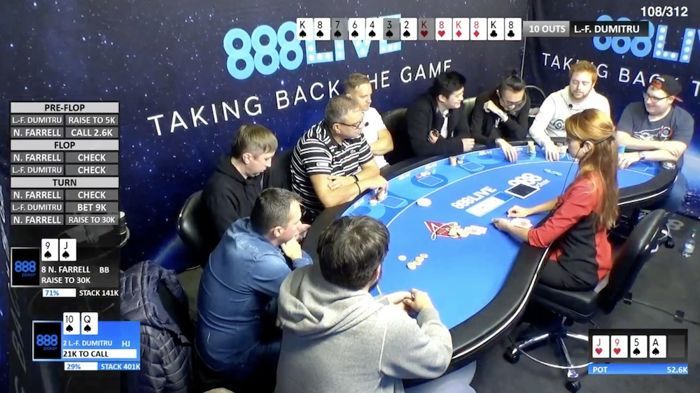 The blinds were 1,200/2,400 and began with Laurentiu-Florin Dumitru — one of the chip leaders at the time with around 410,000 — opening to 5,000 from the hijack seat. It folded to Farrell who started the hand in the big blind with about 175,000, and he called with
.
The flop came
, giving Farrell two pair. Both players checked. (Talbot recalls a six not a five, and a check-call here, though it in fact went check-check.)
The turn brought the
to give Farrell a flush draw to go with his two pair, and after he checked again Dumitru bet 9,000. Farrell then check-raised to 30,000. Dumitru called the raise, making the pot about 73,000.
The river brought the
, and Farrell thought a while before betting 52,000, leaving himself about 88,000 behind.
Dumitru didn't take long — acting "pretty quickly, [taking] maybe 15 seconds," says Talbot — before raising all in, putting Farrell to a tough decision.
Listen to the discussion to hear what happened and Talbot's analysis of the hand, in particular with regard to Farrell's river bet and call:
The tournament ultimately drew 427 entries total and was won by Tom Hall who also discussed a key early hand with us from his winning run — see "888Live London Main Event Winner Tom Hall Analyzes Early Decision."
Finding a trustworthy room to play online poker can be a monumental burden. That's all the more true if you're just looking for a place to play poker for free. We've listed five of the best play-money poker sites to enjoy and help hone your skills.