Learn How to Handle Pressure & How to Play 8-8 on 'Poker on the Mind'

PokerNews Staff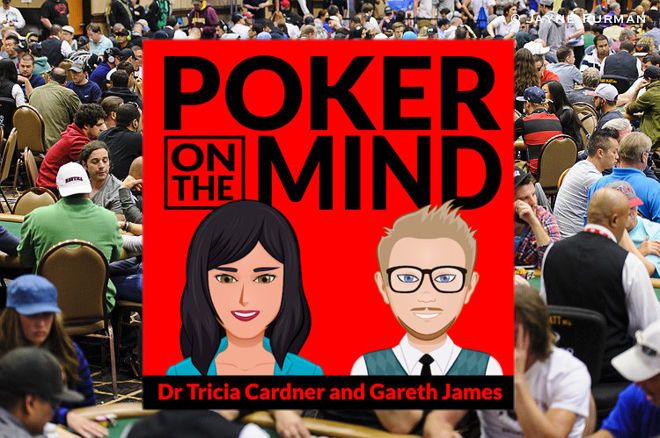 For the last two years, poker players Gareth James and Dr. Tricia Cardner have shared both strategic insight and mental game advice on their podcast, Poker on the Mind.
In their latest episode, the pair begin by discussing their newly completed book, Purposeful Practice for Poker: The Modern Approach to Studying Poker, due to appear August 2019. They talk about the writing process and introduce what the book covers — namely, how poker players can identify the "right sort of practice" to improve their games.
Then starting around the 18-minute mark, they begin working their way through a number of interesting topics, including...
the gambler's fallacy
learning how to handle various kinds of "pressure" poker can cause
how to handle and move past mistakes, and learn from them later
the relative significance of skill and luck in sports vs. poker
other best practices for active poker study
The focus shifts over toward nuts-and-bolts poker strategy starting at the 60-minute mark with the analysis of a hand sent by a listener presenting a fairly common tournament situation.
It's the middle stage of a multi-table tournament, and the player has a top 15 stack with about 60 players left. With 56 big blinds, the player min-raises from UTG with pocket eights, then watches an opponent three-bet shove from the blinds for 16 BBs.
Should he call and "take a flip"? In his response, James discusses how the answer involves working out this particular opponent's range and the player's equity against it with 8-8. He also notes how the decision would be different at a final table rather than during the middle stage of the MTT.
Listen here:
Listen to "Poker On The Mind Podcast" on Spreaker.
You can read a full description of Purposeful Practice for Poker here.
Finding a trustworthy room to play online poker can be a monumental burden. That's all the more true if you're just looking for a place to play poker for free. We've listed five of the best play-money poker sites to enjoy and help hone your skills.